Startup's drone swarms plant seeds in fire-ravaged forests
September 29, 2021 | 11:48 am CDT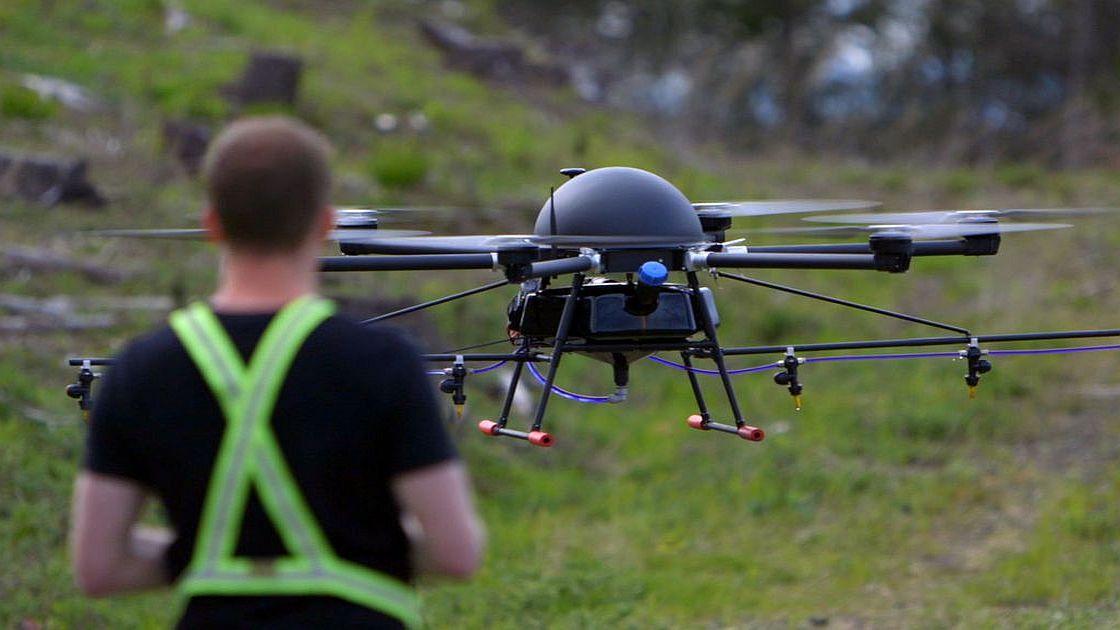 "Nature's capacity to reforest is in exponential decline due to fire severity and frequency. Existing tools and nursery supply chains are woefully inadequate to fill the gap."
Enter Droneseed, a company that's developed drones specifically designed to plant seeds in areas ravaged by wildfires.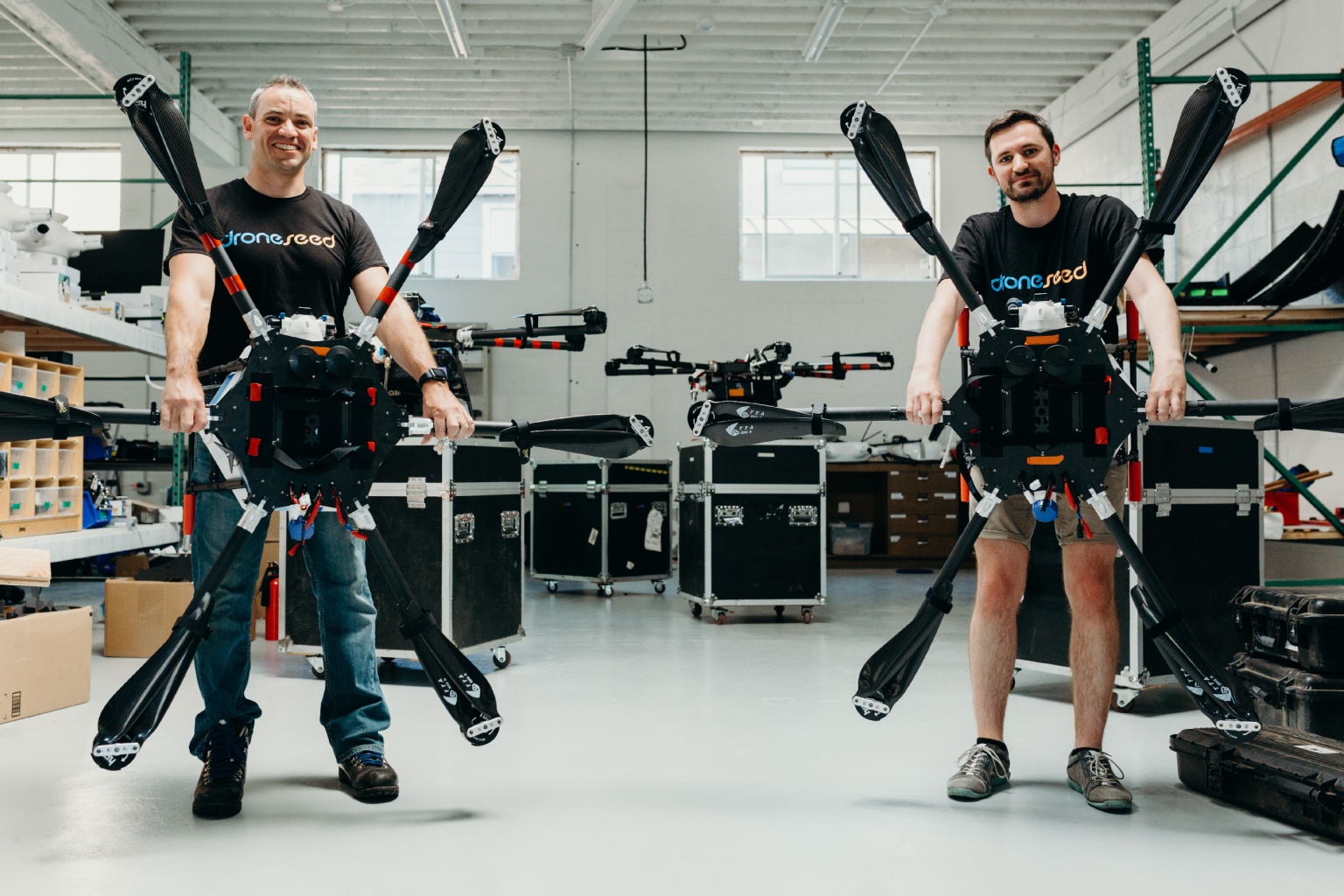 The five-year-old company, which employs 60 and works primarily on the West Coast, aims to replace human tree planters, who it says are growing scarce in number. The company says drones can get the job done faster than humans. Deployed in groups of five, they can cover 50 acres per day - whereas an individual human covers about two.
Droneseed says the increased speed and automation can save landowners 30-50 percent in reforestation costs.
Drones are around eight feet long and don't just carry seeds. They carry a 60-pound proprietary blend of seeds, fertilizer, nutrients, and natural pest deterrents. Seeds also don't need to be buried in the ground. 
Machine learning and imaging are also applied, further improving efficiency. 
"Our customers have millions of acres of land and — without intervention — 90% of those forests could be lost in 20 years in the highest risk areas," Droneseed says on its website. "Better tools are needed."
The company hasn't said how many trees have been planted so far. It hasn't revealed its customer's names either, only that three of them are of the top five largest timber companies in the U.S. 
Learn more here: https://droneseed.com/ 
Have something to say? Share your thoughts with us in the comments below.