Air lock ripsaw fence activates with the touch of a hand
July 26, 2019 | 11:42 am CDT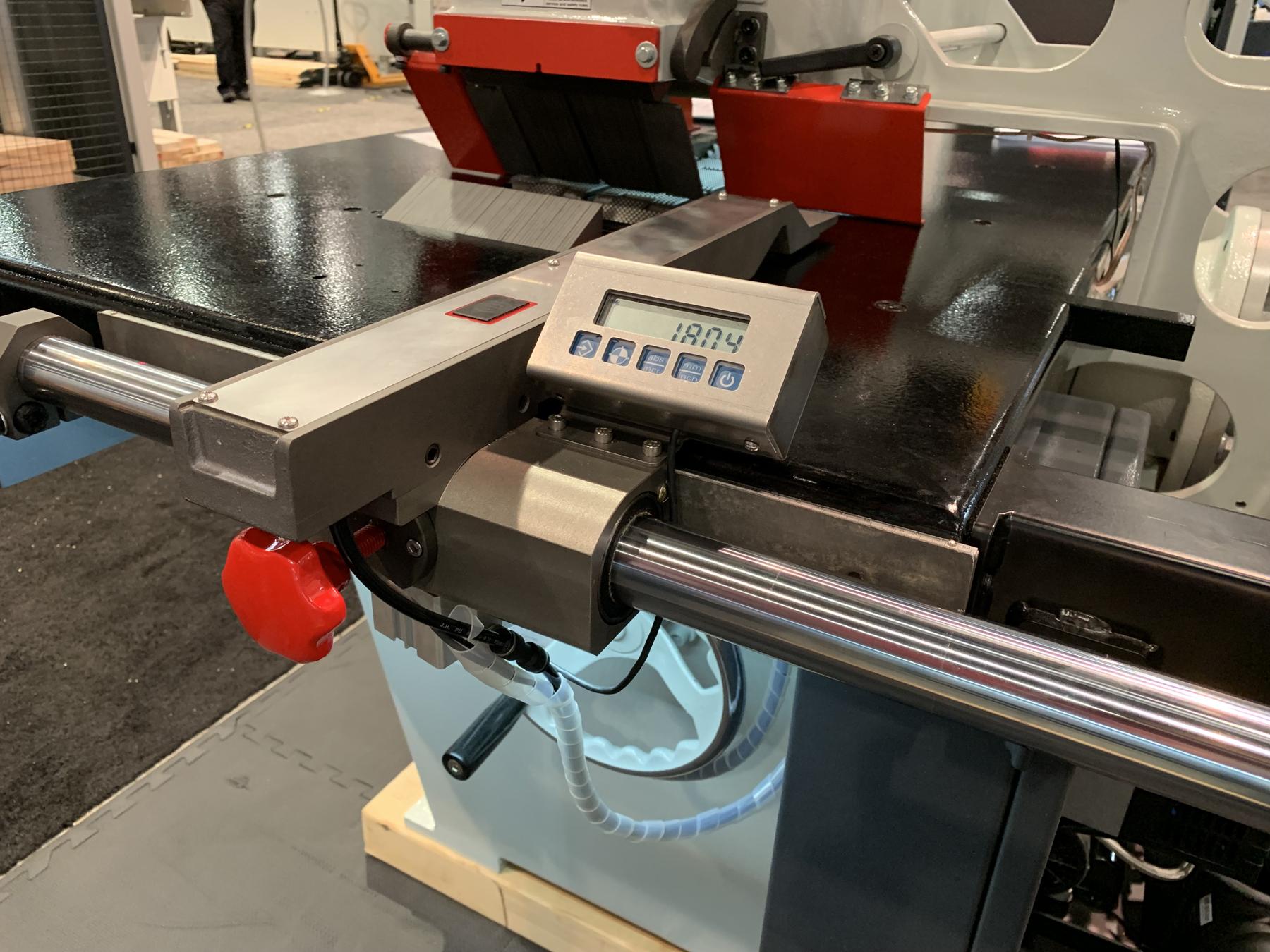 Northtech Machine is aiming to take straightline ripsaw and table saw automation to the next level with its L5 No Lock Air Lock fence.
The new fence replaces traditional fences that require the operator to unlock, turn wheel, and relock with an automatic locking system that activates and deactivates with the touch of the hand to top face of the fence. Northtech says this allows the operator to move the fence into desired position effortlessly. It then relocks automatically once the operator removes their hand.
The L5 can be retrofit to existing Northtech saws, is available in both electric and fully-pneumatic options, and can be easily paired with a guarded digital readout to replace the need to read a tape measure.
"Nowadays, the focus of manufacturers is on leading edge new tech, CNC and robotics," said Northtech President Brandon Koetter. "No one seems to be concerned with making the classical equipment more efficient or user-friendly and this is where we have the edge."
Koetter and the company said the L5 fence, which was recently displayed at AWFS, wowed the show's audience, who said the fence was "the best thing to happen to straight line rip saws in decades."
The L5 is a recent winner of a 2019 AWFS Visionary Award. The Visionary New Product Awards promote the development of innovative new technology in woodworking machinery, supplies, and services for the furniture, kitchen cabinets, architectural woodwork, store fixture, upholstery, or specialty and general wood product industries. They are evaluated on quality, production impact, practicality, innovation and user-friendliness.
Have something to say? Share your thoughts with us in the comments below.