Porter Cable takes the air (and weight) out of air tools
October 24, 2016 | 9:04 am CDT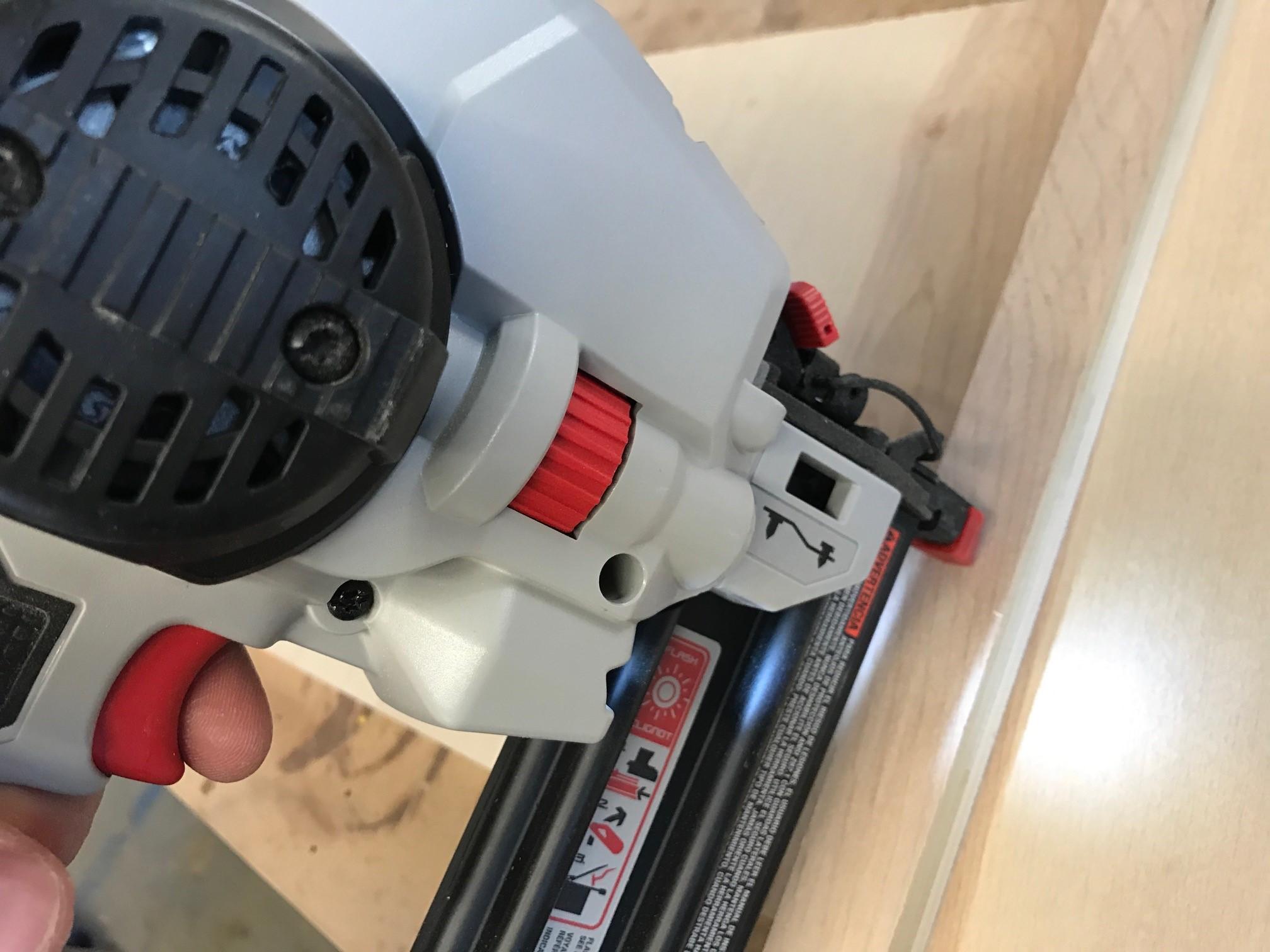 Everyone likes working in their shop. All your tools are organized and arranged. Every time you start a new job your tools are there. When you work in client's spaces, things become less ideal. The bigger the job, the more tools you need to pack, load, transport, unload, unpack, setup…then it all gets reversed.  
If you tell me you can reduce my load by even one tool, while still giving me the performance of that tool, well…sign me up. 
Porter Cable is now giving me that option with its new 18 gauge stapler, 18 gauge Brad nailer, and 16 gauge straight finish nailer. These three cordless 20V max wonders pack the same power as their air hose dependent counterparts, but give you more freedom of movement by removing the need for a hose and really lighten the load by removing the compressor from the equation. 
Not needing a hose or a compressor would be great by itself, but they are also well-designed tools in their own right.
Surprisingly well balanced, even with a larger than normal top section. 
Aim is spot on, unlike some others, giving you the ease of putting the fastener where you want it to go every time. 
A locking feature, handy if you don't enjoy opening your go bag and finding all your tools turned into porcupines.
A nice work light, for those late night molding projects. 
An idiot proof depth gauge, letting even the most uninitiated handler sink their fastener in just right.
And last, but definitely not least, you will never need to scream over the noise of your compressor refilling ever again.   
Have something to say? Share your thoughts with us in the comments below.