Festool's new mobile sawing table lets one craftsperson handle large panels
November 5, 2020 | 1:14 pm CST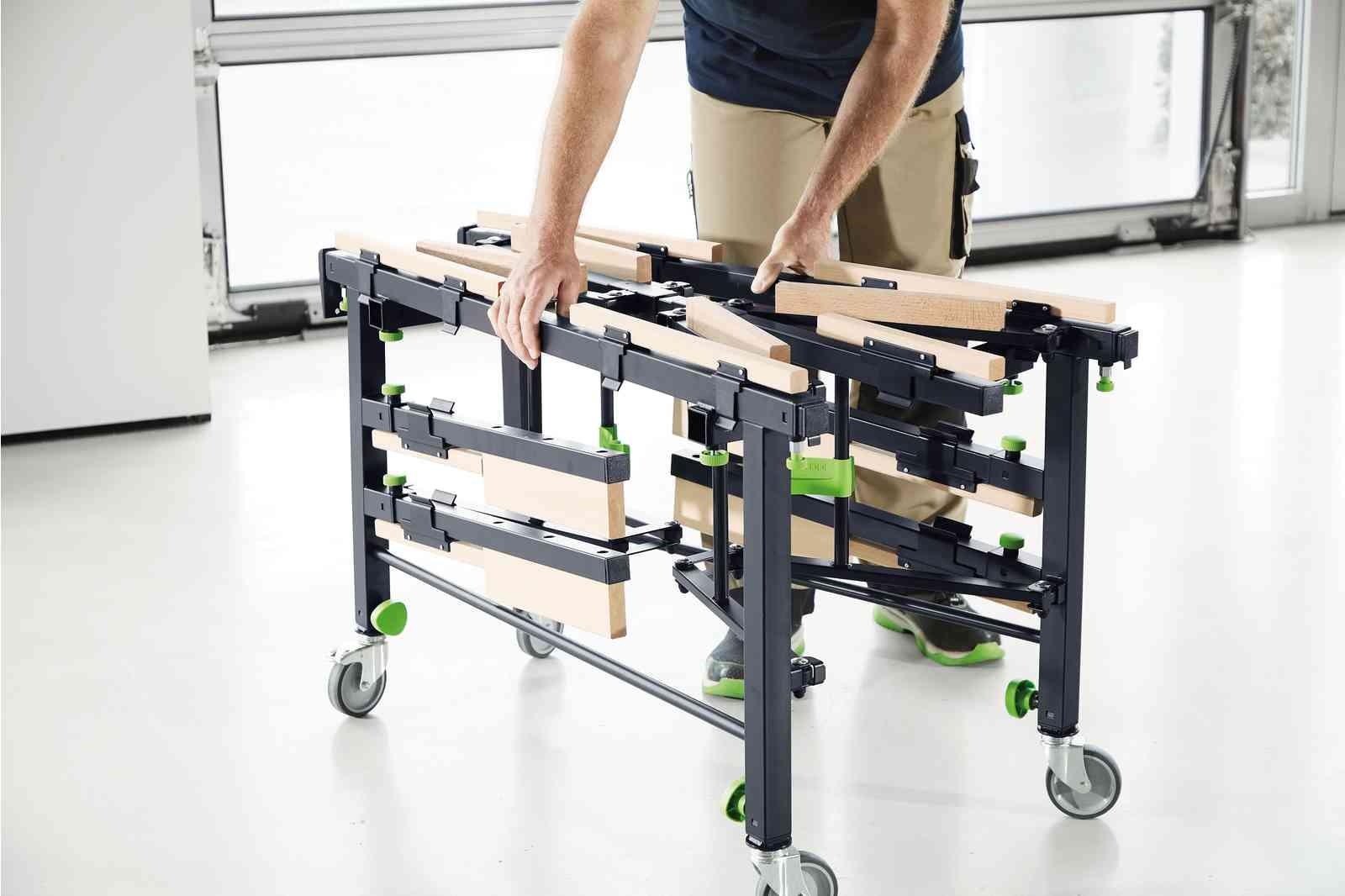 Festool's new STM 1800 folding, mobile sawing table is ideal for the lone, on-site woodworker who needs to handle large sheet goods on his/her own.
When unfolded, the foldable workstation offers around six feet of work area. It can be used as both assembly and cutting stations, accomodating sheets as big as 7 feet by 10 feet. When folded up, it easily fits into trucks, elevators, and any other tight areas necessary. 
The table also is designed to flip on its side, allowing the user to place a sheet onto its supports before flipping the table back into an upright position.
Other features include: 
Height adjustment for ergonomic work that minimizes back stress
Wooden coverings that securely support the workpiece/sheet material at all times and the sections securely remain on the table
Can be constructed small or large as required
Equipped with rollers and brake
All parts are fitted to the product. Nothing is lost
In conjunction with the portable circular saw, guide rail and 90° angle stop, turns into a mobile panel saw
Have something to say? Share your thoughts with us in the comments below.