Store Fixture Manufacturer Makes a Case for Laser Banding
November 28, 2012 | 3:53 pm CST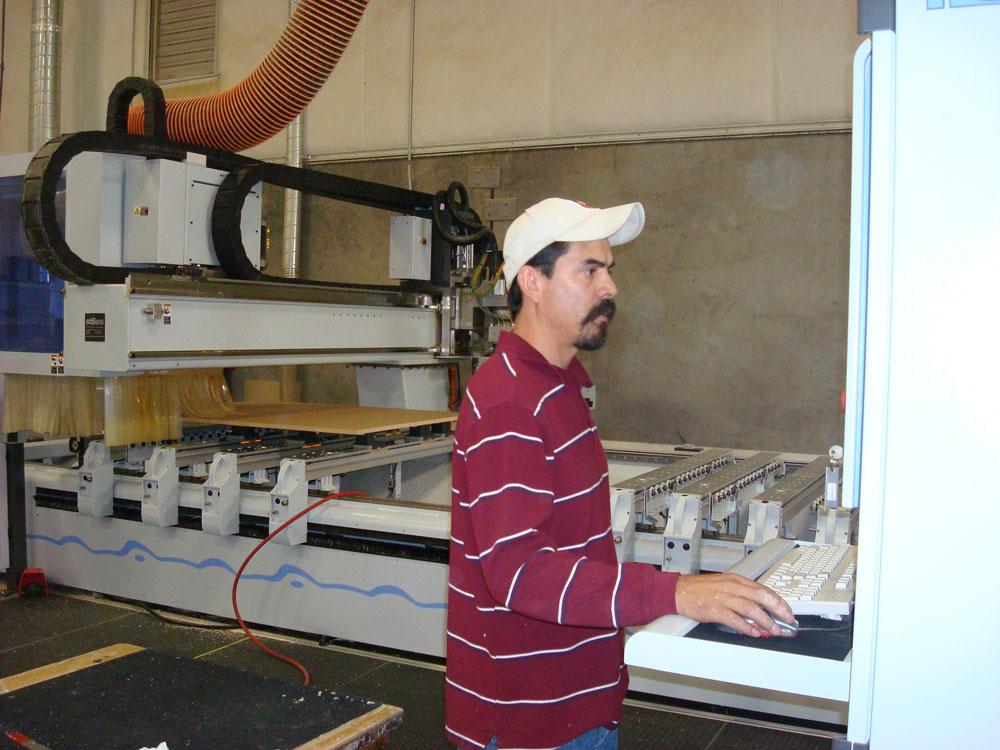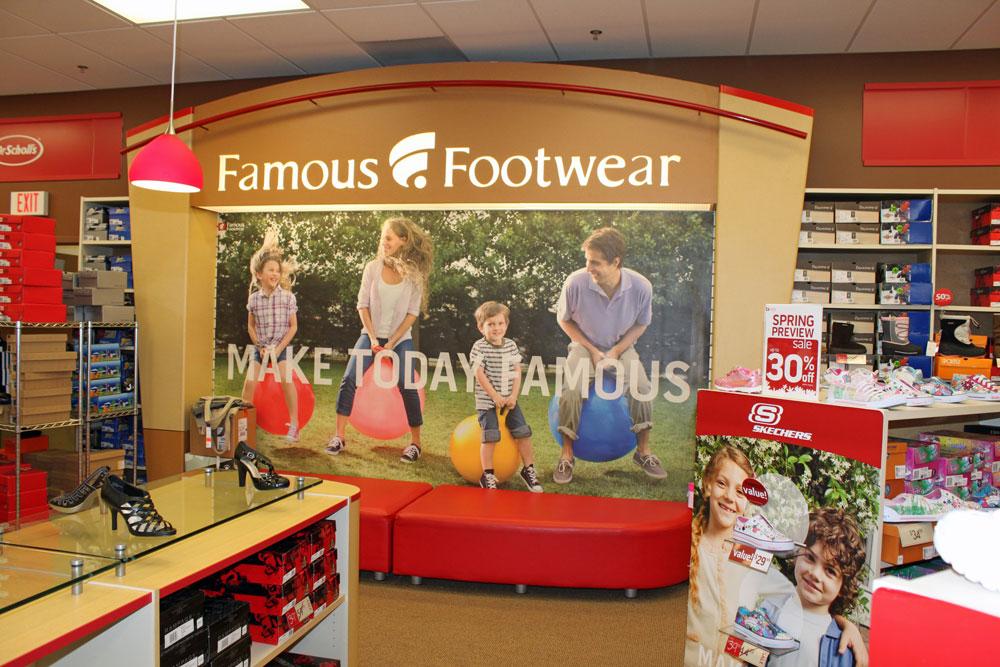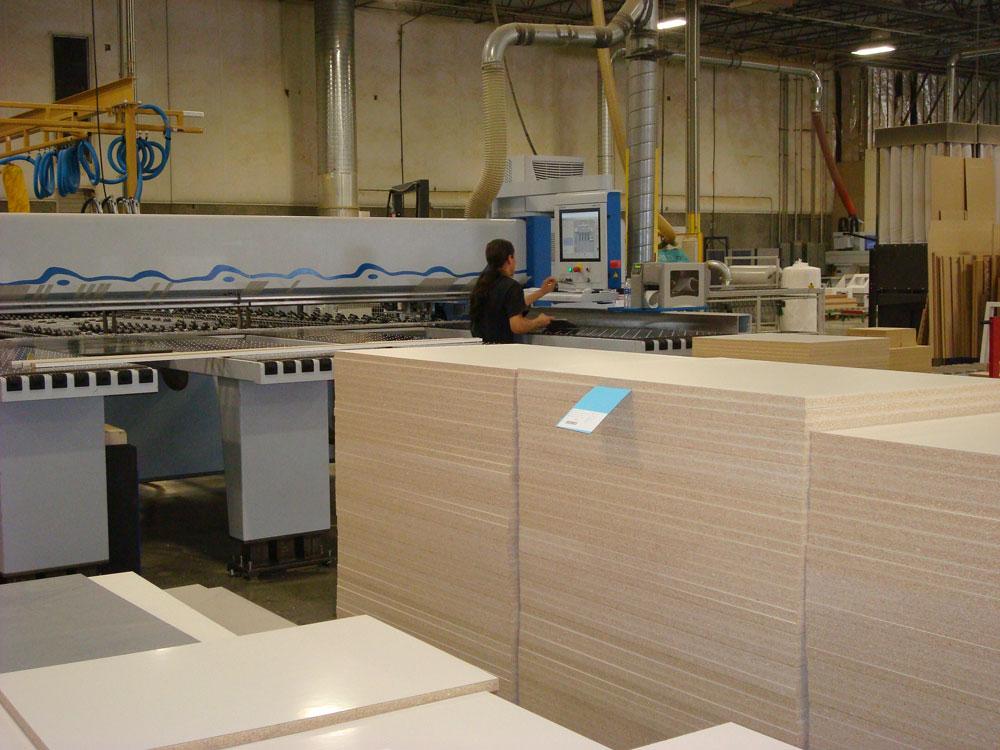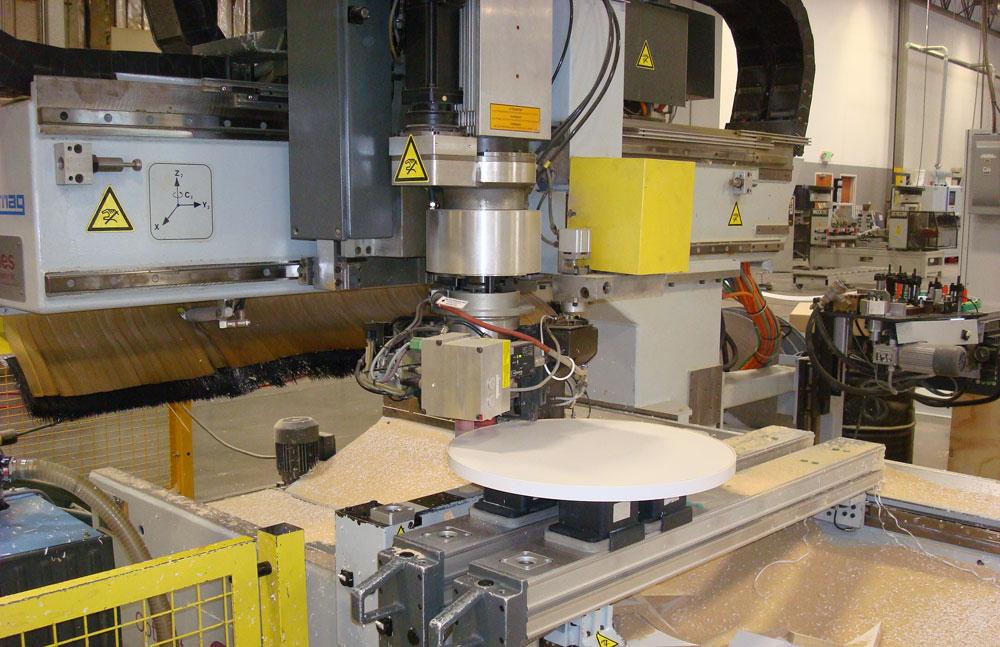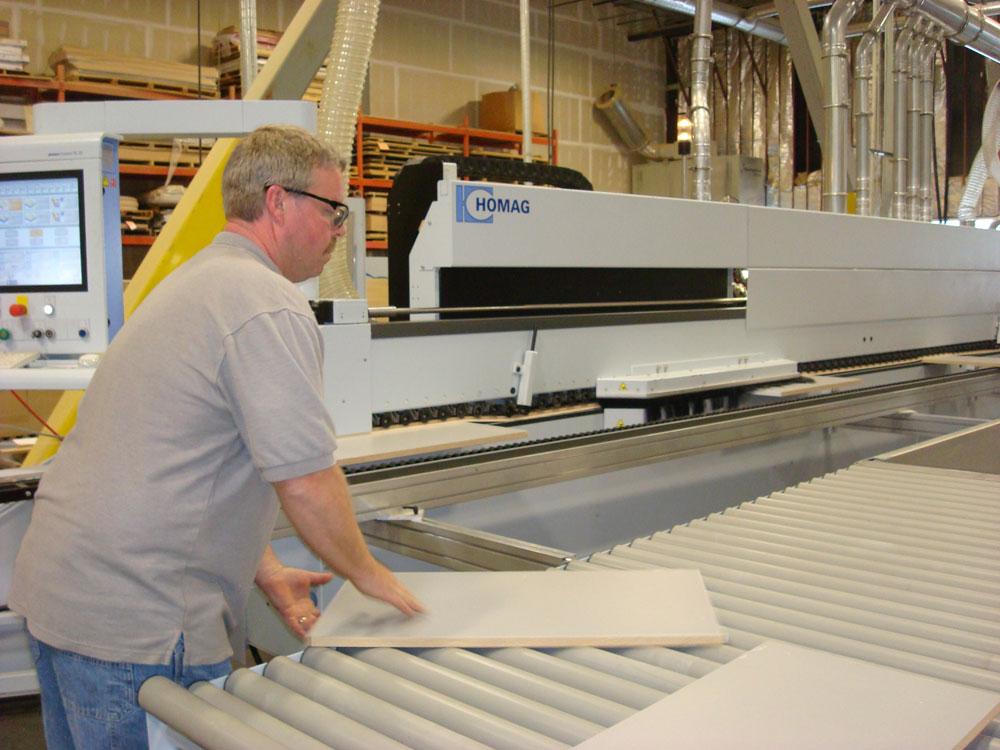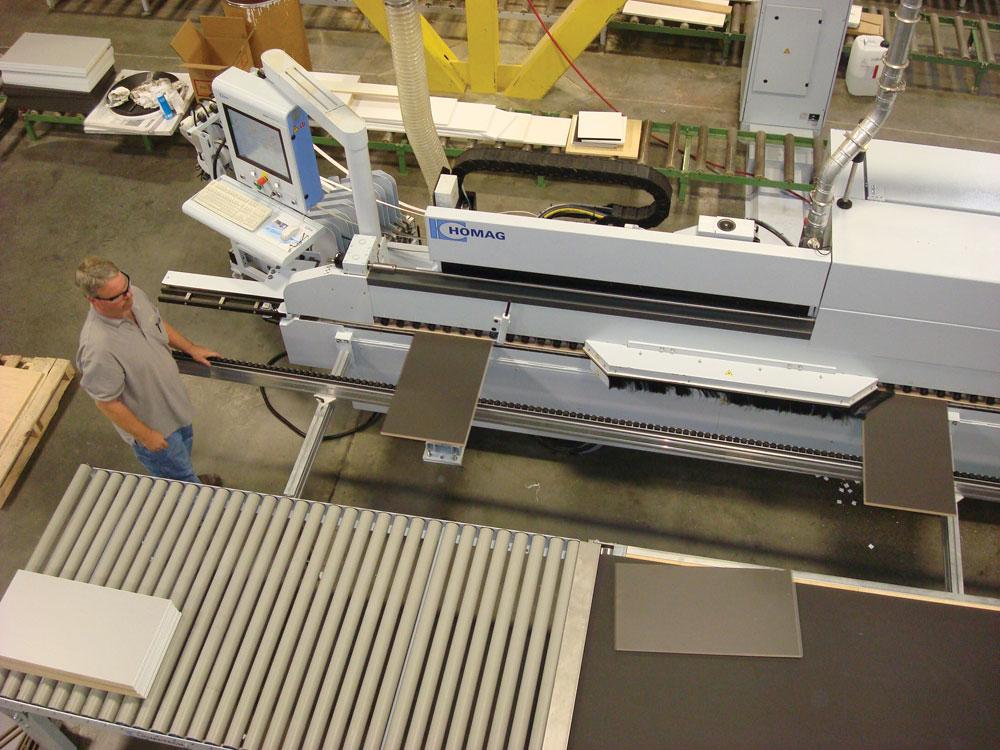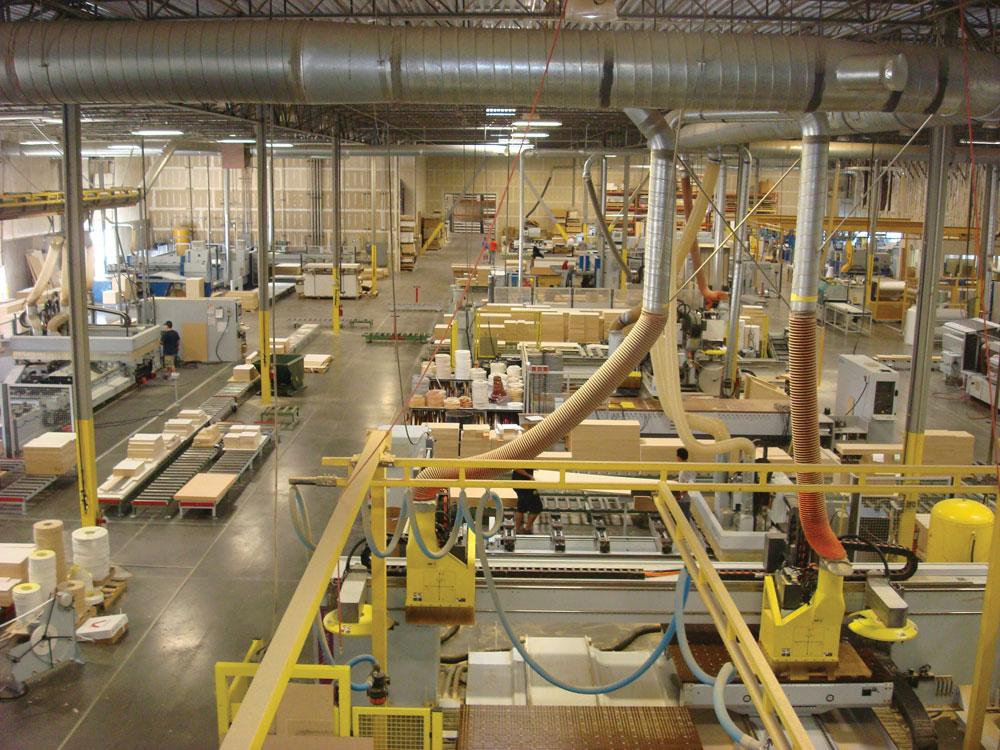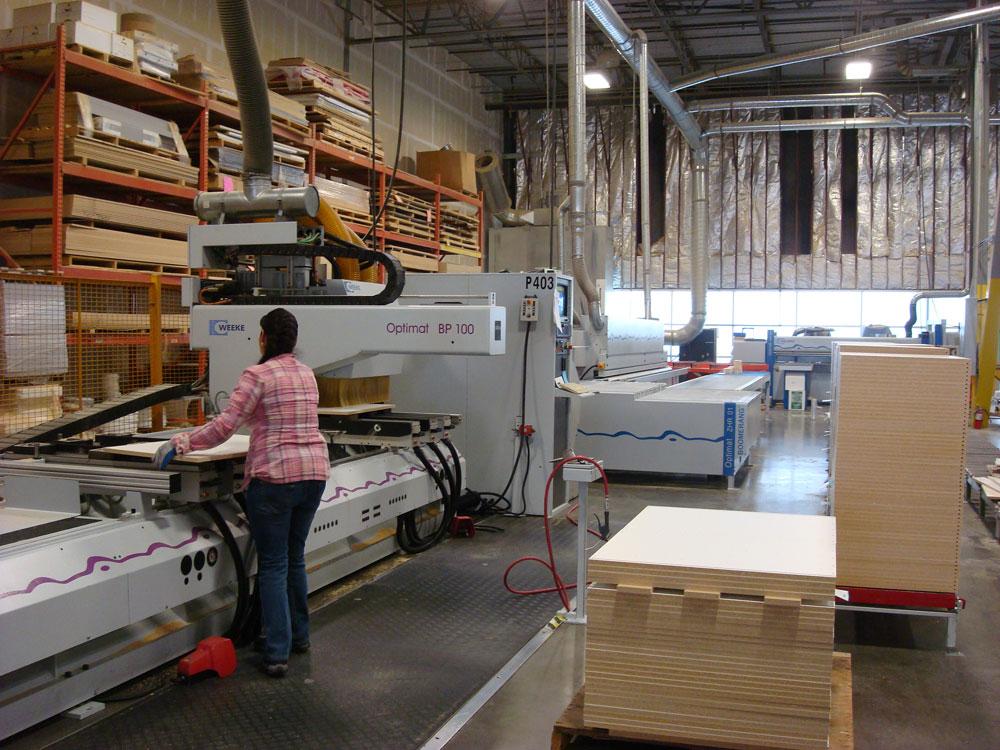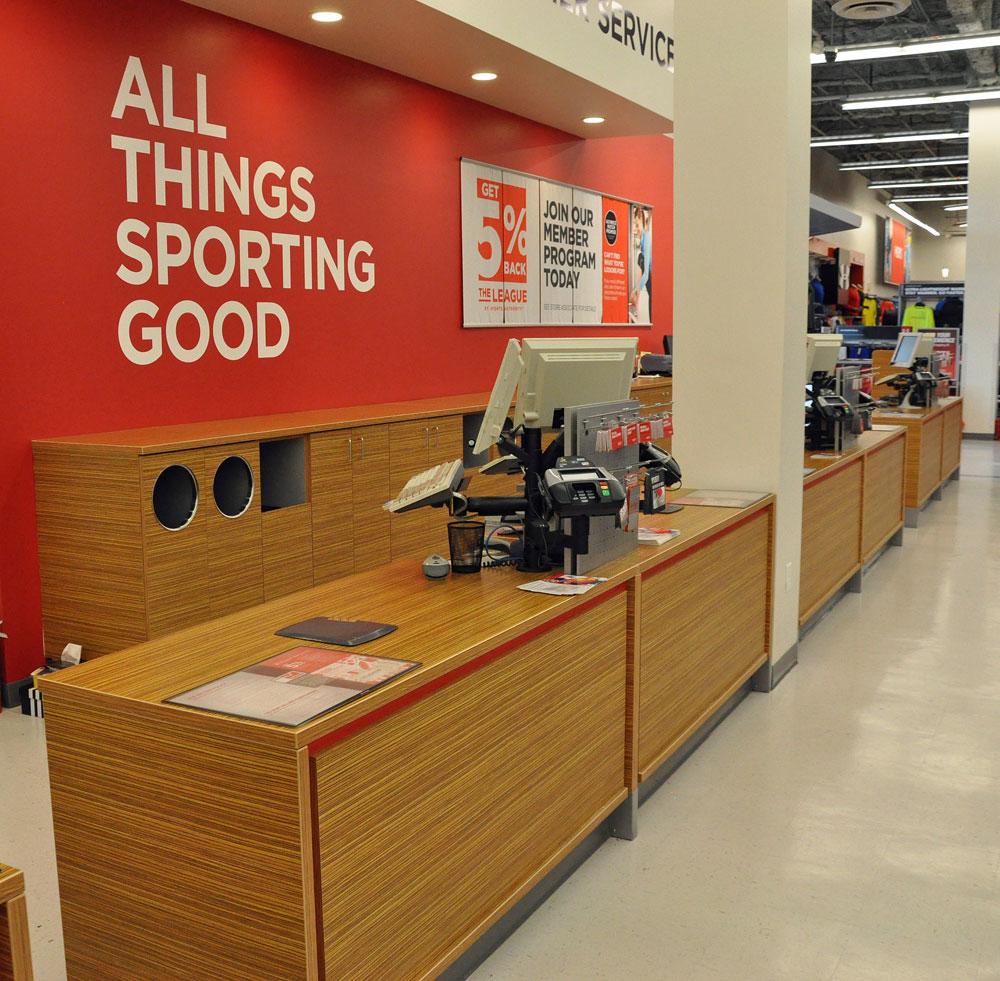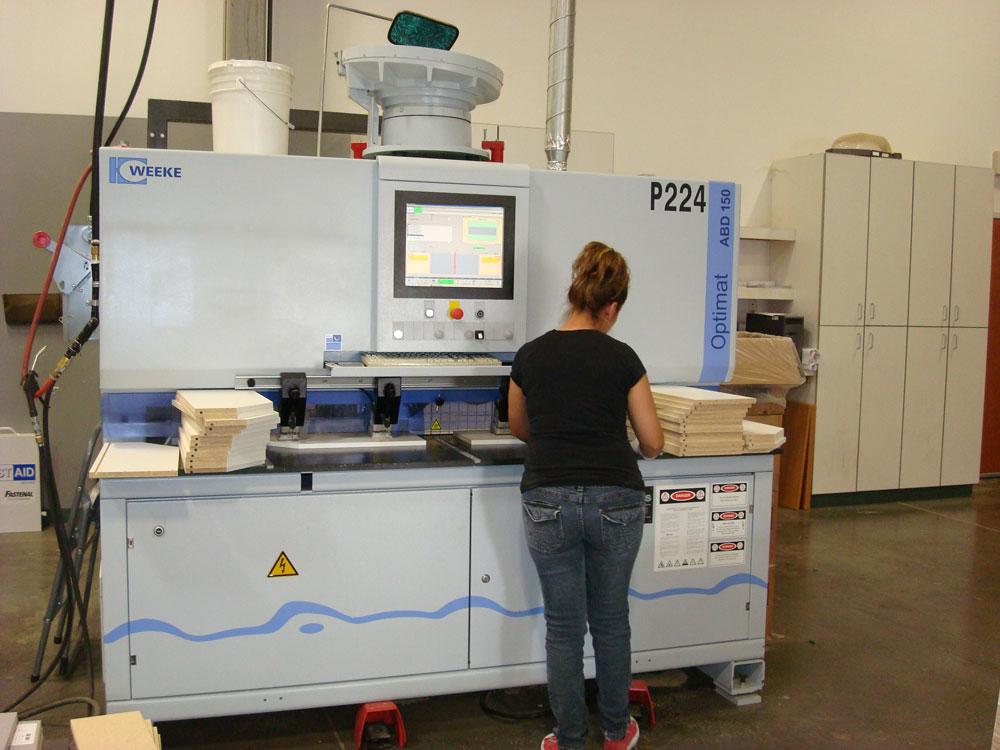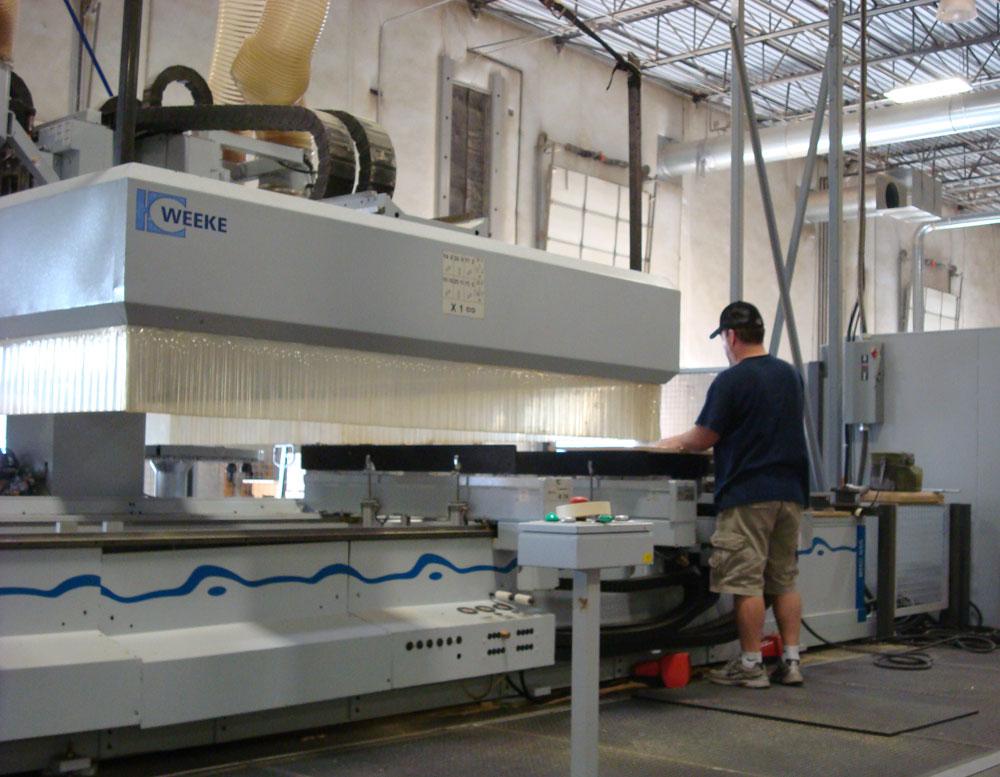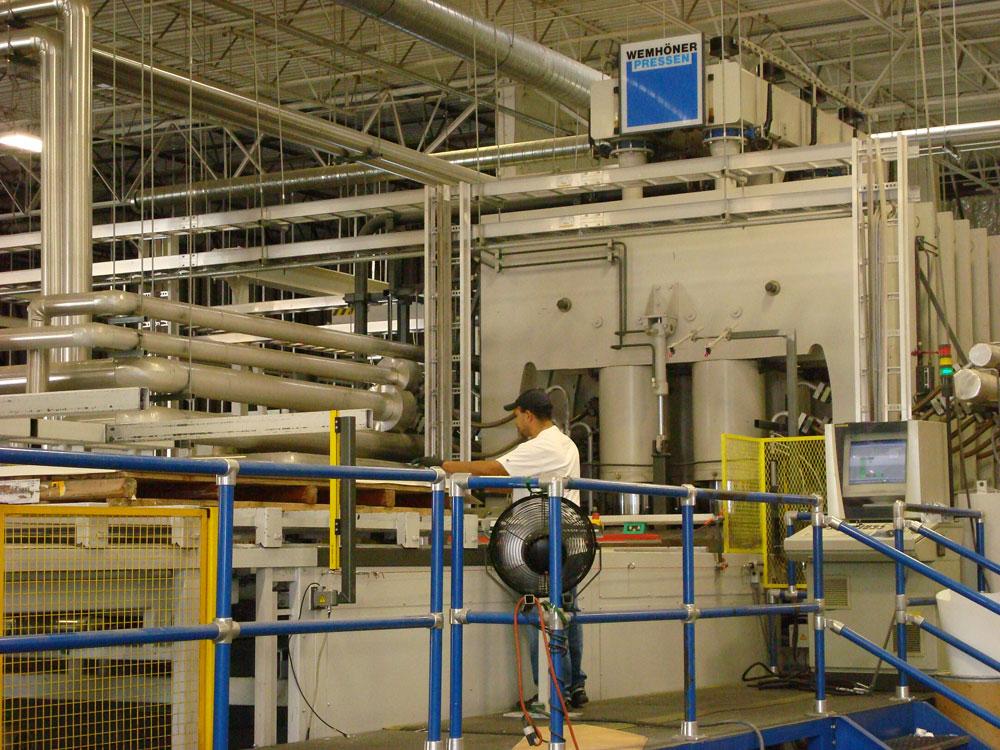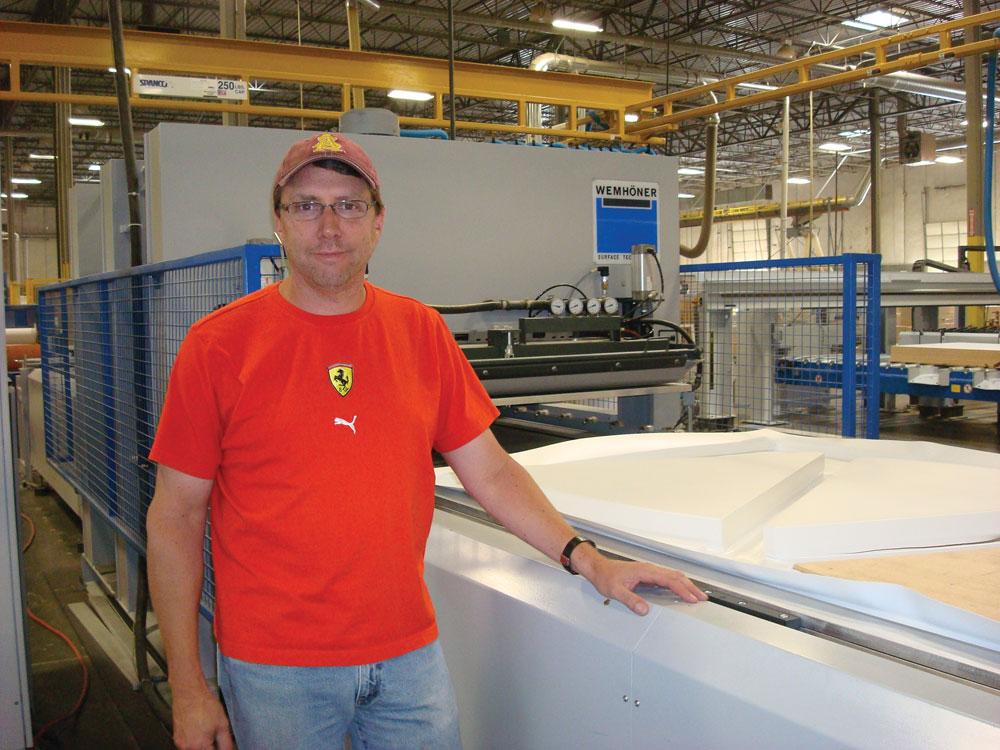 Premier EuroCase made history earlier this year, becoming one of the first North American wood products manufacturers to utilize a laser edgebander in a high-production environment.
The company installed the Homag laserTec on Sept. 19. Premier EuroCase Owner and President Andy Wilzoch says the seamless edge produced by the laser edgebander gives the store fixture manufacturer a competitive edge, plus opens opportunities for business in new markets.
Premier EuroCase has evolved greatly since its founding in 1987 as a producer of flat panel frameless casegoods. Now a full service panel processor and "premier" supplier of fully integrated store fixtures, its customer base includes Walgreens, Sports Authority and Famous Footwear.
Not content to rest on its laurels, Wilzoch says the company is constantly working to develop new products for the benefit of existing and new clients.
"Before purchasing a machine, I look at not only what it can do for me now, but also [the added capabilities] and opportunities it offers for us and for our customers," he says.
Wilzoch adds, "The task to implement constant 'process upgrades' is a great job. I get my tech-fix and get to engineer the processes."
Wilzoch says he considers the laserTec a process upgrade over the company's standard edgebanders because of the absence of a glue line. With this machine, a laser is used to activate the polymer layer on the edgebanding material, producing a stronger bond with increased heat and moisture resistance. Premier is using edgebanding material from Rehau.
With additional opportunities open, "The Homag laserTec will be the focus of a new offering from Premier EuroCase which will be marketed as 'Elements by Premier'. This will be one of our most ambitious projects since the short cycle melamine press [installed]in 2004."
According to Wilzoch, the new product offering coordinates with upgrades by sister firm Roücke Inc. Established in 2004, Roücke specializes in the production of thermofused melamine and high pressure laminated panels, which it sells to Premier EuroCase and other panel processors.
Roücke recently expanded its offerings to include new melamine colors and highly textured deep grain plates. The acquisition of a Burkle PUR laminating line expands the company's capabilities to include the lamination of piano finish high-gloss acrylic panels.
"Premier EuroCase will be one of the first companies in North America to offer fully processed laser edgebanded flat panel components of the highest quality that is otherwise unavailable currently. We believe that there is demand for components with uncompromised quality from a single supplier," Wilzoch says.
Competitive Edge
Premier EuroCase manufactures out of a 100,000-square-foot facility. Nearby is the company's 135,000-square-foot assembly and warehouse building, with panel lamination by Roücke taking place at a separate 50,000-square-foot facility. Wilzoch notes the high amount of technology in place at Premier, along with the company's vertical integration, gives it a competitive advantage.
"The competition is always strong in areas where the competencies are equal," Wilzoch says. "We are focused on customers that are in need of our unique competencies, and in those cases we have a distinct advantage.
"Vertical integration is one of our strongest assets and it's an area that gets a lot of attention," he continues. "In 2012 and 2013 Premier/Roücke will see our largest technology investment since 2004."
Along with the Homag laserTec bander, other recent equipment purchases include a Wemhoner membrane press with deep draw capabilities, plus the addition of a Burkle automated PUR laminating line for high gloss panels and lightweight panel production. The new Burkle complements the short-cycle thermal fused melamine, rigid thermofoil and high pressure laminating lines in place at Roücke.
Need for Speed
The fast turnaround demanded by the store fixture industry results in a constant "need for speed." To meet the challenge, while still providing quality service and products, Premier utilizes a dual manufacturing philosophy of lean and traditional.
"We live in the gray area between lean and traditional," Wilzoch says. "Our philosophy is to take care of the customers needs better than anyone else can. They all require something different in terms of price, support and scale. I believe that our processes are unique to us because of our in-house capabilities which allow maximum manufacturing flexibility."
The company services large as well as small customer projects and inside the plant, CNC machines are networked for seamless production. The high-tech equipment in place at Premier includes: Holzma angular and rear-loading panel saws, three Weeke point-to-points, three BAZ machining centers, four Homag flat-table routers, five Homag edgebanders and two Optimat drilling and dowel insertion machines.
Also on the shop floor are the two Wemhoner membrane presses and a GFS booth for spraying adhesive.
A prototype cell is also in place for product development and/or process improvement. In one instance, Premier was able to refine how it manufactured a routed and V-grooved MDF component, saving the company $600 on every piece constructed.
Wilzoch is quick to point out the company's success would not be achievable without having good employees. "None of technology works if the crew doesn't buy into the philosophy.
"The good thing is, this is who we've been for 25-plus years, so new technology is part of the program here and not a shock to the system," he says.
Have something to say? Share your thoughts with us in the comments below.