How to Launch a Frameless Cabinet Line
June 30, 2015 | 10:17 am CDT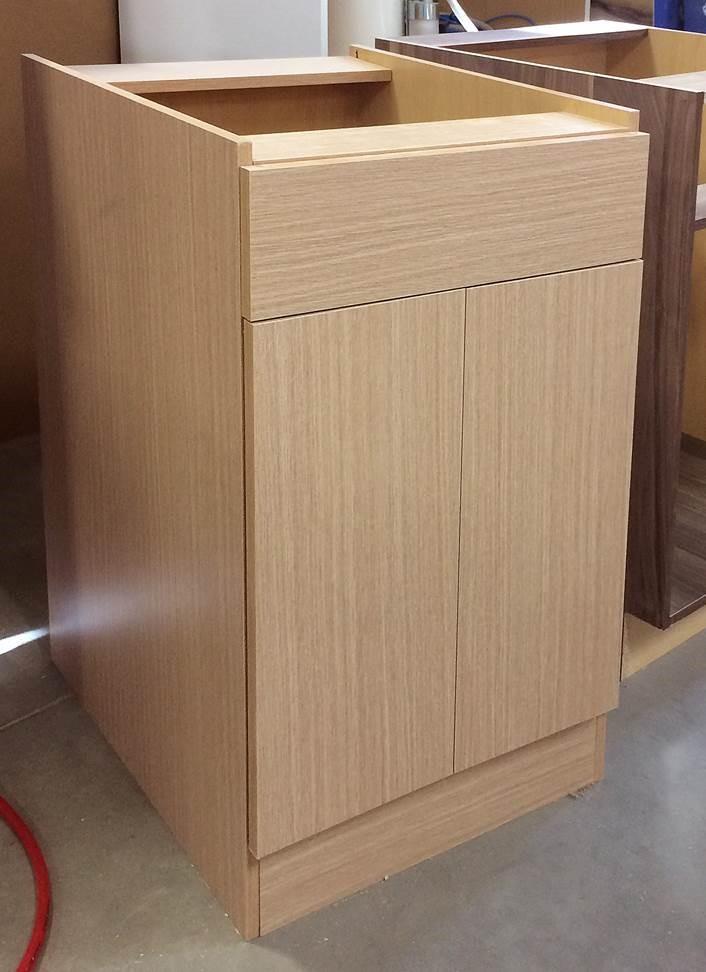 When the governor of your state helps launch a new facility, you know you're on to something special.
South Dakota Governor Dennis Daugaard attended groundbreaking ceremonies at Showplace Wood Products in Harrisburg on May 15 to announce the company's frameless cabinet manufacturing facility expansion and help kick off the launch of the company's new product line.
"We've looked at making frameless cabinets for about five years," said Bill Allen, director of manufacturing. "It's been on our radar screen and we've always felt production needed to be in a separate facility. The preparation for this new plant has been in the works for about 18 months and now we're ready to go. There's a high energy level here because opportunities to start a new factory don't come along too often."
Backed with economic development funds from the state, the new, 60,000-square-foot facility is expected to be operational by the end of 2015 and provide 30 to 50 new jobs for the employee-owned company.
"The state is investing in companies like Showplace Wood Products that are growing and expanding," said Allen. "We have been a shining example of using state funds and in turn providing jobs and revenue in the Sioux Falls community. Governor Daugaard's attendance at the groundbreaking showed that he recognizes that we are a good investment for the state."
Partnering for Success
When preparing for the new frameless line, Showplace worked closely with Timber Products Company to plan panel acquisition and establish a roadmap for success. Both Allen and Lori Seykora, director of product development and design, spent four days in Oregon learning about the company and meeting their support team.
"The biggest factor that could make or break the new frameless line is the panel products," said Seykora. "We dedicated a lot of time to building a relationship so that we were comfortable with the plan and could reach out at any time if needed. Timber Products Company was a natural fit because they have our interest in mind."
Initial plans call for Showplace to order Oak, Maple, Cherry, Rustic Alder and paint-grade panels from Timber Products Company for the frameless cabinets. In addition, textured melamine and foil panels will be included as options.
"We're excited about the materials from Timber Products Company and the relationships that have been built," said Seykora. "Everyone has dedicated a lot of time and effort to get started and we're ready to launch production."
With samples in hand, the executive team is planning to embark on a nationwide road show in October to talk with sales reps and dealers across the country, tout the new line, and take initial orders.
Have something to say? Share your thoughts with us in the comments below.