West Fraser to acquire Angelina Forest Products SYP mill for $300 million
October 14, 2021 | 9:12 am CDT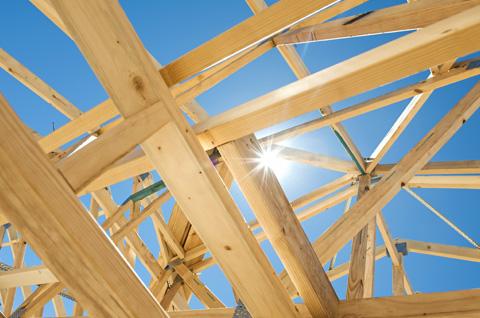 VANCOUVER, B.C. - West Fraser Timber Co. Ltd. has agreed to acquire the Angelina Forest Products lumber mill in Lufkin, Texas for approximately $300 million, subject to certain post-closing adjustments.
Announced Oct. 12, the transaction is expected to close following successful completion of U.S. regulatory reviews and satisfaction of customary conditions. The transaction includes approximately $4 million of target working capital and approximately $24 million of supplemental tax attributes that are expected to result in a direct cash flow benefit to West Fraser.
The Angelina Forest Products turnkey facility has been producing southern yellow pine lumber products since late 2019 and is expected to progress toward a full production capacity of approximately 305 million board feet over the next three to four years. 
The acquisition is another step in West Fraser's continued expansion of its U.S. lumber operations.  A statement from the company noted the facility is expected to be a top quartile mill that will integrate with and support West Fraser's existing East Texas lumber and OSB business. Upon completion of the transaction, West Fraser will have a combined Canadian and U.S. lumber production capacity of approximately 7.0 billion board feet, with the U.S. capacity of SYP lumber representing approximately 50 percent of the company's capacity.
"We look forward to welcoming the Lufkin mill employees to West Fraser.  The management team at Angelina Forest Products has done a commendable job developing the Lufkin team and operations, and we believe this modern, high-margin facility will enhance our existing U.S. platform of lumber mills and help us to better meet the growing demand for our lumber products in Texas and the U.S. South," said West Fraser President and CEO Ray Ferris. 
"With this acquisition, we will be able to quickly capitalize on a fully-invested and high-quality manufacturing facility.  This includes a trained labor force and the local community and logistics infrastructure to support the mill's supply chain, distribution and outlet for residuals. Further, we are able to immediately reap the cash flow benefits of our investment while significantly reducing the associated risks of greenfield construction, execution and start-up."
West Fraser said it intends to finance the acquisition with cash on hand.  Annual synergies of approximately $13 million are anticipated to be achieved within two years with minimal capital requirements. The synergies are expected to be realized through continued capacity utilization improvement, implementation of best practices and the coordinated transportation, logistics and procurement benefits derived from West Fraser's distribution scale and existing production facilities in the region, the company said.
Headquartered in Vancouver, British Columbia, West Fraser (TSX and NYSE: WFG) is a diversified wood products company with more than 60 facilities in Canada, the United States, the United Kingdom, and Europe.  The company produces lumber, engineered wood products (OSB, LVL, MDF, plywood, and particleboard), pulp, newsprint, wood chips, other residuals and renewable energy.  West Fraser's products are used in home construction, repair and remodeling, furniture and cabinetry production, and other applications.
Have something to say? Share your thoughts with us in the comments below.