Veteran's invention brings the 'Door 2 You'
November 10, 2023 | 9:47 am CST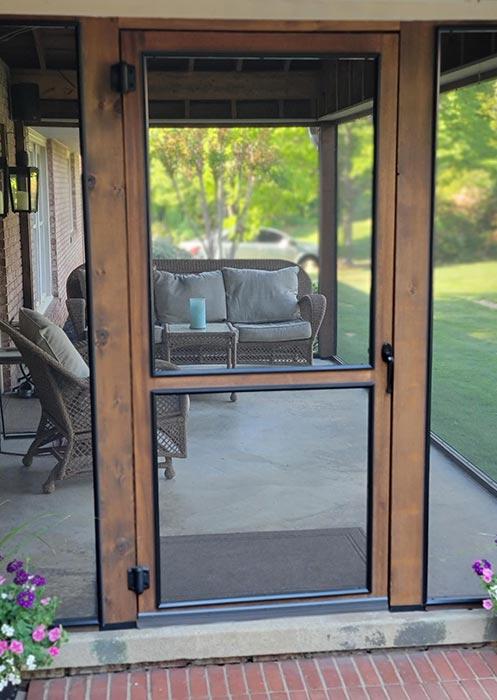 Door 2 You is a veteran-owned business founded by Rick Grube, a lifelong tradesman. With joinery being his true passion, Grube invented and patented a proprietary method of building a door using mechanical tenon joinery allowing the door to be shipped unassembled directly to the consumer. 
Originally from Pennsylvania and after serving six years in the Navy Seabees, Grube settled in Greer, S.C. After specializing in cedar timber work for 14 years, Grube developed a method for building screen doors for local customers, builders, and lumber yards. This passion led him to invent the wooden screen door kit.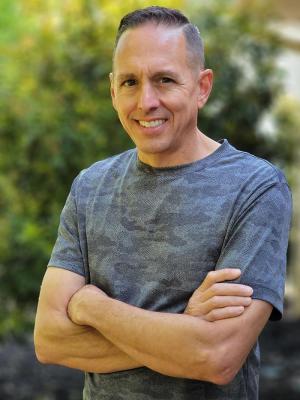 The joinery is key to the door assembly. Grube said that the way the joint is formed and tightened is proprietary, and declined to discuss it. But, he did say that a fastener eliminates the customer from having to use clamps to secure the joint. There is also an additional wood tenon that is added to prevent the door from sagging as many on the market do, he said.
During the process of obtaining a patent for his joinery process, he named the connector a "mechanical tenon," which, he said, "is exactly what it is." Glue is also added in the building process to the wood tenon to secure the joint even further.
The consumer can order a door in any width up to 36" and 7' tall. Custom packaging allows for the door to float in the box keeping all parts protected while being shipped.
Grube said that his Seabee career was a driver for his starting the company. "The Seabee has everything to do with it (the company), and where I have gone in my life," he said. Seabees are the construction branch of the Navy. While serving for 6 years, he got to train in various trades. "The Seabee 'can do' spirit is what I have taken with me my whole life. I was a utility man which covered air conditioning and refrigeration, but my passion was woodworking for sure."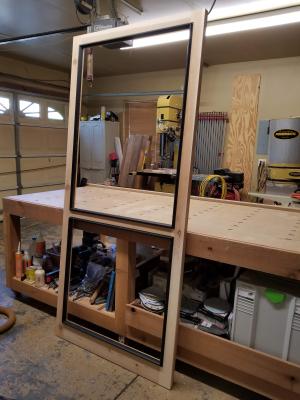 Born in his garage, the Door 2 You concept has been 5 years in the making. The patent process itself took 3 years. "During the last 5 years, I had to find a manufacturer to make the engineered wood that I use to build the doors not to mention all the other parts of the puzzle. Having a website developed was one of the biggest challenges in this whole process." 
Have something to say? Share your thoughts with us in the comments below.