UPDATED: More woodworking industry coronavirus disruptions and cancellations
April 22, 2020 | 9:20 am CDT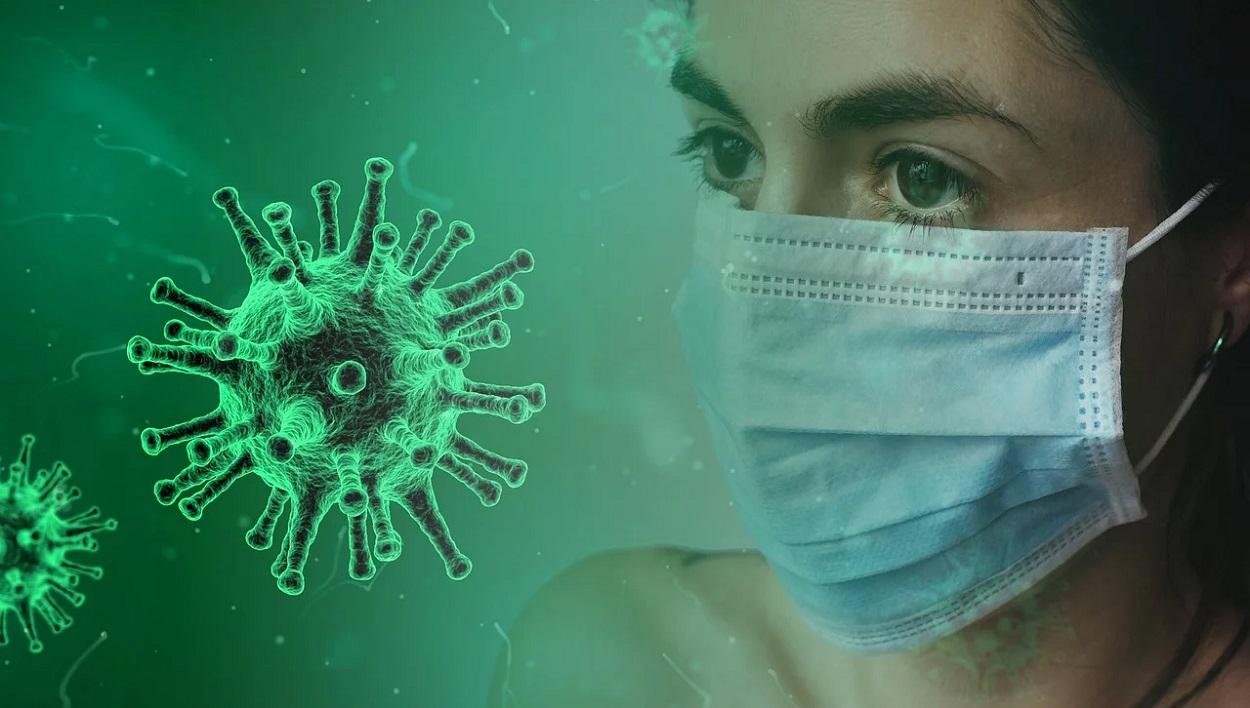 All aspects of public life are being affected by the coronavirus pandemic. Here are the most recent closings and disruptions in wood products and related industries.
Additional news and information at WoodworkingNetwork.com/news/covid-19-updates
Wood components manufacturer Art For Everyday Inc. announced it will reopen its manufacturing in stages beginning April 27, with plans to resume full production by mid-May. The Toronto-based company temporarily shut down its operation on March 24 to combat the spread of COVID-19.
Originally postponed until June, the High Point Market Authority announced on April 16 that the spring High Point Market has been cancelled. The Fall Market will take place Oct. 17-21.
Ashley Furniture has laid off a "small portion" of its workers in Arcadia, Wisconsin. It temporarily closed some of its manufacturing and distribution operations in Mississippi and reduced its workforce in others.
As of mid-April, Osborne Wood Products has moved more than half of its workforce to remote work environments and implemented social distancing protocols to continue to meet the needs of customers. They expect no disruptions in service at this time.
In mid-April, the Fenestration and Glazing Industry Alliance announced that it will hold its summer conference virtually due to the spread of COVID-19 and requests by government leadership to shelter-in-place. This event, previously intended to be held in Chicago, will be hosted on Zoom for the convenience of participants. The event dates remain largely unchanged with the conference taking place Tues., June 23 through Thurs., June 25. Registration for the virtual Summer Conference will open the week of May 4.
Wood furniture maker Lorts Manufacturing will cease all production due to a stay at home order mandated by the state of Arizona. Operations will be ceased until April 30. New orders will be taken, but production won't start until April 30. Employees will continue to be paid regularly.
Canadian furniture giant Palliser will close its main manfacturing facility in Winnipeg for two weeks beginning March 30. It will also begin efforts to close its Mexican facilities. 72 percent of the company's workers will be laid off.
Because of the escalating nature of the COVID-19 emergency, the State of New York has issued a mandatory order for 100 percent of all non-essential business employees to stay home. Oneida Air Systems has suspended manufacturing operations while they wait for it to be safe for some employees to return to work. Customers with an urgent need for an Oneida Air Systems product (medical related or other "essential business" functions) are advised to contact their sales representative so that they can explore all options.
Charles G.G. Schmidt is open for business with key people coming into work to take orders for tooling, accessories and technical advice. Email [email protected]

The American Chestnut Foundation has closed its national office, Regional Science Coordinator remote offices and Meadowview Research Farms. All staff outside of the farm are currently working from home, with a dedicated staff member coming in one day a week to process mail at the Asheville office. Additionally, all in-person events for TACF have been cancelled or postponed.
Thermwood has been classified as an essential business for their involvement in critical manufacturing, logistics and the defense industrial base. As such, they are operating as normally as possible to support their customers. Thermwood is available to support and assist via phone, email and virtual service. See http://thermwood.com
Allmoxy has postponed its spring user conference and sales and training meetings. These events are not yet rescheduled. The number of new users have risen as "hands off" online sales increase in popularity.
Weinig Holz-Her is offering discounted service rates for keeping customer's Weinig machine running at full potential. Their factory trained technicians are prepared to safely work onsite following CDC and WHO guidance. Contact http://[email protected]
Taurus Craco Machinery Inc. has temporarily shut down its sales and administrative operations for 14 days. The company's Technical Service Department will be open to serve customers upon request.
C.R. Onsrud is currently open and serving its customers. As a supplier to multiple companies which are classified as mission critical business for national security under Presidential Policy Directive 21, C.R. Onsrud is manufacturing new machinery, shipping parts to customers, and available via our 24/7/365 support lines in order to keep our customers' CNC machines in full operation at all times. As a business manufacturing equipment (CNC Machinery) that enables the essential manufacturing of products currently in demand during this COVID-19 crisis C.R. Onsrud is remaining in operation to support essential businesses that rely on our equipment and services to ramp up production of these items needed; such as hospital beds, aluminum processing equipment, plastics processing, medical equipment, emergency transportation vehicles, aerospace products, defense projects, and the wood products industry. C.R. Onsrud is following in accordance with the CDC and WHO workplace guidelines and has transitioned non-manufacturing support staff that can effectively work from home to remote support.
As more states enact stay-at-home orders, Grizzly facilities remain open and operational as an essential business that supplies hardware, tools, machinery, home improvement supplies, and repair services to support critical local and national government efforts and other essential business sectors. Additionally, to help their community in the actual fight against the spread of COVID-19, Grizzly has donated its entire inventory of nitrile gloves to local hospitals and is bringing in shipments of masks to be donated as well.
Doing their part to support the fight against Covid 19, Patwin Plastics has allocated some of their manufacturing resources into making face shields and valves for the health care industry. Patwin extrudes plastic profiles for the building products and wood working industries, but is using their expertise in a different manner. They are 3D printing some components, fabricating clear plastic shields and assembling them.
Residential furniture giant La-Z-Boy laid off 6,800 workers - or around 70 percent of its total workforce. It also implemented major salary cuts for its remaining staff. All stores will be temporarily closed.
New dates have been announced for the 45th CIFF Guangzhou 2020. Originally scheduled for March, CIFF Guangzhou will now be held July 18-21 (Home Furniture/Home Décor/Outdoor Leisure) and July 27-30 (Office Show and CIFM/interzum guangzhou) in Pazhou, Guangzhou.
Interzum Bogota 2020 has been postponed to February 2-5, 2021. Produced by Koelnmesse, Interzum Bogota showcases machinery, supplies and services for the furniture/wood products industry in Colombia, the Andean region and Central America. Interzum Bogota was formerly known as Feria Mueble & Madera.
WBRC-TV in Birmingham reported that MasterBrand Cabinets in Talladega, Alabama, closed after an employee reportedly had contact with a coronavirus patient. The plant was being cleaned and disinfected and plans to reopen.
As more states enact stay-at-home orders, Grizzly facilities remain open and operational as an essential business that supplies hardware, tools, machinery, home improvement supplies, and repair services to support critical local and national government efforts and other essential business sectors. Additionally, to help the community in the actual fight against the spread of COVID-19, Grizzly has donated its entire inventory of nitrile gloves to local hospitals and are bringing in shipments of masks to be donated as well.
Grizzly will continue to support customers while enabling most of administrative, call center, and office staff to work remotely. Grizzly distribution employees continue to receive, pick, pack, and ship orders and our retail sales staff are on hand to facilitate local shopping and pickup.
While Oneida Air Systems continues to support customers with dust collection products, they are preparing to utilize their design, engineering, and 3D modeling through production capabilities in other ways to support healthcare and other essential businesses and services at this critical time. If you are connected to an organization that needs any of the following goods or services in order to help combat COVID-19, contact them at [email protected].
Oneida Air Systems is able to (among many other things):
Supply portable HEPA air filtration units
Supply blower units for negatively pressurizing temporary containment areas
Fabricate bed frames
Fabricate IV bag holders
Supply sheet metal parts for other manufacturers
Supply weldments for other manufacturers
Assemble electrical subassembly components
Laser cut blanks without forming
Supply ductwork
Print 3D parts/components 
Fabricate steel components for hospitals or the Army Corp of Engineers
The Woodworking Industry Conference has been cancelled for 2020. Those in the industry are asked to mark their calendars for WIC 2021, which will be held April 20-23, 2021.
In a response to state orders, office furniture giant Steelcase has temporarily laid off nearly all of its hourly manufacturing and distributing employees in Michigan. The company also slashed the salaries of all salaried workers.
The outbreak of COVID-19 has prompted Flexsteel to shut down its primary manufacturing plant for two weeks. The closure will begin March 27.
Drawer box maker CCF Industries announced it has been lifted from Pennsylvania's shutdown order and will resume manufacturing.
The Hardwood Manufacturers Association announced that their 2020 National Conference and Expo has been rescheduled for August 19–21 in Nashville.
Oregon's essential wood products industry will continue to operate under an executive order issued March 23 by Oregon Gov. Kate Brown in response to the coronavirus pandemic. The timber and wood products industry accounts for 60,000 jobs in the state of Oregon. Roseburg has seven plants, two administrative offices, more than 400,000 acres in timberland, and a pulp chip export facility in the state, employing 2,400 people directly and supporting hundreds more indirectly.
The order allows all but a handful of specifically listed businesses to continue operating as long as social distancing and disease prevention protocols are in place and enforced. 
Art For Everyday, a manufacturer of architectural woodcarvings, has shut down all operations as of March 24.
Office furniture giant Herman Miller has suspended all Western Michigan operations until at least April 13. The company employs around 4,000 in the region.
Mississippi-based furniture makers Behold Washington, Southern Motion, Fusion Furniture, and Franklin Corp. will temporarily shut down all production. Fusion Furniture and Franklin Corp. have had employees test positive for the virus.
Canadian lumber giants Interfor, West Fraser, and Western Forest have announced major output curtailments. Interfor has slowed production by 60 percent.
Mark Richey Woodworking is currently open and fully operational at both their Newburyport, Massachusetts, headquarters and their Vermont WallGoldfinger Furniture offices. The company has instituted significant health protocols to safeguard employees and their families from the virus, including social distancing, staggered breaks, continuous wipe down of hard surfaces, and aggressive handwashing within its facility.   
They have stopped all non-essential visits to their facilities and project managers have ceased most travel to project sites. As all Boston construction has been shut down, they are not visiting any of their Boston projects and have temporarily suspended in-person sales visits to other regions of the country. In addition, they have prepared for some of their staff to work from home, where practical. The company is making the responsible choice to prepare for a partial or complete shutdown.
James L. Taylor Mfg. is still in operation. The governor has requested that all businesses in New York limit the number of employees who come to work everyday to 25 percent. Taylor has half the factory working, with almost all office employees working from home.
Microvellum has announced that after assessing the rapid acceleration in the spread of COVID-19, and based on new mandates for large social gatherings, the in-person TechCon 2020 events, previously scheduled in Jacksonville, Oregon, and Sydney, Australia, have been canceled. However, they are actively planning for a web-based version of the event, a virtual conference and training experience for clients worldwide.
Most of the Microvellum team has moved to working remotely. If customers have implemented a social distancing measures at their business, Microvellum can help make the transition by providing temporary access to customer Microvellum Software at home by setting up an all-access, 60-day disaster relief software license. 
Lioher Furniture Components has closed its showrooms, and is having inside sales and customer service staff working from home. Customers picking up orders must schedule order pick-ups at least two hours in advance to ensure orders will be prepared and ready to load. Warehouse staff will continue to process orders and shipments with little to no impact to daily order processing. The company currently has three to six months of inventory in each of their finishes.
The Southern Cypress Manufacturers Association has postponed its 2020 Annual Meeting, which was to be held March 25. The event will be rescheduled and held via conference call.
The Hardwood Manufacturers Association has postponed its 2020 National Conference and Expo, which was to be held March 25–27. Future dates are being considered.
In light of international developments and the most recent updates surrounding coronavirus, SCM reports that all its plants in Italy and abroad are operational, both in terms of production as well as from a technical and sales point of view. SCM continues to operate in full compliance with the ministerial decrees which have been issued to contain the spread of the virus in order to guarantee the best possible service to its customers in terms of quality, technical support and delivery.
SCM branches and technology centers have industry specialists on hand with digital services that allow them to be by the customer's side at all times, in remote form, providing practical demonstrations, training and maintenance, and service activities. In addition, SCM will continue logistics services of dispatching machinery and spare parts.
According to the Bluewater Wood Alliance, the Ontario government took new steps to help prevent the spread of coronavirus by asking non-essential workplaces to close. Some businesses can continue operations, but only if companies can maintain their social distancing and sanitizing practices to maintain a safe workplace for their employees. Companies are asked to use their best discretion for their situation.

These include businesses that extract, manufacture, process and distribute goods, products, equipment, and materials, including businesses that manufacture inputs to other manufacturers. Also included are construction work and services, including demolition services, in the industrial, commercial, institutional and residential sectors.
 
Here are some of the previously announced news stories:
Wayzata Home Products said that market uncertainty associated with the coronavirus played a role in its decision to shut down its manufacturing operation, immediately laying off its entire workforce of 140, according to Inside Indiana Business. The company produced cabinets for the home remodeling market under the CliqStudios brand name and was based in Edina, Minnesota, according to Twin Cities Business.
Cefla North America and Weinig Holz-Her North America have announced the postponement of CeflaLive 2020 and Next Level 2020, April 22-23 and April 23-24, 2020. Future dates are being evaluated.
The Architectural Woodwork Manufacturers Association of Canada has announced it is cancelling its June 4-7 national convention. 
The Moulding & Millwork Producers Association is cancelling its spring event originally scheduled for April 19-22.
Italy's Salone del Mobile.Milano event has been postponed until June 16 - 21, 2020. It was originally scheduled for April.
The Holz-Handwerk trade fair has moved its dates from March to June 16-19, 2020. The biennial show takes place in Germany.
Xylexpo 2020 has been postponed until the second half of the year. The woodworking fair was originally scheduled for May 26-29 in Milan, Italy, one of the regions hit hardest by the disease.
Cabinets & Closets/Wood Pro Expo Texas, originally slated for March 11-13, has been rescheduled to June 10-12, 2020. 
Despite coronavirus concern, Furniture Society's conference is still set for June in North Carolina.
Grizzly cancelled its Missouri warehouse sale - originally scheduled for March 21. The company will also restrict showroom access to 250 customers at a time. A special sale will be offered online instead.
Hampton Lumber temporarily shut down an Oregon plant after an employee showed symptoms similar to the virus. It has since reopened. The employee eventually tested negative.
Spring High Point Market has been postponed until early June. Around 80,000 were estimated to attend. Update: The spring event has been cancelled. Fall Market will take place Oct. 17-21.
The Great Lakes Woodworking Festival held in Michigan and hosted by the Sam Beauford Woodworking Institute has been cancelled. The event was originally scheduled for May 2-3. It would have been the fourth annual event. Around 5,000 were set to attend.
NeoCon has cancelled the June show. The next event will be held in 2021. 
High Point Furniture Industries reports that its manufacturing operations have not been affected. The company produces its furniture in High Point, North Carolina, but raw materials and components may be sourced globally. HPFI is working with supply partners to stay ahead of possible impacts.
Oakwood Veneer has announced that it is suspending all showroom and factory visits until schools in Michigan reopen. Customers picking up an order in Troy, Michigan, are asked to wait in the foyer.
At Bishop-Wisecarver they are required to follow the shelter-in-place order coming out for seven Bay Area counties including their own Contra Costa County that will be in place until at least April 7. This Shelter in Place order will impact their ability to serve customers at the normal level. The company is converting all roles possible to remote capabilities.
Bluewater Wood Alliance in Ontario postponed its quarterly event at Humber College on March 26.
Cabinotch is planning to operate at full capacity. The team will continue to monitor announcements and take direction from health and government officials. Cabinotch is developing contingency plans to address their partner's needs.
Have something to say? Share your thoughts with us in the comments below.