Universal Forest Products acquires store fixtures giant idX
September 7, 2016 | 11:20 am CDT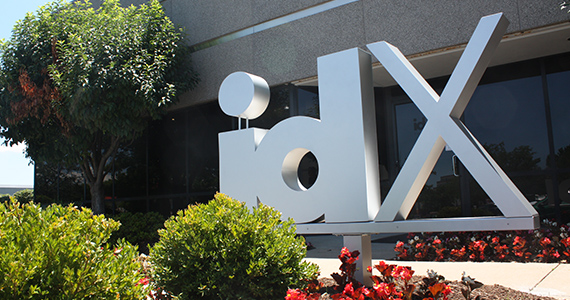 GRAND RAPIDS, Mich. -- Universal Forest Products, Inc. signed a definitive agreement to purchase idX Corp., an international provider of store fixtures, retail displays and customized merchandising products in a deal worth $68 million. 
Universal Forest Products will acquire all outstanding shares of stock of the holding company, idX Holdings, Inc. The move opens new doors to Universal Forest for growth in adjacent markets and with new products, and offers idX access to enhanced capacity and to new customers and markets. The transaction is expected to close by the end of the third quarter.
---
Universal Forest Products will also advance $94.5 million to idX to resolve all outstanding debt. Last year Universal Forest Producst acquired a manufactured home builder, Rapid Wood Mfg., and opened a wood components plant in Utah.
Based in Earth City, Missouri, near St. Louis, idX is a market leader in the $6 billion merchandising solutions industry, with a comprehensive offering of products and services. The company was founded in 1999. Today, it has a network of more than 20 manufacturing, program management and sales facilities across North America, Europe and Asia. It had 2015 sales of approximately $303 million, according to UFPI.
According to FDMC 300 information, the company had nine manufacturing plants, in Ontario, California; Jeffersonville, Indiana; Columbia, Maryland; Washington, North Carolina; Dayton, Ohio; Cedar Hill, Texas; Puyallup, Washington; Leicestershire, UK; and Wujiang City, China.
The company had 1,400 employees, and produced custom fixtures, displays and millwork for the retail, financial and hospitality markets. idX bought Impressions Marketing Group in 2013.
The company ranked 26 on the FDMC 300 in 2015.
"idX is a dynamic company that creates and installs highly customized merchandising solutions for some of the world's most renowned brands," "It is led by a team of professionals who are respected for their expertise, integrity and moxie and who have been successfully growing their business by continually adding new markets, products and services, and by expanding their international footprint."
"idX brings to Universal the opportunity to supply some of their operations with products we currently manufacture, to grow adjacent business and capabilities, and to serve new customers and markets," said Universal CEO Matthew J. Missad. "idX's growth strategies, including their focus on international business and on new end-markets, align with our growth objectives. "They are a great fit, culturally and strategically, and we're thrilled they are becoming a part of the Universal family."
Said idX President Terrence L. Schultz: "This presents a great next step in the exciting history of idX. By joining the Universal team, we have the opportunity to enhance our capacity, expand our client base, take advantage of synergies and provide more opportunities for our people to grow. Universal provides the capital strength we need to continue to grow our portfolio of products and services.
"It has the same customer-focused culture and philosophy that idX has employed throughout its history, which was critical to us as we considered this opportunity. And working with Universal's existing businesses, we can play a key role in Universal's growth and success. We are thrilled the leadership of Universal recognized the strengths and opportunities idX brings to the table, and we are excited to become a vital part of such a respected organization." 
Universal Forest Products, Inc. is a holding company that provides capital, management and administrative resources to subsidiaries that supply wood, wood composite and other products to the retail, construction and industrial markets. For more about Universal Forest Products, go to www.ufpi.com.
Have something to say? Share your thoughts with us in the comments below.