Supply chain issues force cabinet company shut down
November 8, 2021 | 9:12 am CST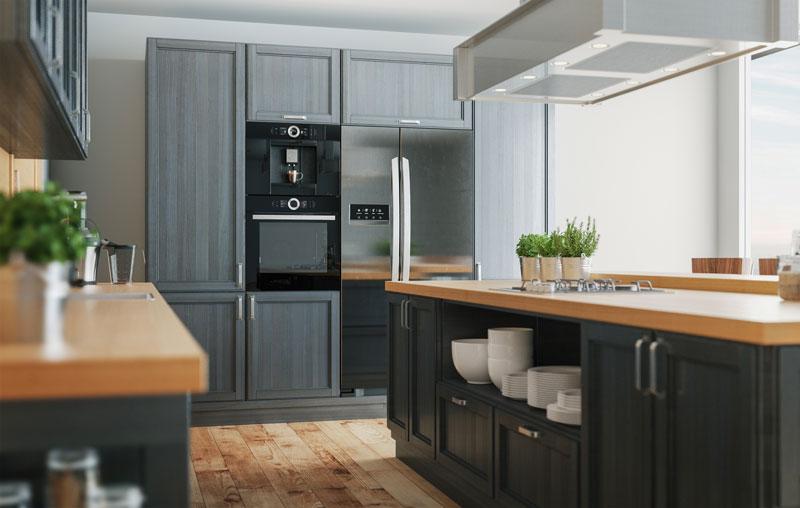 FREEBURG, Va, -- Supply chian issues forced the closure of a custom cabinet maker, at least temporarily.
William Penn Cabinetry owner Maurice Brubaker said the slowdown in the global supply chain and customer non-payment has brought his business to a halt and put 80 employees out of work, according to the Daily Item newsppaper.
"Talent is not the issue," he told the newspaper. "Instead, certain building materials that are needed to build the custom cabinetry isn't available for at least one month or longer.
Federal and state representatives are involved in helping revive William Penn and make the fledgling company a success, in part, by easing restrictions and regulations, said Greater Susquehanna Valley Chamber of Commerce President and CEO Bob Garrett.
The Daily Item reported that help was forthcoming from the "highest level of public office," according to Garrett., who added that he had been contacted by federal and state officials Thursday about offering assistance to Brubaker.
Brubaker told the Daily Item that he is in negotiations with suppliers and hopes to have a resolution the week of Nov. 8, 2021
In the meantime, the 80 employees at William Penn are out of work and accoriding to one unnamed source were left without insurance coverage. The source, an  employee of the cabinet company and a former Wood-Mode Inc. worker. Wood-Mode Inc. suddenly closed in May 2019 after 77 years in business under similar circumstances. Many former Wood-Mode employees were hired when William Penn Cabinetry was established just prior to the Covid-19 pandemic hit. 
Earlier this year, Brubaker obtained a three-year, $500,000 CARES Act loan to purchase equipment and inventory, pay employees and hire more employees.
Have something to say? Share your thoughts with us in the comments below.