Steves & Sons to open door assembly plant in Utah
January 27, 2022 | 9:24 am CST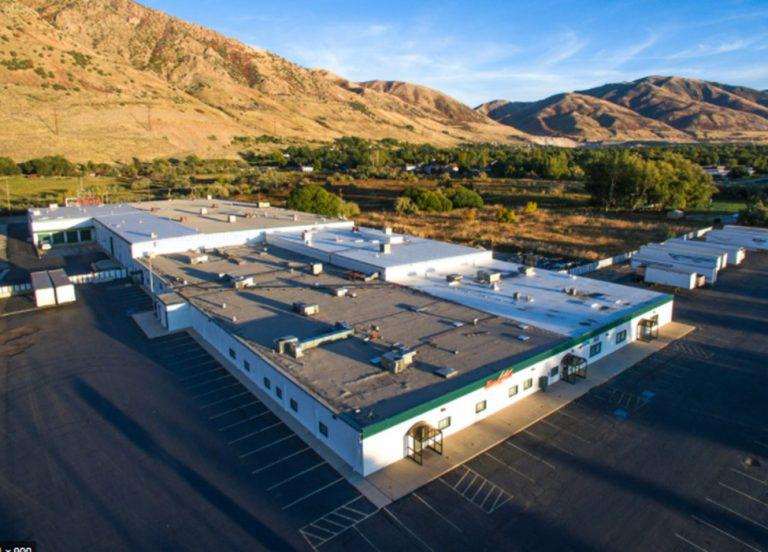 SAN ANTONIO, Texas — Steves & Sons Inc. has announced plans to expand its door manufacturing operations to Utah. The startup of the 160,000-square-foot facility in Brigham City will bring more than 200 jobs to the area, with more than 137 being classified as new, high-paying jobs in the next five years, the company said.
"Brigham City was selected due to the availability of a quality workforce and its geographic location to better service our customers," said Tres Steves, Steves & Sons vice president. "Steves & Sons has made a significant commitment in being a state-of-the-art, high volume residential interior molded door manufacturer at all of our plants, and our new Utah facility is scheduled to begin operation later this year."
"The door-manufacturing business has changed dramatically in recent years, and our business has grown by leaps and bounds," added Scott Lovett, vice president of Operations. "With the opening of this new plant and equipment we have ready to install, we will be at the forefront of the industry technologically, enabling us to handle even greater production levels while remaining true to our high standards of quality, craftsmanship, and environmental responsibility."
According to the Governor's Office of Economic Opportunity, Steves & Sons may receive up to 15 percent of the additional state taxes it will pay over the five-year life of the agreement in the form of a Utah Legislature-authorized Rural Economic Development Tax Increment Finance (REDTIF) tax credit. Each year that Steves & Sons meets the criteria in its contract with the state, it will qualify for a portion of the total tax credit.
The announcement of the new plant comes roughly six months after Steves & Sons successfully closed the door on its multi-year antitrust legal battle against Jeld-Wen, resulting in Jeld-Wen's divestiture of its Towanda, Pennsylvania, doorskin plant. It reportedly marked the first time an antitrust lawsuit brought by one company against another – rather than by the US government – resulted in a divestiture and complete legal victory.
Founded in 1866, Steves & Sons is among the nation's largest producers of interior and exterior, and is ranked 22 overall on the 2022 FDMC 300 list of largest wood products manufacturers in North America. The San Antonio, Texas-based company also has five facilities in Texas, Virginia and Tennessee, and more than 1,300 team members. The company posted sales of approximately $550 million in 2021.
In recognition of their efforts on behalf of the company and industry as a whole, both Sam Bell Steves II, president, and Edward Galt Steves, CEO, were named Wood Industry Market Leaders in 2021.
Have something to say? Share your thoughts with us in the comments below.