Steves & Sons breaks ground on door manufacturing addition in San Antonio
August 7, 2020 | 10:29 am CDT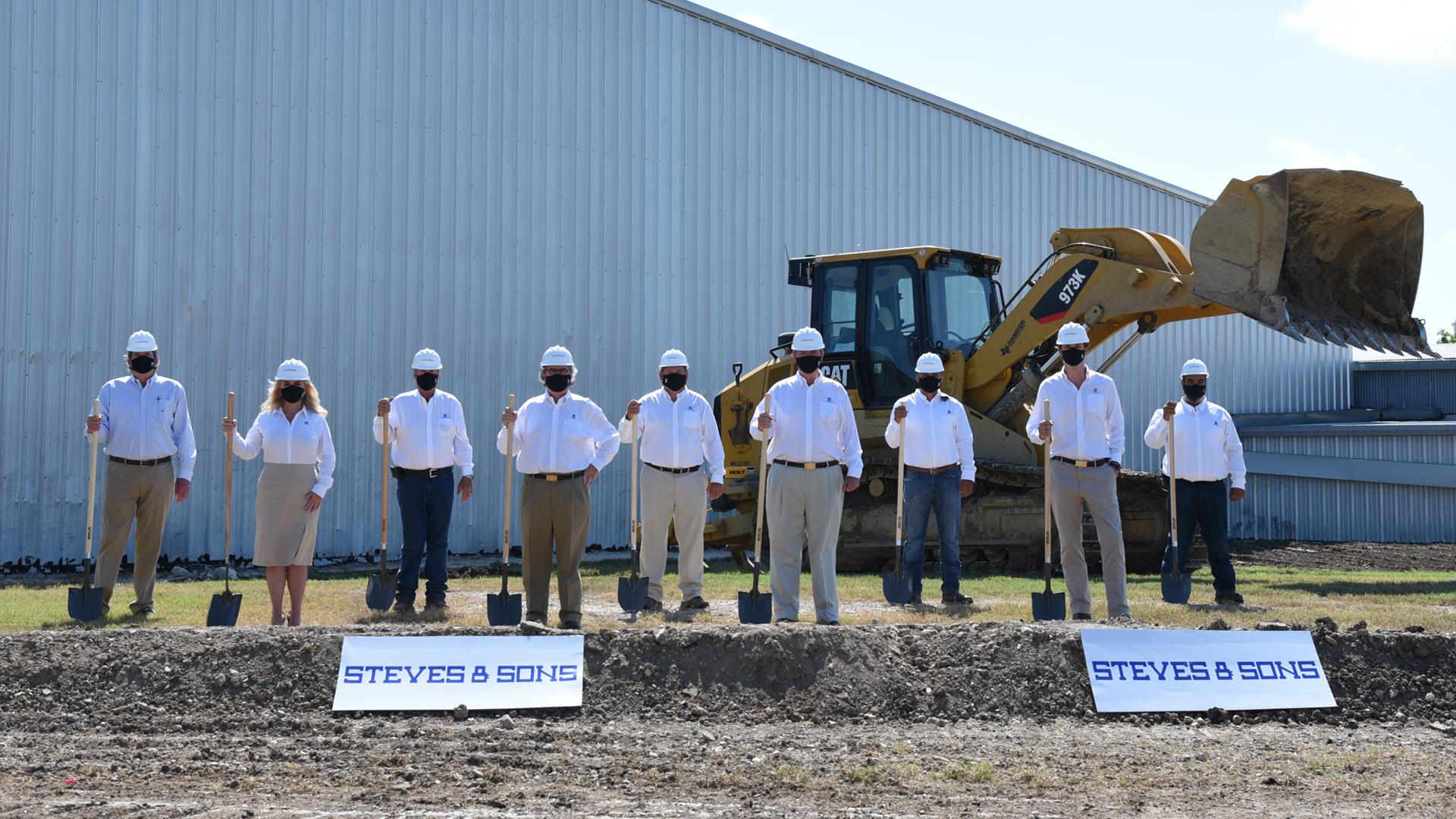 SAN ANTONIO –  Steves & Sons, Inc., has broken ground on a 100,000 square-foot addition to its door manufacturing operation in San Antonio's southwest side. The expansion is expected to add 70 new jobs and increase door capacity upon completion in early 2021.

Steves & Sons CEO Edward Steves said the new expansion and production equipment, with an estimated cost of $10 million, will be used primarily for warehousing and shipping, but will enhance capacity, and should be completed in six to eight months.  Kopplow Construction Co. is building the new addition.

"This is part of an overall effort to expand our production capacity," he said, "and we expect to add required holding power of raw materials needed to support our expanded productivity with this new equipment".

Sam Bell Steves II, president and COO, said "the new facility will complement the addition of a third Mereen Johnson door sizer which recently arrived and will be installed on the factory floor in the upcoming weeks.  A massive new dust collection system has been installed in preparation for the new door sizer. The new design door sizers can process more than 26 doors per minute and maintain and constantly monitor tolerances of 1/64th of an inch over the length and width of a door".

"The warehouse and shipping expansion, the addition of this third sizer and newly engineered priming lines will enable us to manufacture more than 16,000 doors per day here in San Antonio," said Sam Bell Steves, III (Tres), vice president and San Antonio Interior Door Plant general manager.
Gloria Steves Dilley, vice president, and part of 6th generation of Steves leadership said, "This expansion is a vote of confidence on our part as residential construction increases around the country, resulting in consistently higher demand for doors".

With interior and exterior door plants in San Antonio, and interior door plants in Richmond, Virginia and Lebanon, Tennessee, Steves & Sons employs more than 1,200 associates. See http://www.StevesDoors.com

 
Have something to say? Share your thoughts with us in the comments below.