Wood Industry Market Leaders: Sam B. Steves & Edward G. Steves, Steves & Sons
October 12, 2021 | 10:16 am CDT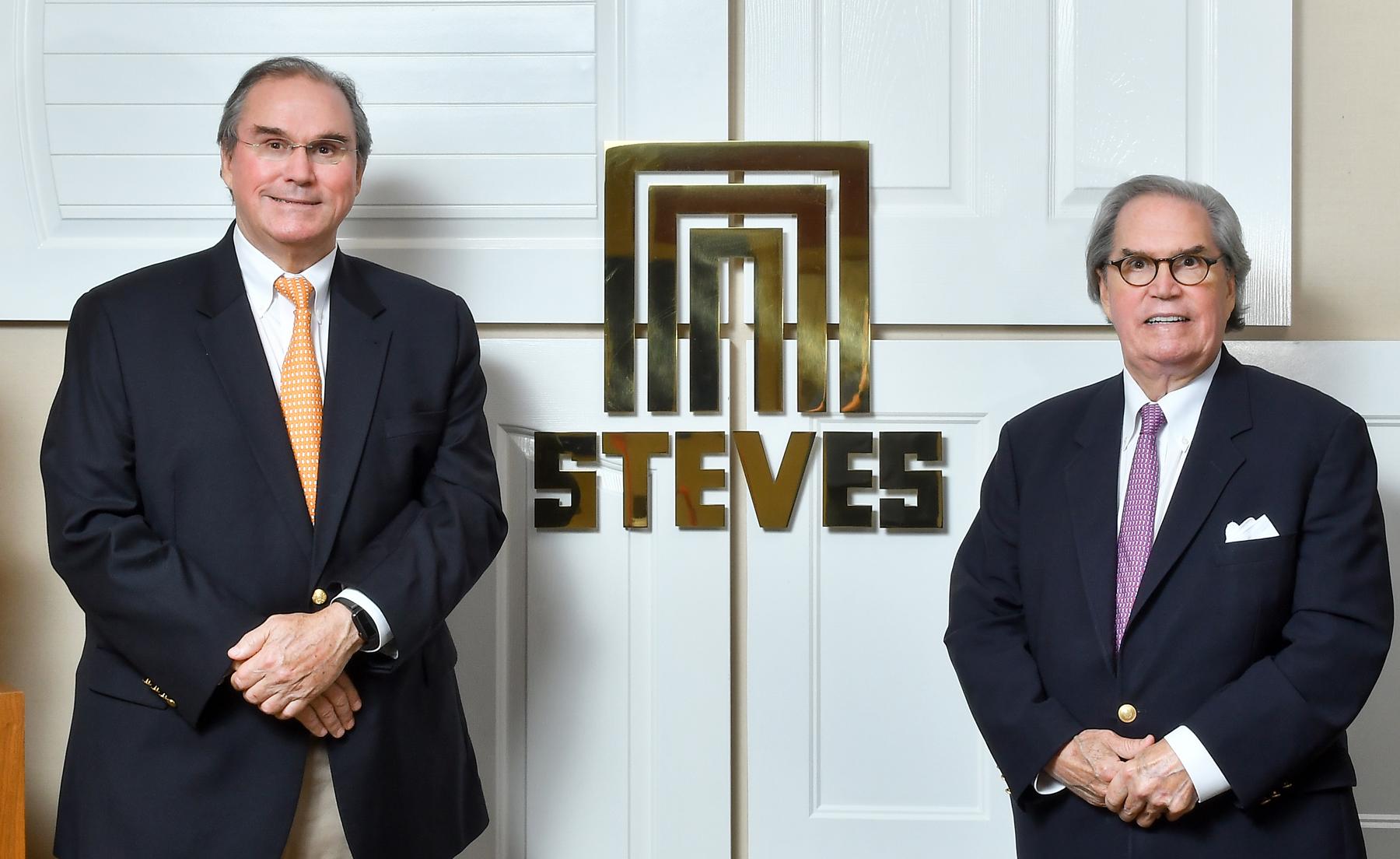 One of the largest and oldest door manufacturers in North America, Steves & Sons is renowned for its quality, craftsmanship and style of interior and exterior doors. Founded in 1866 and based in Texas, the family-owned company is led today by Sam Bell Steves II, president, and Edward Galt Steves, CEO.
The two share many years and memories at the company, from accompanying their father Marshall Steves to the plant on Saturdays as children, to working there during high school and college.  
"For sure this was a 'career choice' of sorts," said Sam. "After our graduations from college, like a lot of young adults our age, we certainly could have pursued another career choice, but we literally grew up in this business from birth."
"I am not sure I had a choice," joked Edward. "Sawdust has been in my family's blood for 155 years. I am not ready for a transfusion – I love it."
As they learned the business from the ground up, Edward recalled unloading boxcars of lumber in high school to stacking doorskins while in college.  "[It's] been years of working with our associates, customers and vendors who are more than just business partners they are our friends and part of our extended family," he said.
"The experiences are too numerous for me to articulate," added Sam. "However, perhaps the most poignant memory was traveling with our father on sales calls throughout Texas. I believe those experiences formed my core foundation, with the focus upon our customers."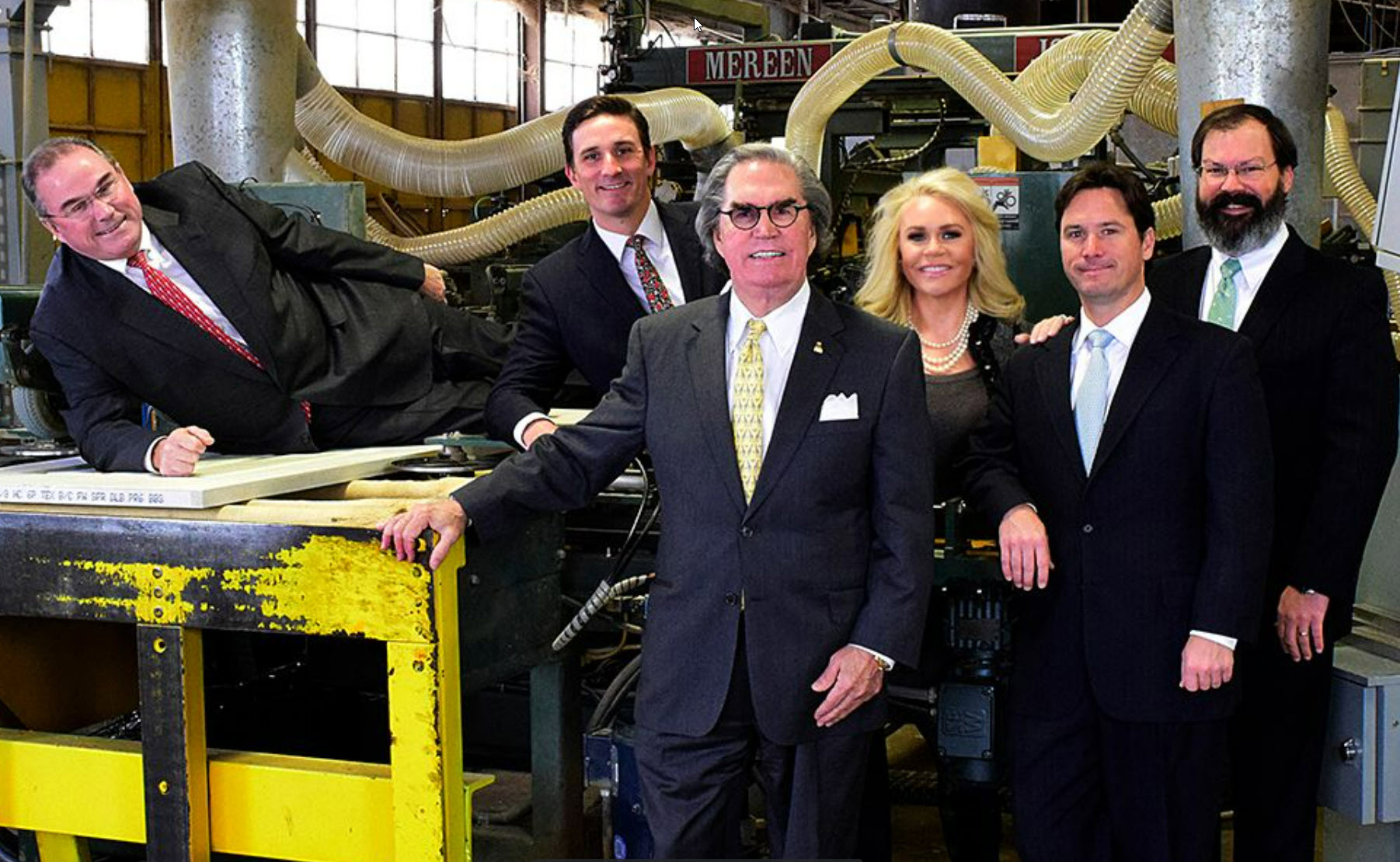 Sam and Edward took over leadership of Steves & Sons following their father's retirement at age 65. "I was 33 years old and Edward was a few years older," Sam related. "Since that day we have worked together to grow our company more than 10 times its size then – and still growing!" Steves & Sons recorded sales of $450 million in 2020, ranking it at 64 overall in the FDMC 300 list of largest North American wood products manufacturers.
In recognition of their efforts, the company also has been awarded "Vendor of the Year" four times by Home Depot. "We have worked hard to earn that recognition, and that hard work has benefited our entire company and broad range of jobber customers too," Sam noted.
Steves & Sons also made national news recently when it prevailed in landmark antitrust litigation on doorskins. The successful conclusion to the almost five-year battle will help restore competition and choice to the industry. "Of course, this will provide for an opportunity for a bright future for our 155-year-old company, but it will be even better for the entire industry as a whole. I am thankful for our incredible team and experts in many fields that brought us across the finish line over the last five years," Sam added.
A fiscally responsible firm, one of the smartest things done, especially in light of the pandemic and current supply issues, was to have "negotiated long-term contracts with vendors and customers," Edward noted. These were upheld, and have aided the company's ability to survive, and thrive, this past year, he said.
"Together with our 1,300 team members, we successfully navigated a horrible pandemic, while achieving solid double-digit growth for 2020 and are on track for the same this year – all in the face of epic supply chain, labor, and logistics challenges. While our company is better for this, the real beneficiaries are our customers, who need a competitive and dependable source of doors for their customers," Sam added.
Going forward, Steves & Sons is focused on ensuring the security of its future through an independent supply of molded doorskins and to continue growth into new markets. The company projects to "substantially grow the business over the next five years," Edward said, as it prepares the door manufacturer for the seventh generation of leaders.
Steves & Sons lives up to the statement:  "A family company welcoming families home with style, craftsmanship, and value for generations." As Edward noted, "My brother and I have received many awards personally and professionally, but by far the greatest reward to us both is to see our next generation of leadership step up." Carrying on the tradition of working at Steves are Edward's daughter Gloria and Sam's son Sam III (Tres), with grandchildren to follow.
Also noteworthy have been Sam and Edward's endeavors, individually and through the firm, on behalf of the industry and community. On a corporate level, Steves & Sons has contributed to cancer research, Habitat for Humanity, Ronald McDonald House, Homes for Veterans and Wounded Warriors, and local food banks and charities, including St. Mark's Church, the San Antonio Museum of Art and the Texas Cavalier Charitable Foundation.  Additionally, Edward and Sam have held leadership roles on multiple civic boards and industry groups, including the World Millwork Alliance, local Housing Authority, and World Affairs Council.
Outside of work, both say they enjoy spending time with family and on the water, including sailing and fishing.
Quick Glimpse: Sam Bell Steves
• Education: Graduate of Washington and Lee University
• Number of years at the company: 50+
• Number of years in the industry: 50+
• Word that best describes you: Committed!
• Business mantra:  A personal mantra which motivates me, and which I share with our grown children is simply: "Earn this!"
• Best advice: From Barney Gallagher. Life lessons like "if you don't know where you are going, any road will take you there."
• Who have you tried to emulate: Our father. He was the consummate salesman, and he was just as focused from an operations perspective. He was a FINE man! Outside the family,  Sandy Lavitt who ran Super Millwork in Long Island. An industry leader, he always worked at improving everything he did for the benefit of his business and his family.
Quick Glimpse: Edward Galt Steves
• Education: BA from Villanova
• Number of years at the company: 55
• Number of years in the industry: 55
• Words that best describe you: Conservative, circumspect
• Business mantra: I remind myself that we are more than owners trying to make a buck. We are temporary stewards of a legacy dating back to 1866.
• Best advice: It really wasn't advice it was more like a demand from my father, and that is to retire our bank debt every year. It does stymie growth but makes us incredibly stable.
• Who have you tried to emulate: My father Marshall T. Steves. He was the best salesman and businessman I have ever known, and I learned most of what I know in business and in life from him.
About the Wood Industry Market Leaders: This marks the 13th year Woodworking Network has paid tribute to outstanding men and women that have made an impact, not only at their companies, but within the various wood products industries. Since 2009, more than 85 industry professionals have shared their influencers, insights and strategies.  Read more about the 2021 and past honorees at WoodworkingNetwork.com/Market-Leaders.
Have something to say? Share your thoughts with us in the comments below.