Seeking 40 wood industry standouts under 40
February 10, 2021 | 3:00 pm CST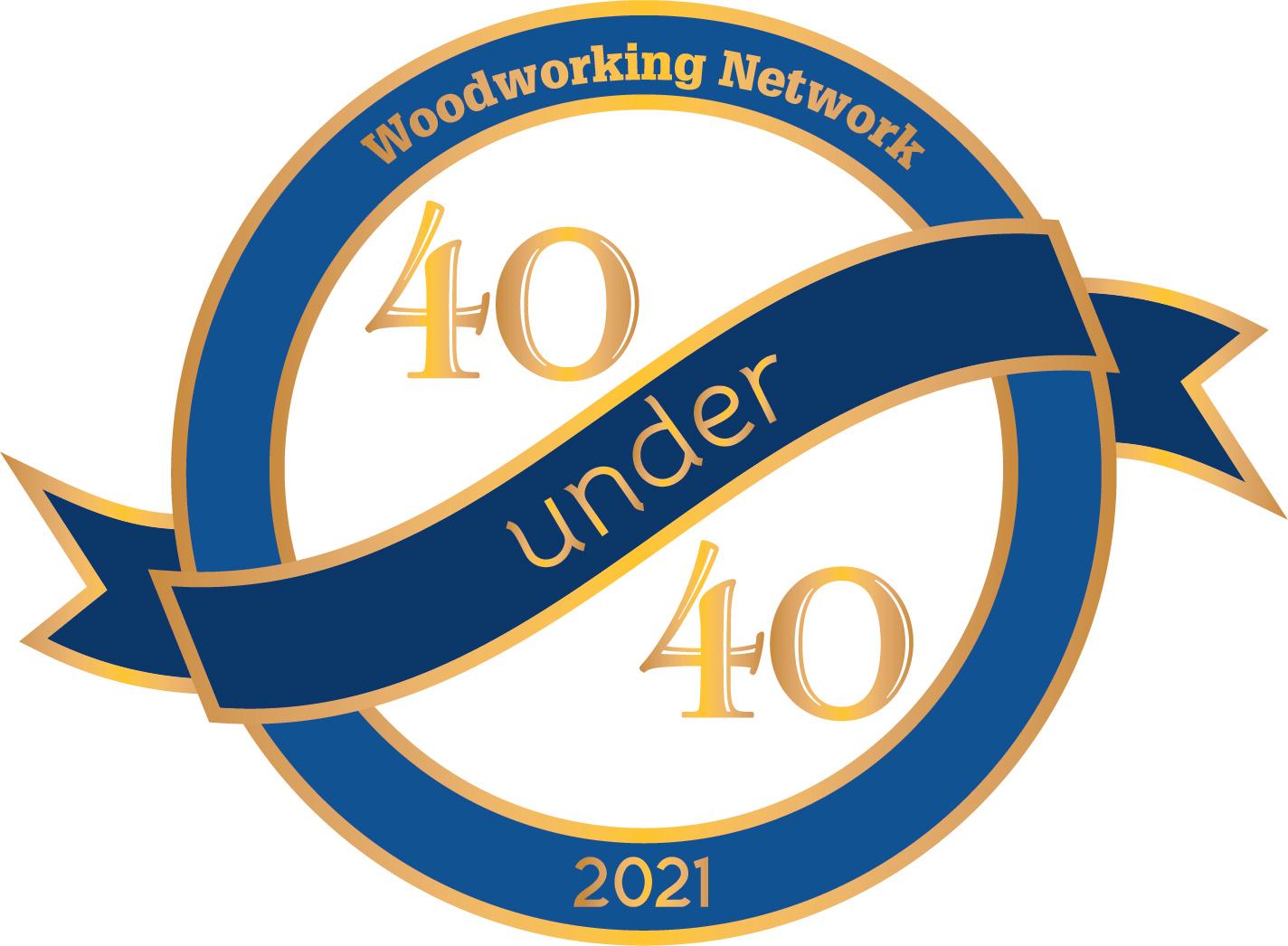 NORTH LIBERTY, Iowa - The search is on for Woodworking Network's 6th annual 40 Under 40, celebrating the next generation of industry professionals who are making an impact on wood products manufacturing in North America.
Who will join this iconic group of 200 alums in 2021?
The 40 Under 40 awards program recognizes the achievements of standout individuals in the categories of: productivity, profitability, social good (locally or globally), ingenuity, innovation, peer inspiration, product development, organizational leadership, or other areas. Persons in all job levels, in all facets of the professional woodworking industry, are eligible. Nominating is free, and nominations can be submitted through May 10 at bit.ly/submitunder40.
Pictured are honorees from last year's program. Nominations are open through May 10 for the 2021 Class of 40 Under 40, sponsored by CNC Factory and Hexagon Production Software: Cabinet Vision and Alphacam.
"For decades we have heard the comments and concerns about an aging workforce and management teams in wood products manufacturing. Six years ago, we decided to take action to recognize the depth of contributions made by the younger generation of woodworking professionals," said Tim Fixmer, president and CEO of CCI Media, the parent of Woodworking Network.
"Today we celebrate 200 alumni from more than 600 young professionals who have been nominated for the distinction of '40 Under 40.' We are excited to see who will join them in the new class of 2021. Will it be someone on your team?"




"The Woodworking Network team is excited to see this year's list of 40 under 40 nominations," said Harry Urban, publisher of FDMC and Woodworking Network.  "The 2021 nominees have already navigated through historically tough times and now must be ready for what's to come. It's very uplifting to see the dedication the U40s have to their professions, while at the same time devoting themselves to their communities and higher causes."

Past honorees have been involved in the cabinet, residential furniture, contract/office furniture, closets/home organization, architectural woodwork, retail fixtures, and wood components markets, as well as research, education, and industry associations and organizations. They're also volunteers, coaches, activists, mentors and more. Help identify and recognize this diverse population of young men and women who are making a difference. Nominate a team member, colleague or enter yourself at bit.ly/submitunder40 by May 10. To qualify, candidates must be 40 or younger by Dec. 31, 2021, and be involved professionally in the North American woodworking industry.
The 2021 Class of Wood Industry 40 Under 40 is sponsored by CNC Factory and Hexagon Production Software: Cabinet Vision and Alphacam.
Honorees will be selected by Woodworking Network's editorial team and featured on WoodworkingNetwork.com and in the October issue of FDMC magazine. They will also be recognized at industry events including the Leadership reception at AWFS Fair and a reception at the Executive Briefing Conference, Sept. 8-10, at the Broadmoor in Colorado Springs. Each 2021 honoree also will receive a complimentary registration to the EBC. For more information visit woodworkingnetwork.com/40under40 or email Karen Koenig at [email protected].
Have something to say? Share your thoughts with us in the comments below.