Sara Armbruster takes the reins at Steelcase
October 5, 2021 | 1:21 pm CDT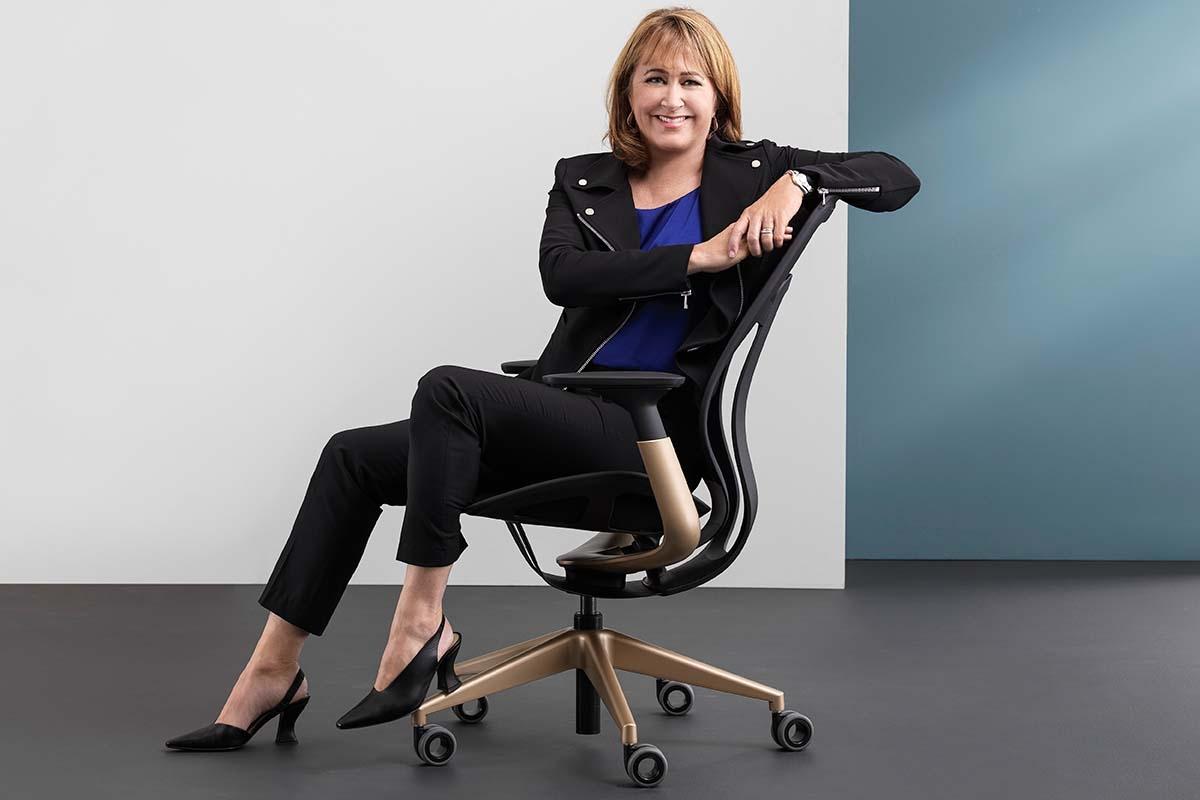 Sara Armbruster has taken charge as the new president and CEO of Steelcase, which is number two on the FDMC 300 list of largest woodworking manufacturing companies. 

Armbruster, 50, replaces Jim Keane, who announced last April he would be stepping down from top leadership in the company. Keane is expected to take on a new role as vice president of the company's board of directors until his planned retirement in 2022.

A Steelcase employee since 2007, Armbruster was most recently executive vice president in charge of strategy, research and digital transformation since February 2018. She led the company's global COVID-19 crisis response team.

"I am honored to guide Steelcase into this next chapter," Armbruster said in a statement. "Organizations are exploring the new ways work is happening, and we're at the center of those discussions. We believe the office continues to be critical to culture and innovation — and we believe better is possible. We're delighted to help our customers improve their experience with work no matter where, or how, that happens."

In the last FDMC 300 report, Steelcase, which is based in Grand Rapids, Michigan, was reported to have annual sales of $3.724 billion (based on 2020 figures). The company has 21 manufacturing plants spread across Michigan, Georgia, Pennsylvania, Oklahoma, California, and Tijuana, Mexico. It employs 10,700 people and primary products include seating, lighting, storage, furniture systems, interior architectural products, technology products and related products and services.

Although Steelcase currently faces supply chain challenges that affect profitability, Keane was optimistic about his successor and the future of the company.

"I have never been more excited about the future of Steelcase," said Keane. "Still, after 25 years, it's the right time for me to move forward, and with the crisis ending, the recovery taking shape, and a number of innovative new products ready to go, it will be the perfect time for the company to welcome a new CEO."

"I'm delighted Sara has been chosen by the Board as our next CEO," said Keane. "All along, I've relied on Sara as my partner in developing strategy, and more recently I turned to her to lead us through crises. She is a well-respected people leader with a deep commitment to the values that make Steelcase a great place to work."

Armbruster will be the company's 10th CEO in its 109-year history.
 
Have something to say? Share your thoughts with us in the comments below.