Rainforest being burned for farming at faster pace
February 26, 2017 | 7:11 pm CST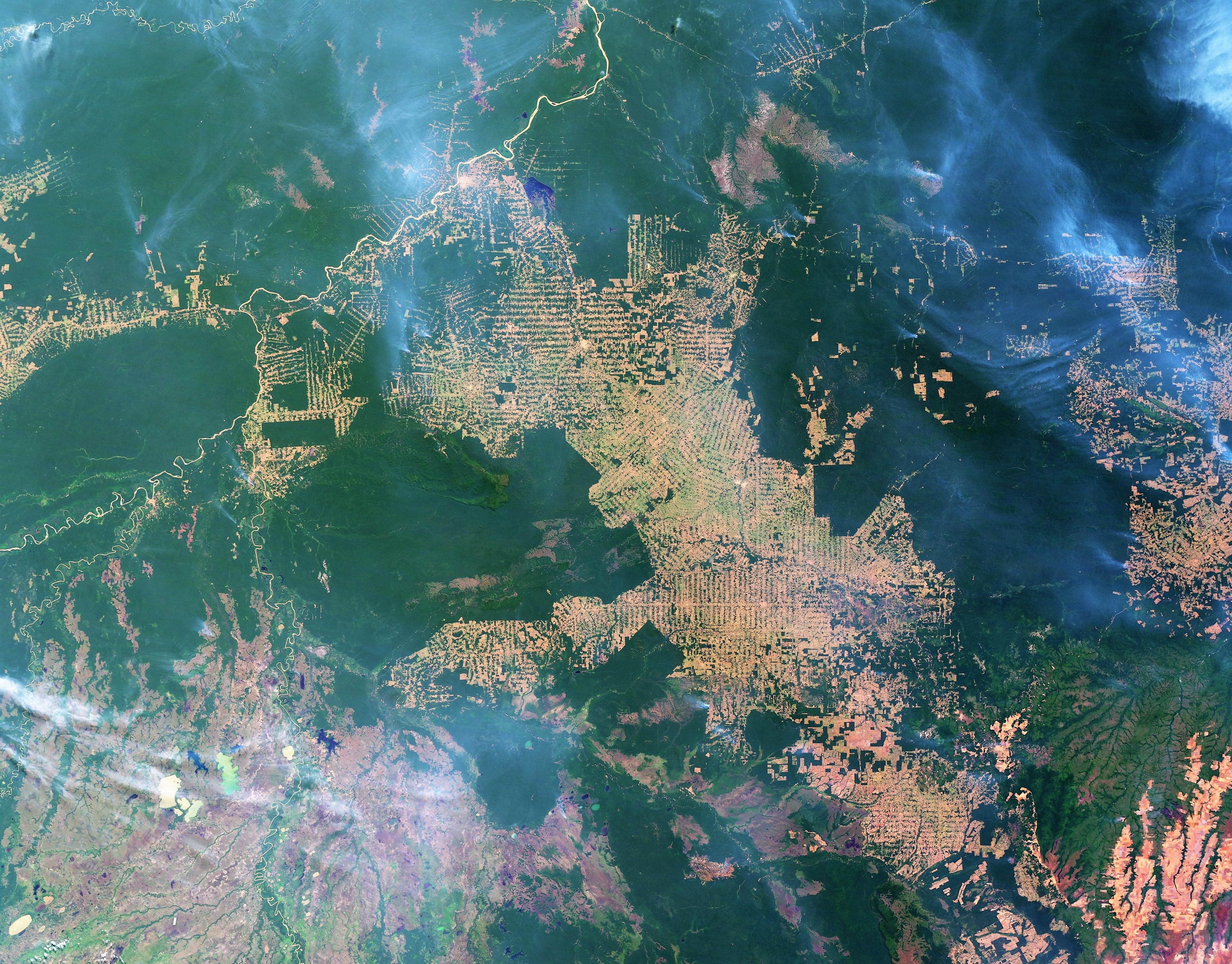 Photo By Wikimedia Commons
WASHINGTON, D.C. - Satellite data shows a rise in deforestation in Brazilian and Bolivian rainforests, according to Mighty Earth, and environmental watchdog based in Washington, D.C.
The land is converted to soy bean farming, mostly used to feed cattle for the fast food hamburger industry, the group says, with agribusiness firms Cargill and Bunge the largest buyers of the farm products. 
Mighty Earth, whose study was reported upon today by the New York Times, says satellite analysis and field research found evidence of massive destruction of rainforests and other ecosystems in Latin America by Cargill and Bunge, both of which provide food products to Burger King through its suppliers. Cargill also operates a joint venture with Burger King. The group says this year millions of hectares of land in Latin America will be destroyed unnecessarily. Across Brazil, Bolivia, Paraguay, Argentina, Uruguay and other leading agricultural producers, an average of 4 million hectares of forests are cleared each year, with cattle pasture and soy farms are the largest drivers.
Mighty Earth says it sent a team to Brazil and Bolivia and documented extensive deforestation in areas that Cargill and Bunge operate, in some cases sending drones to fly over forests. It told the New York Times that supply chain mapping information tracking customs, shipment and storage data, and satellite mapping analysis by the Stockholm Environment Institute, traced soybean exports back to producers in the two countries. 
Burger King is the world's second largest hamburger chain and one of the leading sellers of meat in the world – it operates in approximately 100 countries with more than 15,000 restaurants. Competitor McDonald's has adopted a "No Deforestation, No Peat, and No Exploitation" policy to ensure that its suppliers are not destroying forests or harming local communities, Mighty Earth says. 
Have something to say? Share your thoughts with us in the comments below.