Railroad tie maker Koppers invests $23 million in plant; more jobs
August 26, 2020 | 11:57 am CDT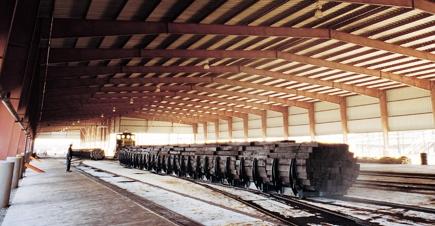 NORTH LITTLE ROCK, Ark. - Koppers, a manufacturer of pressure-treated wood products used in railroads, utility, and residential lumber applications, will invest at least $23 million at its 157-acre plant in North Little Rock, Arkansas. It will also add more employees.
The investment will allow Koppers to modernize the plant, at which around 1.5 million railroad ties are manufactured every year. Around 80 employees work at the facility. Switch ties, road crossings, and framed bridge timbers are also produced there.
"When Koppers had the opportunity to invest in the future, we chose the dedicated workforce and exceptional community of North Little Rock," said Chris Martin, plant manager of Koppers North Little Rock. "This is a place where people work hard, and we support each other."
Koppers saw sales of $436.6 million for the quarter ending June 30.
The company makes a wide range of products, including treated wood, wood treatment chemicals, and carbon compounds. Its products are used primarily in the railroad, utility, residential lumber, agriculture, and construction industries. It employs around 2,100 workers worldwide.
Have something to say? Share your thoughts with us in the comments below.