Koppers wood products acquires Cox Industrial for $200 million in cash
April 12, 2018 | 12:13 pm CDT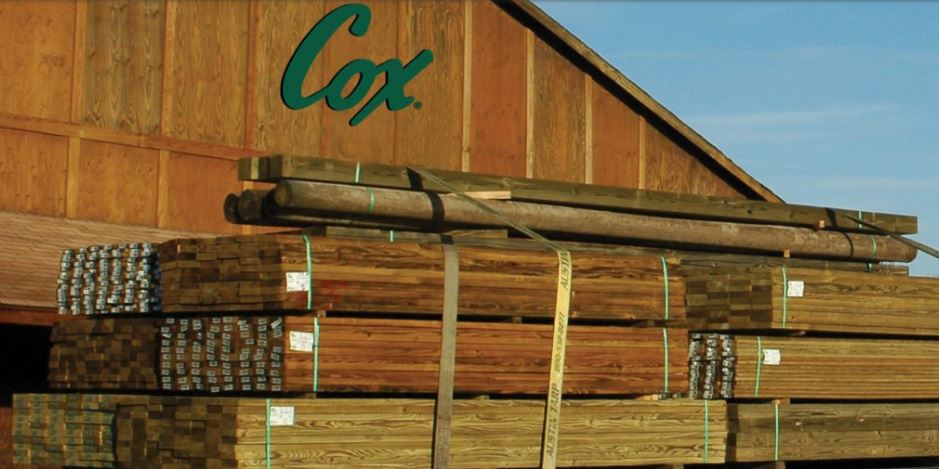 PITTSBURGH - Koppers Holdings Inc. (NYSE: KOP), a manufacturer and supplier of treated wood products, wood treatment chemicals, and carbon compounds, has acquired the industrial division of Cox Industries, a leading producer of wood utility poles and other wood products - expanding Koppers' product lineup and cementing it as a leader in specialty wood products. Koppers acquired Cox for around $200 million in cash.
"We are thrilled to return to the U.S. utility pole market with a significantly larger presence than when we exited the business in January 2015," said Koppers President and CEO Leroy Ball. "While we were working hard during the past several years to restructure our operations and reduce our balance sheet leverage, Cox Industrial grew to become the largest supplier of utility poles in the eastern U.S.  The opportunity to re-enter this market with the scale to better compete, along with gaining a growth-focused management team, was attractive and compelling."
"We know Koppers well, having enjoyed a strong relationship with the management team over the years, and we share a  commitment to providing innovative products and strong customer service to our served markets," said Cox President and CEO R. Michael Johnson.
Cox Industrial is one of a few industry players that competes on a national level due to its capacity, scale and breadth of treatment options. The company runs eight manufacturing locations, three dedicated peeling facilities, and 19 reload yards. 
Under the terms of the transaction, Cox Industrial will be renamed as the Utility and Industrial Products unit of Koppers.
Koppers is financing the acquisition through existing bank debt, and expects to enter into a new secured term loan facility, added to the company's existing $600 million revolving credit facility, immediately after the closing of the transaction.  The new secured term loan facility will include a secured term loan of $100 million with a quarterly amortization of $2.5 million and a five-year maturity.  The initial average borrowing rates under the new facilities are expected to be approximately five percent.
Including the Utility and Industrial Products unit, Koppers now expects that 2018 sales will be approximately $1.9 billion, with adjusted earnings before interest, taxes, depreciation and amortization (EBITDA) estimated at $240 million.  The revised guidance represents an increase to the prior estimate of $1.7 billion in sales and $210 million in adjusted EBITDA. 
Have something to say? Share your thoughts with us in the comments below.