MJB Wood Group opens 200,000-sq.-ft. facility in Alabama
March 8, 2023 | 12:18 pm CST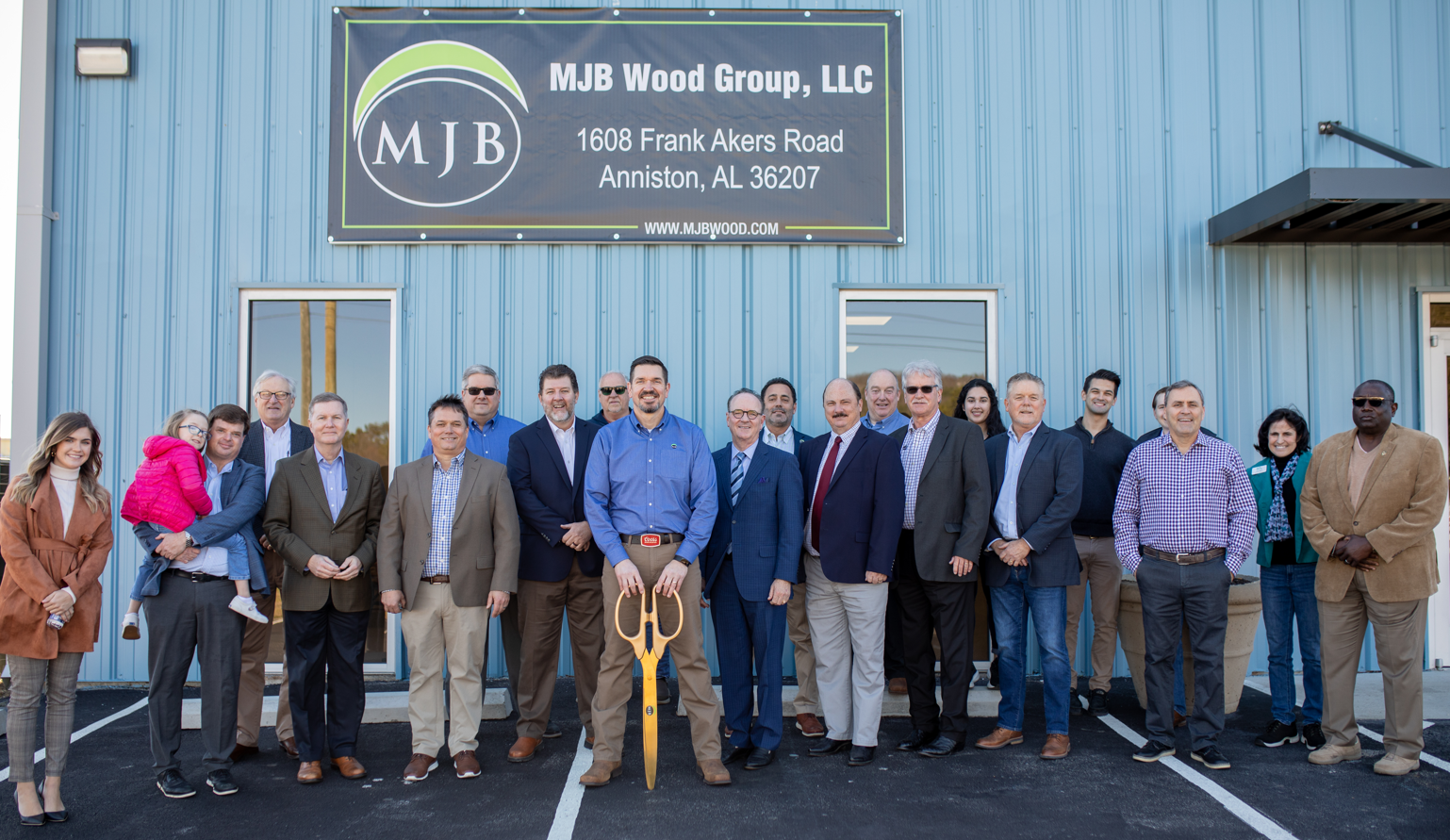 ANNISTON, Ala. – MJB Wood Group LLC, a manufacturer and distributor of industrial wood products, has opened its new 200,000-square-foot facility in Anniston, Alabama.
The facility, located at 1608 Frank Akers Road, will be used for manufacturing and warehousing, expanding MJB's capacity to provide the best service possible for their customers. The location of the new facility, with convenient access to ports and major transportation hubs, will enable MJB to meet the needs of businesses in the Southeast US even more efficiently.
The grand opening ceremony was attended by:
• Jack Draper – Mayor of Anniston
• Larry Deason – Chairman of the Board, Calhoun County Economic Development Council
• John Blue – Member of the Board, Calhoun County Economic Development Council
• Don Hopper – Executive Director, Calhoun County Economic Development Council
• MJB Wood Group Employees
"Our newest facility in Anniston, Alabama completes almost one million square feet of MJB capacity added in the last 6 months as we expand our capabilities and resources to best serve our customers. The Anniston operation provides reliable and timely service across the Southeastern US for both domestic and imported wood products. From warehouse cross-docking to panel processing and customer-ready goods, MJB's new facility in Anniston further supports the growing needs of our diverse customer base," said Scott Griggs, President and CEO of MJB Wood Group.
MJB Wood Group, a Coors family-owned company, is a market leading manufacturer, distributor, and supply chain solutions provider of wood products, panels, and components. MJB utilizes its manufacturing and distribution facilities across the US and Mexico to serve the Cabinets, Doors, Fixtures, Furniture, Millwork, Recreational Vehicle, Transportation, and other industries.
Have something to say? Share your thoughts with us in the comments below.