VIDEO: New saw may mean new business
February 21, 2023 | 11:52 am CST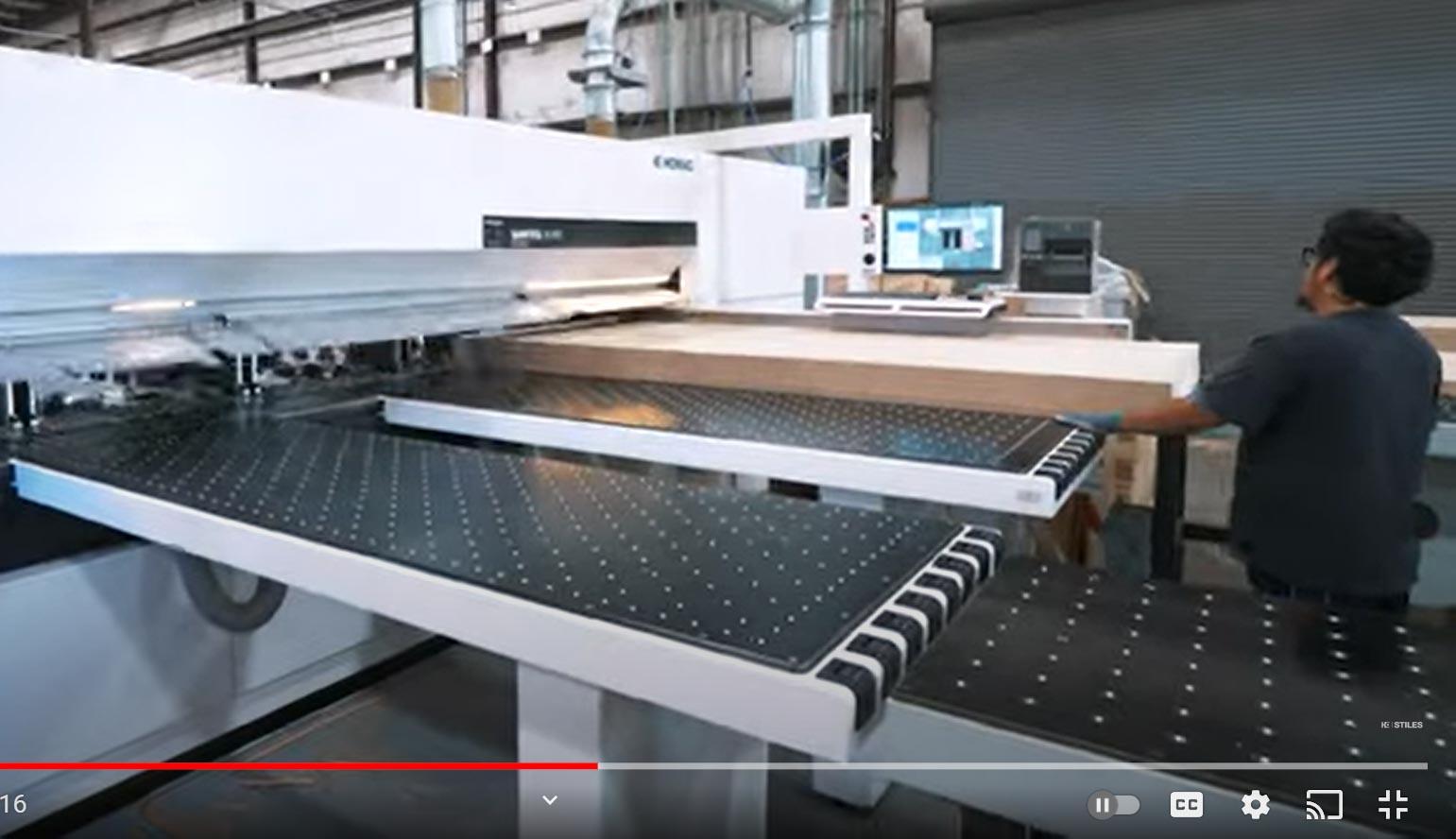 In this video, Scott Griggs, president and CEO of MJB Wood Group, shared that the recently purchased Homag Sawteq B-500 CNC saw from Stiles Machinery has out-paced the company's expectations and requirements, and has given them the capability to take on new business.
MJB Wood Group is a provider of global supply chain solutions for wood products. The company's portfolio of product offerings includes cabinets, doors, millwork, furniture and fixtures, and RV and utility vehicles. Other services offered by the company include manufacturing, vendor-managed inventory, and global sales and sourcing.
The Homag Sawteq B-500 CNC B-500 panel saw is an innovative, robust high-performance saw for mass producers. The high saw blade projection of 150 mm, or even 170 mm, ensures tremendous panel-cutting performance.
"MJB is a unique company," said Griggs. "We impact the lives of every American every day, and no one's ever heard of us. How do we do that? If you have a front door to your home. If you have a recliner in your home. If you have a kitchen cabinet. If your kid rides to school on a bus. We put the products in those and so many other products that impact people's lives every day."
The Sawteq B-500 saw was purchased as a commitment to a key customer. "It was a commitment we made to that customer that we [were] going to invest in [their] business," he said. "We don't take that purchase lightly and (the saw) has actually outpaced our expectations, so we're looking for new business to put on that saw."
Have something to say? Share your thoughts with us in the comments below.