Kronospan Enters U.S. Flooring, Acquiring Clarion Board and Laminate
December 18, 2015 | 8:30 am CST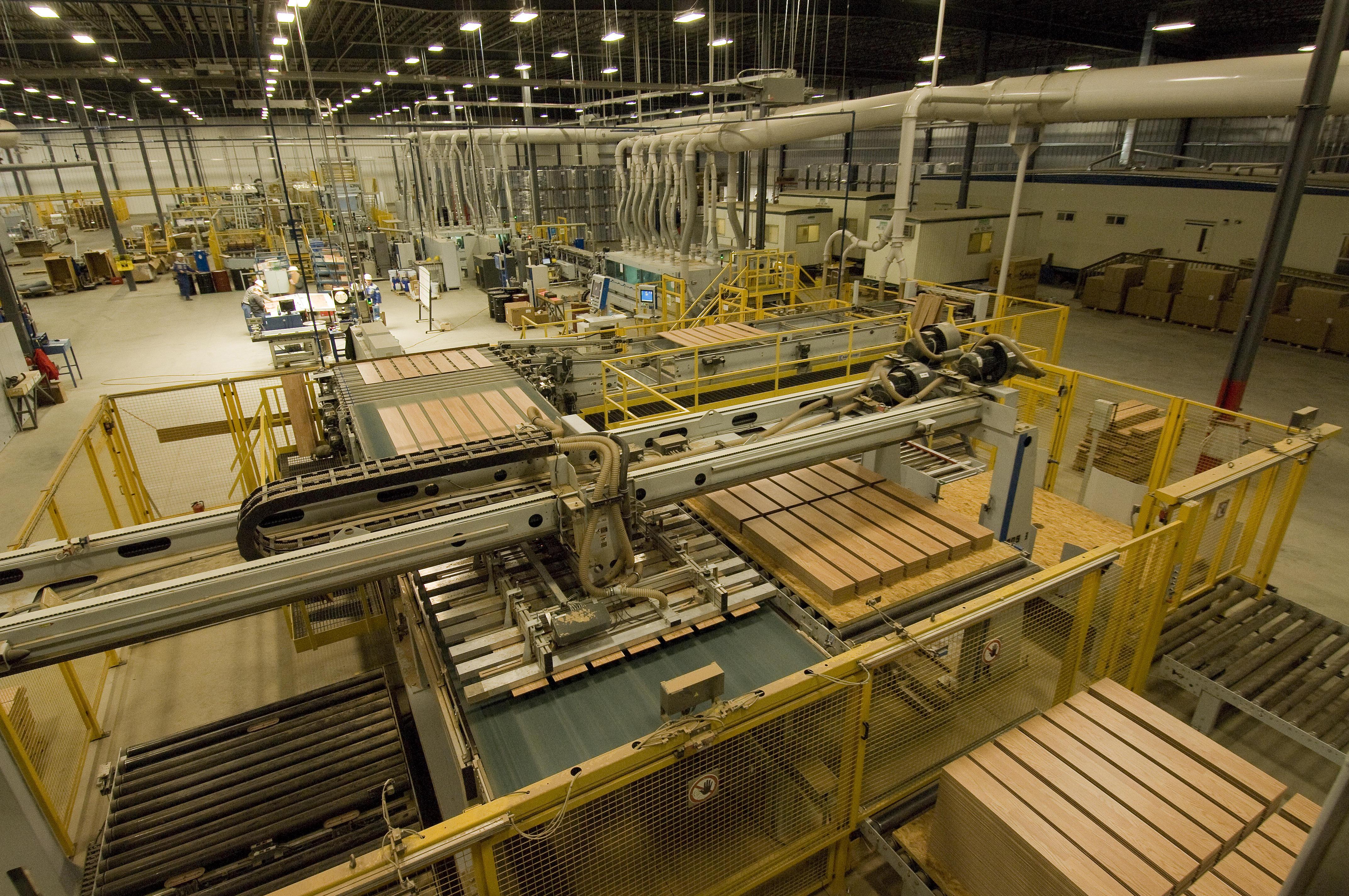 Photo By Clarion Industries
EASTABOGA, AL - Laminate flooring and panel producer Kronospan has entered the U.S. flooring market, acquiring Clarion Boards Inc. and Clarion Laminates LLC. The Shippenville, PA-based Clarion Industries says it is the only fully integrated laminate flooring operation in North America, manufacturing  MDF and high-density fiberboard panels as well as laminate flooring at the same site.
Kronospan, based in Austria, said the acquisition is "a strategic first step into the North American laminate flooring market" and will complement the flooring products produced at its European facilities.
---
Clarion Laminates has an annual flooring capacity of 240 million square feet, according to the company's website. Clarion Boards has an annual production capacity of 140,000 MCF, with one MCF equal to 1,000 square feet at 3/4-inch thickness.
Kronospan already operates a facility in Alabama that manufactures MDF and HDF for manunfacturers of laminate flooring, furniture, store fixtures, mouldings, doors and other architectural applications.

Terms of the acquisition, announced Dec. 17, were not released. Kronospan said Clarion's companies will continue to be managed by their current boards and management.
 
Have something to say? Share your thoughts with us in the comments below.