Koppers named one of America's most responsible companies
December 13, 2021 | 1:57 pm CST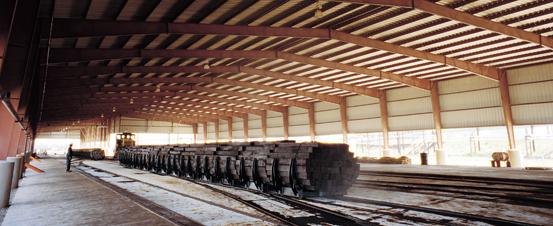 PITTSBURGH – Koppers Holdings Inc., an integrated global provider of treated wood products, wood processing chemicals, and carbon compounds, was named one of the most responsible companies in the United States in 2022 by Newsweek magazine. 
This is the second consecutive year that Koppers has made the list from a pool of 2,000 largest US-based public companies based on revenue.
"Guided by our purpose, 'Protect important things and protect the future,' we recognize that our success depends on our ability to earn the trust of society by consistently improving the way we operate," said Leroy ball, president and CEO.
Leslie Hyde, chief sustainability officer for Koppers said that the company's "sustainability strategy is built around pillars of people, planets, and performance, driving long-term decision-making as we strive to make positive changes in Koppers and our world."
Newsweek In partnership with Statista has created a list using a four-step review process that includes surveys based on publicly available key performance indicators and independent surveys among US citizens. The 2022 list has identified the top 500 most responsible companies in the United States from 14 industries.
Have something to say? Share your thoughts with us in the comments below.