Flexible hardwood helps Modulus win Curvy Design Contest
September 5, 2018 | 2:38 pm CDT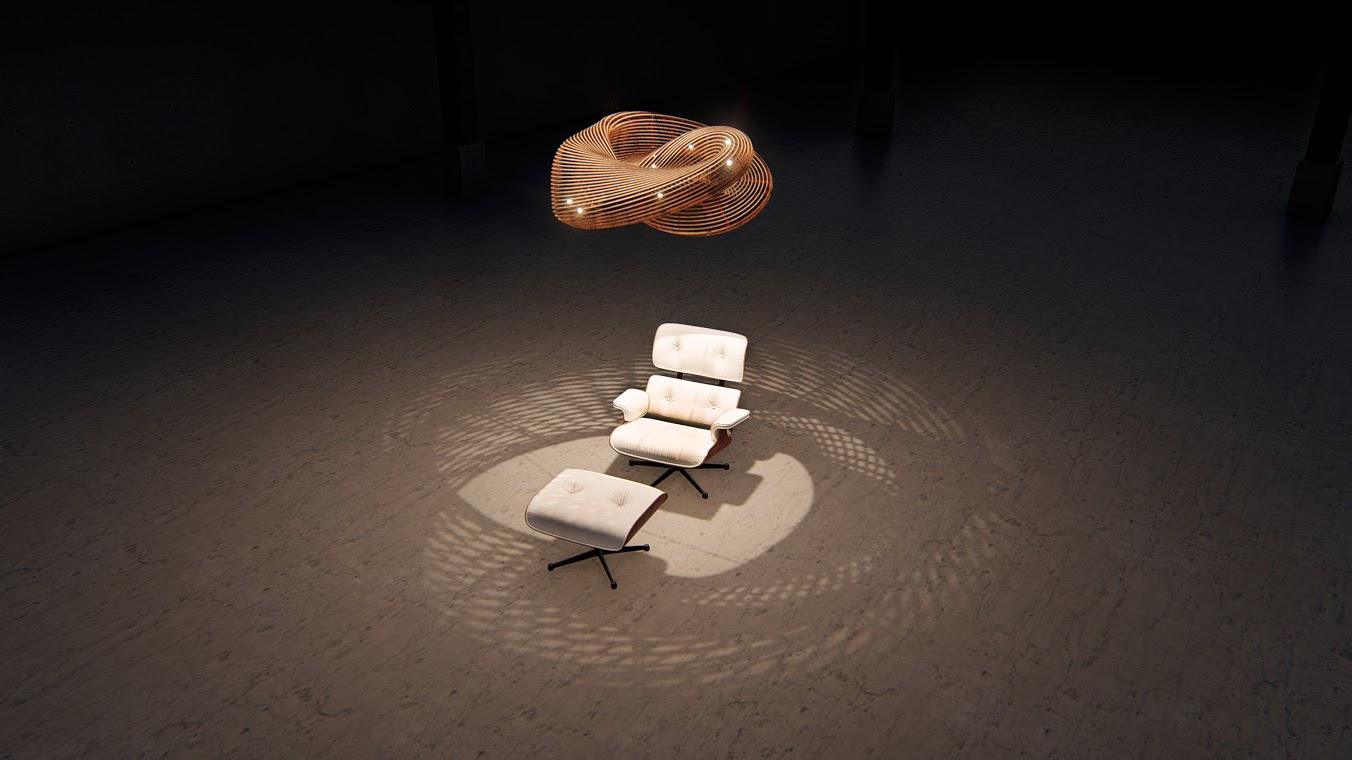 SANTA CRUZ, Calif. -- Elements Manufacturing announced Modulus Architects of San Jose, California, was the winner of the Curvy Design Contest with their submission of the Mobius Infinity Lamp.
Earlier this year, architectural firms were challenged to submit designs of Pure Timber flexible hardwood. The winner was to receive a fully-constructed version of their winning design, built by sponsor Elements Manufacturing, an architectural millwork firm in Santa Cruz.
The flexible hardwood material will be provided by contest co-sponsor Pure Timber, a hardwood supplier in Gig Harbor, Washington, that has developed the proprietary Extreme Wood Bending process.
The lamp's form is derived from a single cross-section rotated about a central axis while simultaneously revolving around a full circle.  
In announcing the winner, Elements vice president, Alan Stormes said, "We want to congratulate Modulus for an amazing design. The Mobius Infinity Lamp elegantly combines the functionality and aesthetic properties of this exciting new wood bending technology."
Elements will build and deliver the winning Mobius Infinity Lamp to Modulus in October. See www.elementsmfg.com
Pure Timber produces bendable hardwood and bentwood products and fabrications using a proprietary Extreme Wood Bending process with thick, solid hardwoods.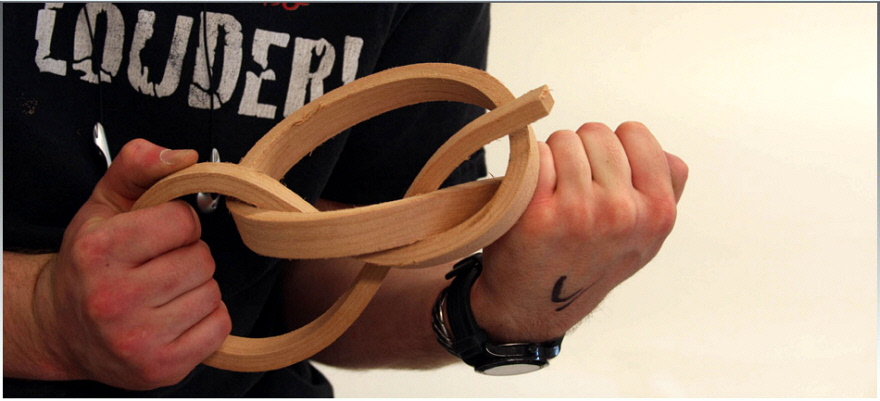 We've written about their Cold-Bend Hardwood, which is actual hardwood that has been subjected to carefully controlled, but intense longitudinal thermo-mechanical compression. It has been engineered to be extremely flexible, so long as it is moist. Once cold-bent by hand - or with jigs, clamps and fixtures - Cold-Bend is dried to fix the shape.
Have something to say? Share your thoughts with us in the comments below.