Bassett Furniture to expand upholstery manufacturing capacity
March 11, 2021 | 4:25 pm CST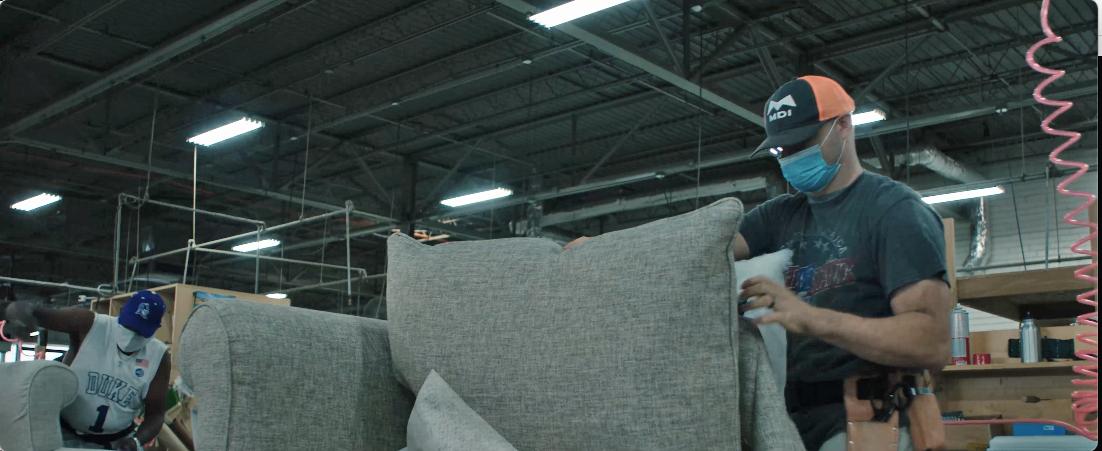 Photo By BassettFurniture.com
BASSETT, Va. – Bassett Furniture Industries announced it is in lease negotiations for a 123,000-square-foot manufacturing facility in Newton, North Carolina to increase its upholstery manufacturing capacity.
The residential furniture manufacturer, ranked 40 on the FDMC 300 list of top North American wood products producers, said it hopes to finalize a lease by the end of March with manufacturing to commence by June. "We are excited at the prospect of adding this additional location so close to our existing upholstery manufacturing platform," said Rob Spilman, chairman and CEO. "If negotiations are successful, this will provide us with additional capacity to begin to reduce the above backlog to a more manageable level."
The company also has a manufacturing facility in Martinsville, Virginia.
Earlier this week, Bassett announced the wholesale shipping backlog was $67.5 million - a 362% increase over the backlog reported Feb. 29, 2020, and a 23% increase over the backlog at Nov. 28, 2020.
Wholesale orders for the quarter ended Feb. 27, 2021, were $83.0 million a 44% increase over the prior-year period.
Headquartered in Bassett, Virginia, Bassett Furniture Industries, Inc. (NASDAQ:BSET) manufactures and markets high-quality home furnishings. It currently has 97 company- and licensee-owned stores, plus serves more than 700 retail home furnishings accounts across the United States and internationally.
Have something to say? Share your thoughts with us in the comments below.