FDMC 300 companies respond to change in markets
March 8, 2021 | 1:31 pm CST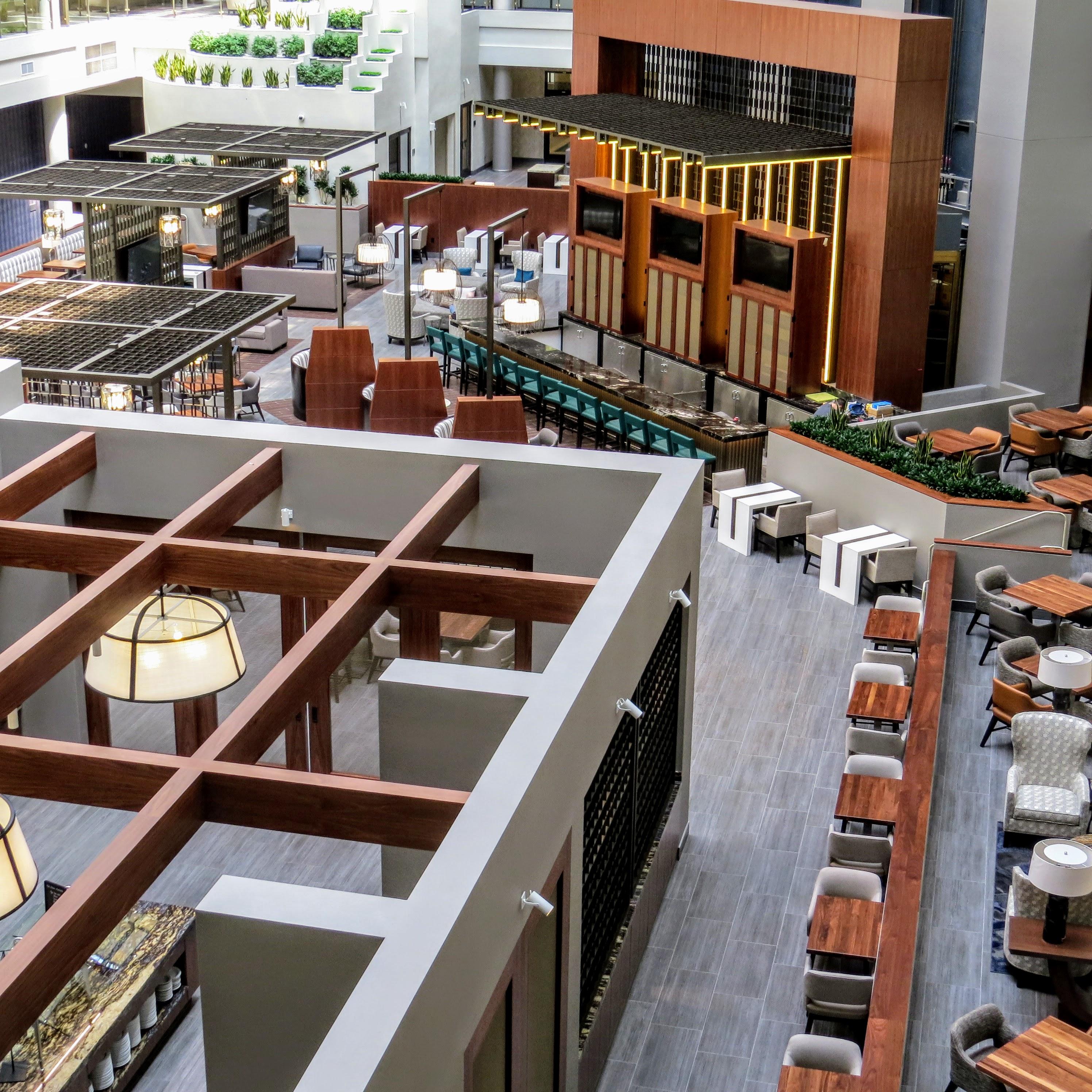 Photo By USA Millwork
There were plenty of challenges for the FDMC 300 group of companies in 2020. The ongoing pandemic, mandated plant closures, job losses and shuttered retail stores all contributed to a sense of uncertainty.
But there were relatively few changes in the makeup of this group of 300 companies. There were some major consolidations that were completed in the past year, but our editors identified only three companies that closed in that time.
In 2020, sales for the FDMC 300 group of companies reached $57.883 billion, actually a slight gain of 1.25 percent over the previous year.
It was not a good year for store fixture and retail display manufacturers as many retail stores closed for weeks or months during the pandemic. Some have closed permanently. Makers of residential furniture also suffered as retail furniture stores were shuttered, but many reported a strong rebound in sales in the second half of the year. Manufacturers in other markets such as cabinets and millwork reported sales gains during the year.
A year ago, in 2019, sales for the FDMC 300 group of companies grew 4.5 percent, to reach $57.171 billion.
There were 10 companies listed last year that are not included in the current FDMC 300, along with other companies added and a few name changes. In 2020, we identified only three companies in the group of 300 that went out of business.
--Fleetwood Fixtures, a maker of store fixtures, had filed for Chapter 11 bankruptcy in November 2019, citing recent trade tariffs and a slow retail fixtures market at that time. The Leesport, Pennsylvania, company had hoped to reorganize in 2020, but the coronavirus pandemic, lack of orders and related retail shutdowns prevented that. The company closed and planned to liquidate assets, including its Colorado subsidiary, High Country Millwork.
--Pinehurst in Orangeville, Ontario, reportedly filed bankruptcy early in 2020. The maker of store fixtures and architectural millwork closed its operation, and the building was reportedly for sale.
--Buffelen Woodworking, a longtime door manufacturer in Tacoma, Washington, reportedly closed. An equipment auction was held in October. The company made precision, hand-finished doors, and had operated at the same site in Tacoma since 1913, supplying doors to distributors and builders in the U.S., Canada and Japan.
--David Edward was bought by Kimball in late 2018 and was listed as a separate company in the FDMC 300 for 2019. This year, it is included in Kimball's information. The former David Edward manufacturing facility in Pennsylvania was closed in early 2020.
--Southern Furniture Co. had been purchased by China-based Samson Holding in late 2019. The 96-year-old custom furniture manufacturer was to be assimilated into Samson's Universal Furniture division. Samson also owns Legacy Classic Furniture, Lacquer Craft Hospitality, and Grand Manor Furniture.
--USA Millwork acquired Mission Bell, an architectural millwork manufacturer in California. Mission Bell is known for high profile work for tech companies, hospitals and universities. The acquisition brings the number of USA Millwork locations to five with a combined manufacturing footprint of nearly 400,000 square feet. The USA Millwork portfolio also includes Cabinets by Design in Georgia, Freelance Millwork in Colorado, IBS Millwork in Virginia, and O'Keefe Millwork in Wisconsin. Mission Bell was listed in the FDMC a year ago. USA Millwork is included for 2020.
--Masco's cabinet operation, one of the largest FDMC 300 companies for many years, is now part of ACProducts. Masco's divisions included KraftMaid Cabinetry, Merillat Industries and Quality Cabinets. Masco operated eight domestic manufacturing plants in Ohio, New Mexico, Virginia, Pennsylvania, Kentucky and Texas.
--Bush Industries in New York is now listed as Bestar-Bush after its purchase by the Canadian company Bestar. United Furniture in Mississippi is now listed as Lane Home Furnishings.
Several companies previously listed were not included in 2020 because they had sales just below the 300th company on the list. These companies are still in operation and may be included in future years. The full list of 300 companies is also online.
Pollmeier is sponsor of the FDMC 300.
USA Millwork
COVID corporate comments
Here is a sampling of views of the market made in 2020:
-- We have been able to continue to pivot to take advantage of the rapid shift to work from home while simultaneously benefiting from the investments consumers are making in their residences as furnishings continue to move up the discretionary ladder as we all spend more time at home. –Knoll
-- (We) saw increased demand for home furnishing products as consumers spend more time in the home and are shifting spending from travel and entertainment to home products. –Flexsteel
-- We minimized customer disruption by reconfiguring parts of our supply chain. We focused our scaled-back production on healthcare customers and others supporting critical infrastructure. – Steelcase
-- Due to state and local regulations, virtually all the brick and mortar stores of our retail partners were closed for varying periods of time, which greatly depressed sales demand. At the same time, we saw a healthy increase in our e-commerce sales. – Flexsteel
-- Our sober assessment is that we are looking at a BIFMA market post-COVID that is approximately 20 percent smaller than pre-pandemic conditions as companies make do with fewer workers and work from home settles in as a more permanent piece of the workplace pie. –Knoll
Fleetwood Fixtures
Many cabinet changes so far in 2021
If the first weeks of 2021 are any indication, this year will be one of consolidations in the cabinet industry.
Dura Supreme announced the acquisition in early January of Bertch Cabinet Mfg. as part of the company's expansion in the semi-custom cabinetry market. Bertch is ranked as one of the largest cabinet companies in North America in the FDMC 300, and is a fully integrated manufacturer based in Waterloo, Iowa, with plants in Waterloo, Oelwein and Jesup, Iowa.
A week later, Superior Cabinets, a kitchen cabinet manufacturer in Saskatoon, Saskatchewan, announced an agreement to acquire R.D. Henry & Co., a large cabinetry producer based in Wichita, Kansas. R.D. Henry, a maker of custom and semi-custom furniture-grade cabinetry, will continue to operate as a separate entity, as a subsidiary of Superior Cabinets. Both are FDMC 300 companies.
One day after that, Pfingsten announced that its portfolio company, Kith Kitchens, LLC, Haleyville, Alabama, acquired Mouser Custom Cabinetry LLC. Mouser manufactures framed and frameless cabinets in a variety of wood species, finishes and door styles. Both Mouser and Kith are FDMC 300 companies.
The FDMC 300 is a group of the 300 largest cabinet, furniture, millwork, store fixture, office/contract and component producers in North America. This annual summary of wood manufacturing firms' sales performance is published annually by FDMC magazine.
Have something to say? Share your thoughts with us in the comments below.