March 7, 2023 | 12:31 pm CST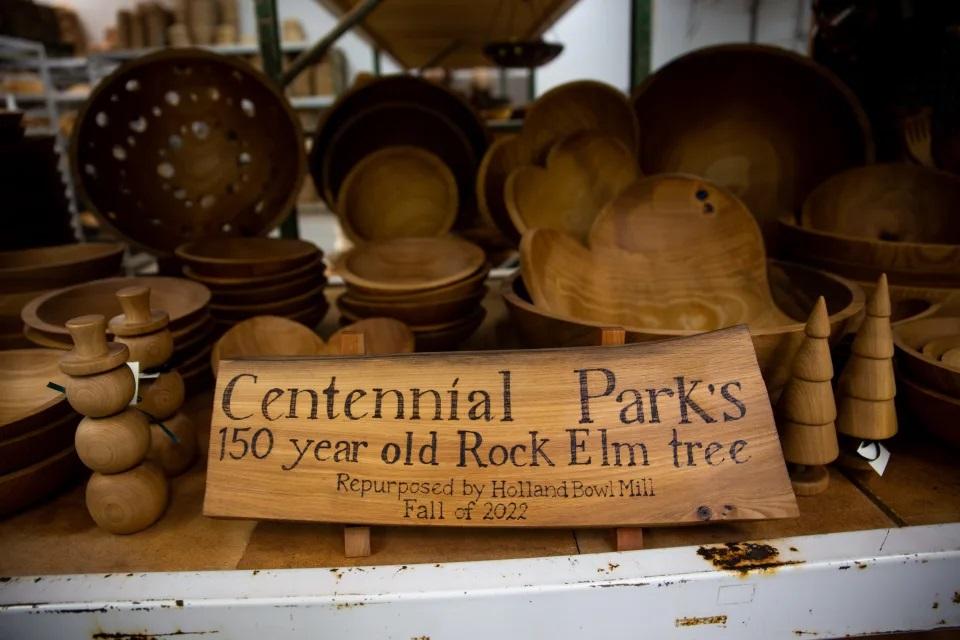 Holland, Michigan, has been a woodworking community for more than a century, going back to at least the mid-1800s, and sharing much of that history was the Rock Elm tree that spent its last years in the city's popular Centennial Park.
When it was time to take down the 150-year-old elm tree, the city's parks and recreation department began thinking of new and creative ways to use the wood.
Deputy Parks Director Jamie Scott suggested a partnership with the Holland Bowl Mill, a company with roots back nearly a century.
According to the Holland Sentinel newspaper, Kory Gier and the team at Holland Bowl Mill created 150 handmade bowls, each engraved with a unique number and label. The bowls range in diameter from six inches to 17 inches and are now available for sale at 120 James St. in Holland and at The Seasoned Home on Eighth Street.
Gier told the newspaper that when the parks department reached out to ask if they could use it, "we said, 'Yes, absolutely. That would be incredible.'"
Gier said the city dropped off two eight-foot pieces of the tree. When it arrived, it was slightly drier than the mill wanted. After rehydrating the logs, they began the process of trimming them down.
Gier said partnering with the city on the project made perfect sense for the business, which operates as a zero-waste facility. The company uses every inch of the wood, creating bowls of different sizes, utensils, wooden snowmen, Michigan-shaped bowls, charcuterie boards, and other items.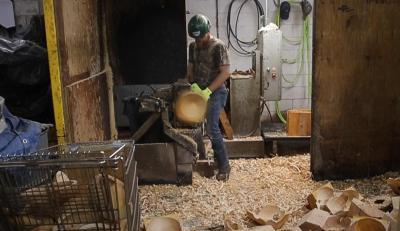 Wood that can't be used is sold as firewood — and even the wood shavings are saved and sent to local farmers.
Mark Armstrong has worked at the Holland Bowl Mill for nine years and is now a production manager at the facility. Armstrong worked directly with the Rock Elm, ensuring none of it went to waste.
"When you hear the story behind it and how it's become part of the city of Holland, we immediately thought about how many bowls and other things we could get out of it," Armstrong said. "We enjoy seeing what we can get out of projects like this and everybody was able to get involved on this one." 
Have something to say? Share your thoughts with us in the comments below.