American cabinet coalition files antidumping petition against Chinese imports
March 6, 2019 | 11:59 am CST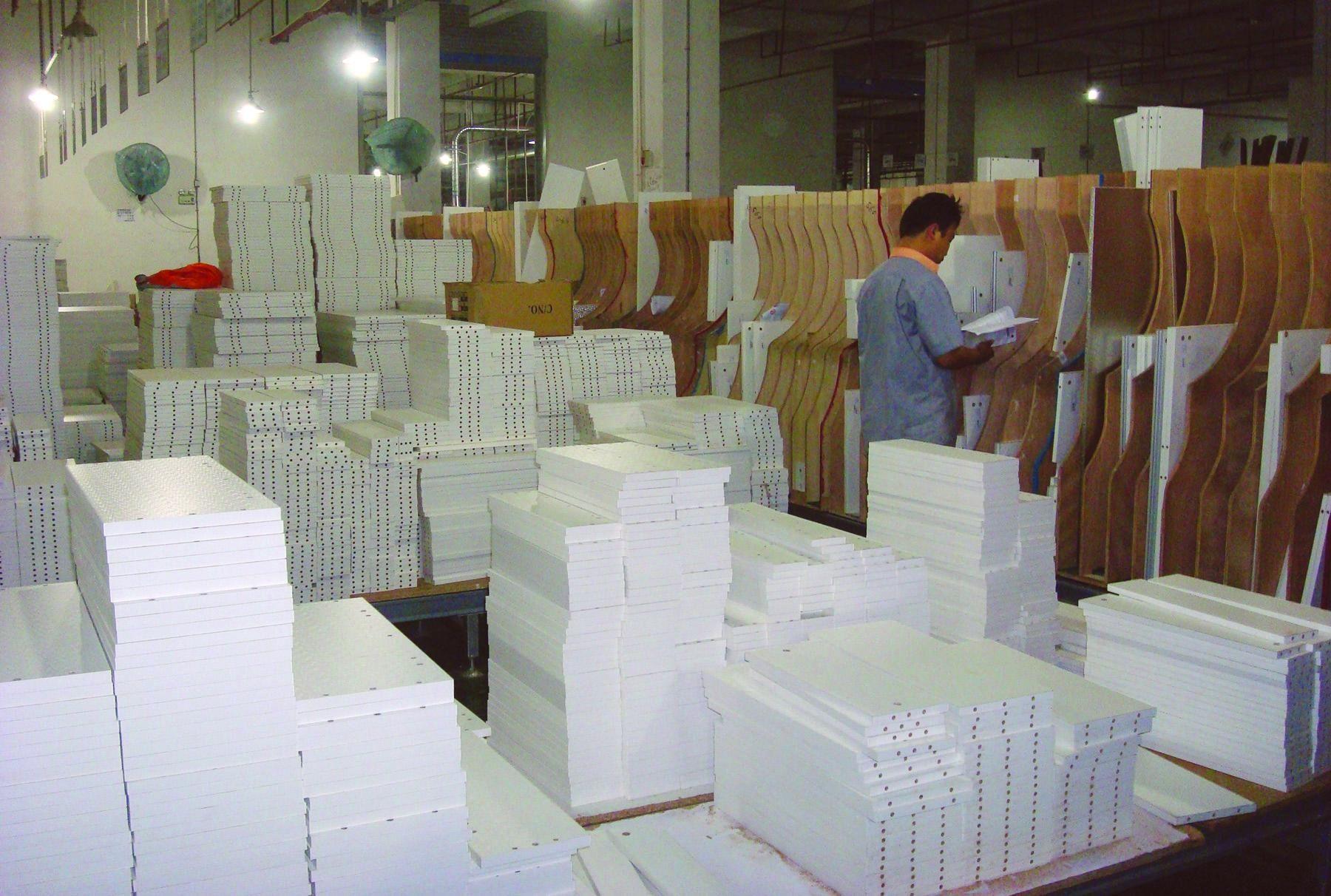 WASHINGTON - The American Kitchen Cabinet Alliance has filed an antidumping petition against China, claiming the government's "manipulation and unfair trade practices" have led to a more than 75 percent rise in Chinese imports of kitchen and bath cabinetry since 2015, creating a threat to the $9.5 billion American industry.
Papers were filed March 6 with the Department of Commerce and the International Trade Commission by Wiley Rein LLP on behalf of the AKCA. The coalition, made up of more than 25 companies, says it is standing up for more than 250,000 American workers in the cabinetry industry impacted by the low-cost imports.
"China has manipulated global production and captured a large and growing portion of the market, manufacturing dumped and subsidized products, and has taken jobs away from hardworking Americans," said Tim Brightbill, chief counsel for the AKCA and partner at Wiley Rein. "Today's filing at Commerce and the ITC demonstrates an important first step in stopping the surge of dumped and subsidized Chinese cabinet products coming into the United States."
---
The petition alleges dumping margins of more than 200 percent, with Brightbill estimating there are more than 35 government subsidy programs in China that  benefit the country's cabinet industry.  Both face-frame and frameless cabinetry designed for permanent installation are included in the petition.
"Our cases aim to stand up to China's cheating and level the playing field for American workers and their families, as we fight to protect an iconic American industry," said Stephen Wellborn, director of Product and Research Development at Wellborn Cabinet Inc. "Now is the time to stand up for American kitchen cabinet workers." 
Notice of the petition comes roughly two weeks after the Kitchen & Bath Industry Show, where a large number of Chinese-based manufacturers — as well as U.S. assemblers of Chinese branded cabinetry — exhibited their wares. Brightbill noted that Chinese cabinetry imports account for more than $2 billion of the U.S. market.
A growing number of Chinese-based manufacturers exhibited at the recent KBIS in Las Vegas.
The cabinet industry is not the only one impacted by Chinese imports. A number of antidumping claims related to the wood industry have been filed against China, including duties assessed on wooden bedroom furniture imports, in place since 2004, and more recently, Chinese imports of multi-layered wood flooring and decorative hardwood plywood; the latter two cases were also handled by the Wiley Rein firm.

"The United States has lost much of its furniture and textile industries, and China is now targeting American kitchen cabinets in the same way," said Mark Trexler, president and CEO of Master WoodCraft Cabinetry, and executive vice president and chief operations officer of ACProducts (ACPI) Inc. "China's illegal trade practices like dumping and subsidies are hurting American workers and consumers, and today's historic filing by the AKCA is the first step in standing up to China."
Antidumping occurs when imported products are sold, i.e., "dumped" into the U.S. market at prices below cost. The duties are assessed by the Department of Commerce and collected by the U.S. Department of Homeland Security's Customs and Border Protection (CBP) in order to protect U.S. businesses and level the playing field for domestic products.
The alliance must now await a preliminary determination by the DOC and ITA.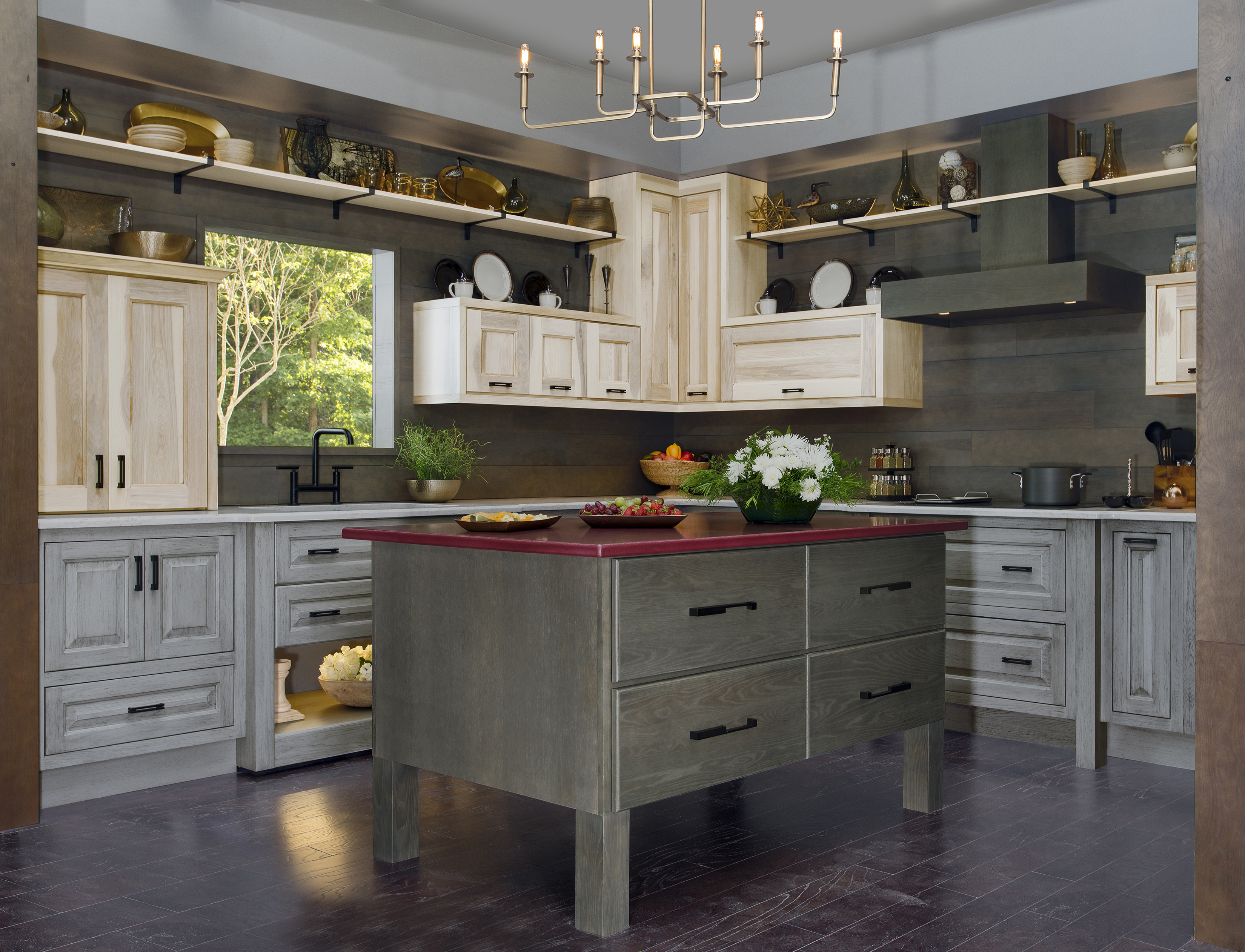 Wellborn Cabinet is among the U.S. manufacturers in the
American Kitchen Cabinet Alliance
petitioning for a level playing field.
Established in 2019, AKCA says it is "standing up for American workers and supporting the actions of those who oppose China's cheating of America's kitchen cabinet industry. We are proud to support one of the largest trade cases in history filed against China at the Department of Commerce and the International Trade Commission (ITC)."
Members of the alliance include: ACProducts, Inc., American Woodmark Corp., Bellmont Cabinet Co., Bertch Cabinet Manufacturing, The Corsi Group, Crystal Cabinet Works, Inc., Dura Supreme Cabinetry, Jim Bishop Cabinets, Inc., Kitchen Kompact, Inc., Koch & Co. Inc., Kountry Wood Products LLC, Lanz Cabinets Inc., Leedo Cabinetry, Marsh Furniture Co., Master WoodCraft Cabinetry LLC, MasterBrand Cabinets Inc., Nation's Cabinetry, Showplace Wood Products, Inc., Smart Cabinetry, Tru Cabinetry, Wellborn Cabinet, Inc., Wellborn Forest Products Inc., Woodland Cabinetry Inc., Woodmont Cabinetry, and W. W. Wood Products Inc.
The YouTube video (below) has been developed by AKCA to support its position.
Have something to say? Share your thoughts with us in the comments below.