U.S. distributor coalition set to fight trade case on RTA cabinetry imports
May 14, 2019 | 1:05 pm CDT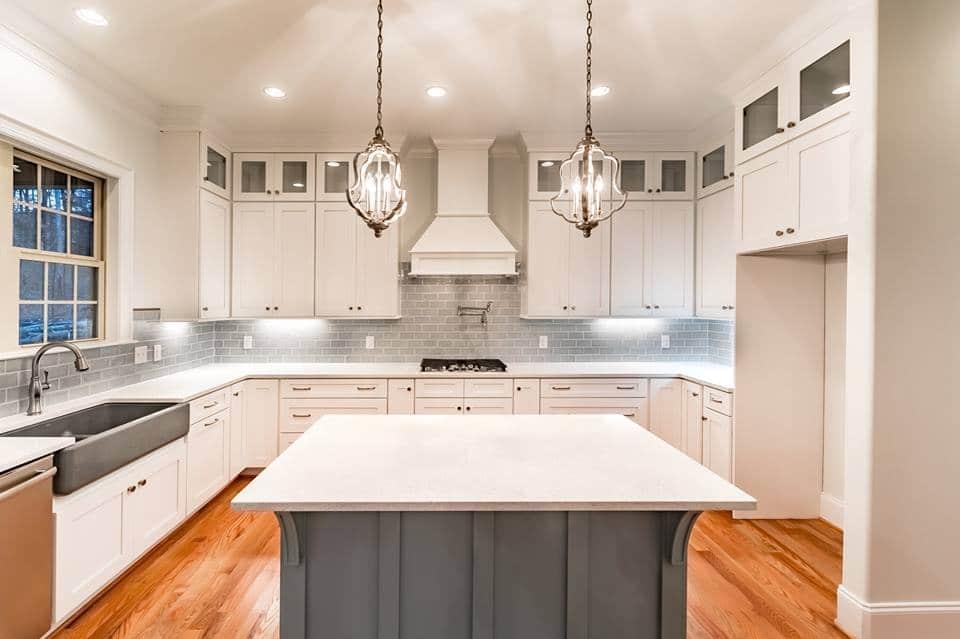 Washington, DC -  A coalition has been launched to fight the recent unfair trade allegations against ready-to-assemble cabinetry imports from China.
The formation of the  American Coalition of Cabinet Distributors (ACCD), a group made up of U.S. distributors, dealers, contractors, installers and importers, was in direct response to the antidumping and countervailing petition filed March 6 by the American Kitchen Cabinet Coalition. The petition alleges the Chinese government's "manipulation and unfair trade practices" have led to a more than 75 percent rise in Chinese imports of kitchen and bath cabinetry since 2015, and created a threat to the $9.5 billion American industry.
According to its website, AmericanCabinetDistributors.org, the small and medium-sized businesses represented by ACCD represent less than 10 percent of the U.S. domestic cabinet industry sales, while employing tens of thousands of American workers. 
"The made-to-order cabinet manufacturers that filed this trade case are seeking to wipe out the RTA market segment by taking advantage of anti-China trade sentiment," said ACCD member Randy Goldstein, CEO of Kitchen Cabinet Distributors in Raleigh, North Carolina.  "For weeks, we have seen these petitioners spread lies about the RTA segment of the industry, a segment that actually complements U.S. production and enhances the overall cabinet market.  Small- and medium-sized businesses throughout the United States that rely on RTA imports have formed this coalition to fight back against the false narrative peddled by the petitioners.  We will make sure that policymakers, elected officials and the public understand the facts of this case and the damage that duties would have on businesses such as remodelers and builders across the country, as well as on American homeowners."
The ACCD claims imposition of the proposed duties could effectively eliminate the RTA option from the U.S. marketplace.  "The imported RTA sector makes up a small portion of the U.S. cabinet market," said Coalition member Missy O'Daniel, president of Web-Don Inc. in Charlotte, North Carolina.  "Domestic producers dominate the market.  Our success has done nothing to impede the growth of the larger U.S. kitchen cabinet industry, which continues to prosper today.  In fact, made-to-order cabinet producers have steadily increased their prices and shipment volumes over the past several years—hardly a sign of industry malaise."
The scope of the petition covers both face-frame and frameless cabinets, made of solid wood and composite panel construction, RTA cabinetry, cabinetry components including doors, drawers, back and end panels, as well as desks, shelves, and tables that are attached to or incorporated in the merchandise. (Click on the link for the DOC fact sheet.) Excluded from the petition are products already covered under the hardwood plywood or wooden bedroom furniture antidumping duty orders, as well as aftermarket accessory items if imported separately from the wooden cabinet or vanity, including: drawer organization inserts or dividers (straight, round or oblong); carved wooden accessories including corbels and rosettes; and non-wooden cabinet hardware components, including metal hinges, brackets, catches, locks, drawer slides, fasteners, handles, and knobs.
Although an April 19 preliminary vote by the ITC determined that "there is a reasonable indication" that American cabinetry manufacturers are being harmed by Chinese imports of wooden cabinets and vanities, the ACCD said it is "encouraged" by the commission's views on the industry. "Although the ITC decided to proceed with the investigation, it found that imports have not had a negative impact on the U.S. cabinet industry's prices.  This finding supports the ACCD's position that any difficulty some members of the U.S. made-to-order cabinet industry are experiencing is tied to home-grown factors, including intra-industry competition, consolidation and failure to adapt to evolving market needs.  Given that import duties would have a significant, harmful impact on workers and businesses across the United States and would hurt American consumers who benefit from access to the broadest array of cabinet choices possible, the Coalition urges the ITC to continue to subject the petitioners' self-serving assertions to the most careful scrutiny," a statement from the group said.
JSI Cabinetry is one of the members of the new American Coalition of Cabinet Distributors
"Our customers come to us for speed, service, reliability and quality," said ACCD member Chris Graff, executive vice president of JSI Cabinetry in Fall River, Massachusetts.   "We provide exceptional quality in a narrow product assortment enabling delivery in days.  The flexibility to order RTA makes for easy, fast and damage-free delivery from our facility to the kitchen, whether it's for a single-family home, apartment or multi-unit complex.  This timeline contrasts with made-to-order manufacturers that can take one or even two months or more to deliver an order.  Some consumers and construction industry clients simply can't wait that long for their kitchen cabinets."
"The Coalition looks forward to presenting the facts of this case and showing the ITC that these petitioning companies have not been injured by imports of RTA cabinets from China," said legal counsel Matthew Nicely, a partner at Hughes Hubbard & Reed.  "The source of any difficulty these companies face is right here in the United States, among their fellow U.S. competitors.  We're not going to allow anti-China trade fever to stand in the way of a sober appraisal of marketplace realities.  We are counting on the ITC to recognize this petition for what it is and issue a negative injury determination during the final investigation that will commence later this year."
Have something to say? Share your thoughts with us in the comments below.