AHFA: Support STURDY; protest CPSC rule
January 31, 2023 | 7:25 am CST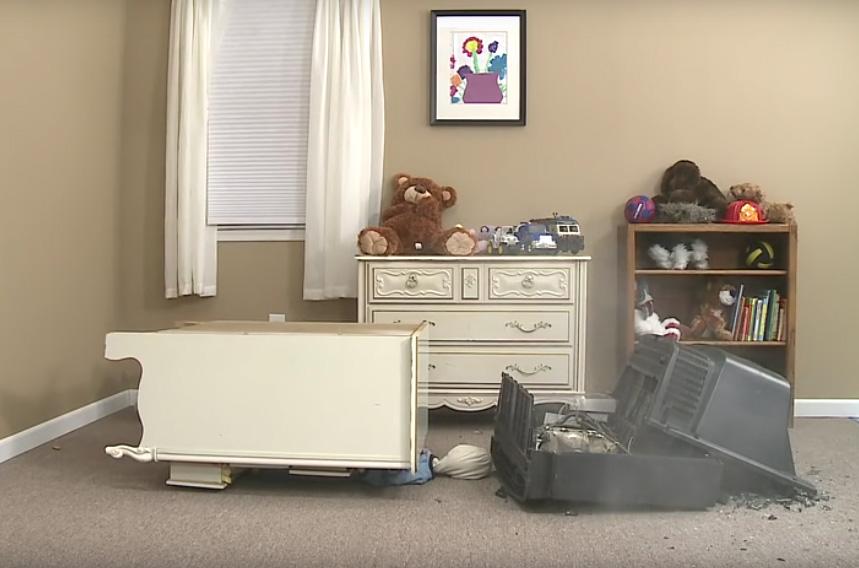 The American Home Furnishings Alliance is encouraging the industry to reach out to elected representatives to help stop the United States Consumer Protection Safety Commission's new tip-over standard for clothing storage units (CSUs).
The AHFA launched a letter campaign that urged legislators to support the STURDY Act. It lso urges them to act to stop the implementation of the new CPSC Safety Standard for Clothing Storage Units. The CPSC standard was published on Nov. 25, 2022, and takes effect on May 24, 2023. Therefore, all CSUs with a manufacture date on or after May 25 must comply with this new mandatory federal standard.
However, the STURDY Act was passed by Congress and signed into law on Dec 29. It requires CPSC to revisit the rule it published In November and to review the updated voluntary standard. 
"The CPSC promulgated a standard so complex and ambiguous as to make it unenforceable," wrote Andy S. Counts, CEO of the AHFA.
The CPSC, he said, failed to perform a true-to-life cost/benefit analysis of the impacts of this new standard thus completely glossing over the fact that "the rule will make new, compliant furniture cost-prohibitive for many consumers."
Finally, he said, the CPSC standard gave the industry 6 months to comply, requiring compliance by May 24, 2023. 
Counts said the AHFA supports a mandatory furniture stability rule to reduce the number of injuries and deaths associated with furniture tipping over and has worked hand-in-hand with parent groups and industry experts to develop a new ASTM stability standard that the recently passed STURDY Act requires CPSC to consider. 
"Despite AHFA's efforts to get the CPSC to voluntarily stay the effective date of its new standard in light of Congress's passage of The STURDY Act, CPSC has refused to do so. This refusal directly undermines the will of the people through their duly elected representatives and inflicts massive costs on the industry and consumers."
Have something to say? Share your thoughts with us in the comments below.