Study: World demand for woodworking machinery to hit $6.1B by 2027
January 31, 2023 | 4:14 pm CST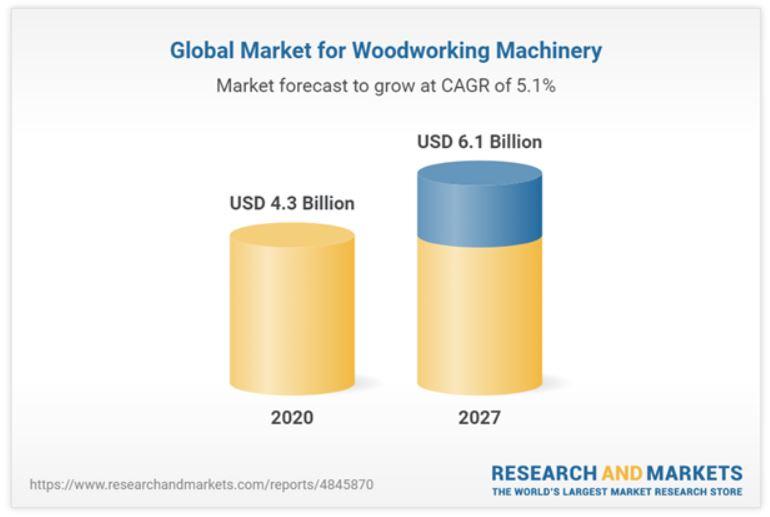 DUBLIN, Ireland – Global sales of woodworking machinery are expected to increase at a compound annual growth rate (CAGR) of 5.1%, rising from $4.3 billion in 2020 to $6.1 billion in 2027, according to a recently released report by Research and Markets.
The woodworking machinery market of China, the world's second largest economy, is forecast to reach a projected market size of $1.2 billion by the year 2027 based on a CAGR of 7.8%. That would put China's annual investment on woodworking machinery equivalent to the estimated $1.2 billion size of the U.S. market in 2020.
Research and Markets also noted that Canada's woodworking machinery market will grow by 4.2% from 2020 through 2027. This compares to forecasted growth of 4.0% for Germany and 3.3% growth for Japan from 2020 to 2027.
Have something to say? Share your thoughts with us in the comments below.