47 percent of builders are adding price escalation clauses to cope with rising costs
May 6, 2021 | 10:46 am CDT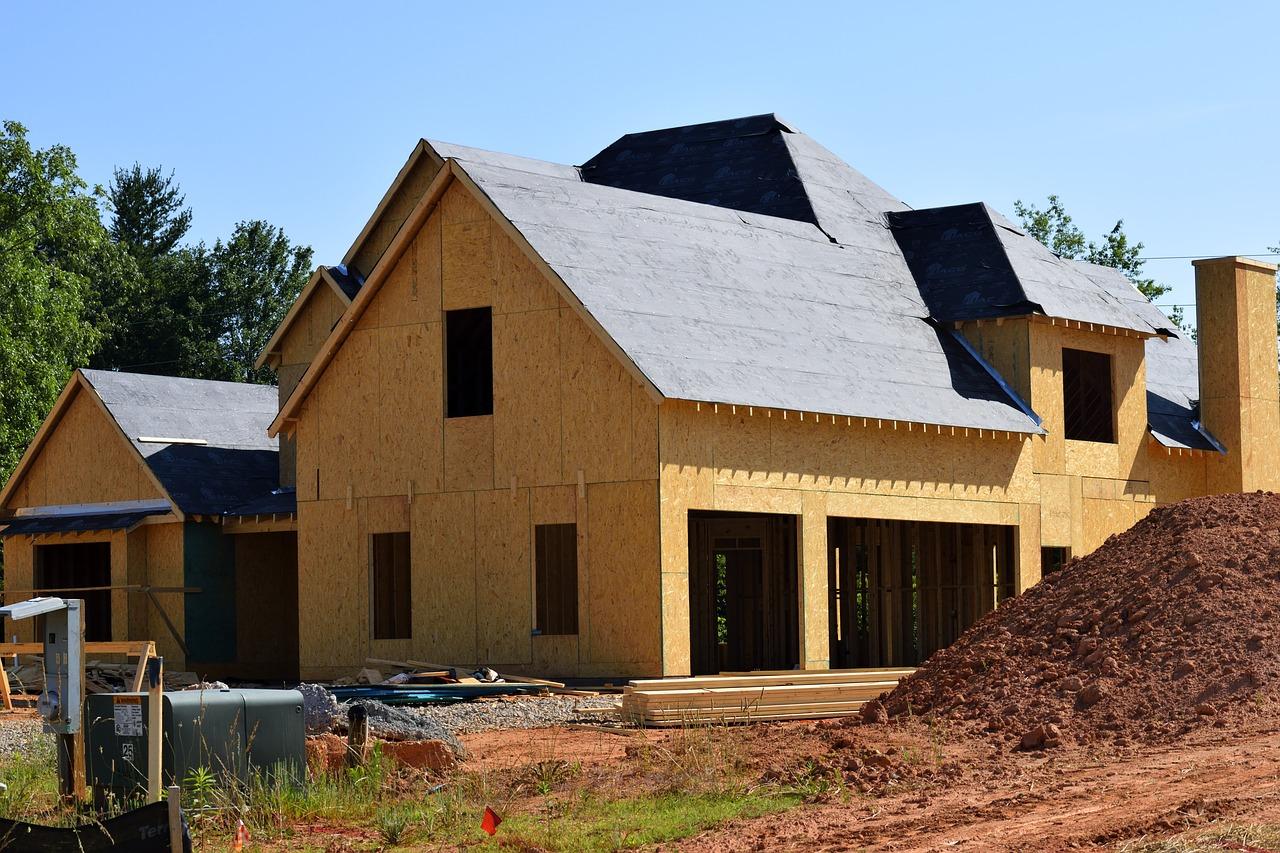 47 percent of homebuilders surveyed by the National Association of Home Builders say they're incorporating price escalation clauses in sales and construction contracts to help cope with skyrocketing lumber costs, as visualized below by home remodeling resource Fixr.com.
"Some clauses dictate a shared cost, resulting in builders and homeowners each absorbing some of the cost," says Cristina Miguelez of Fixr. "Price escalation clauses, however, can be negotiated into contracts to cover any price increases that occur during building, such as that of lumber. These clauses tie the cost of the final home to the cost of lumber, meaning that if lumber prices keep increasing, so does the final price the homeowner will pay."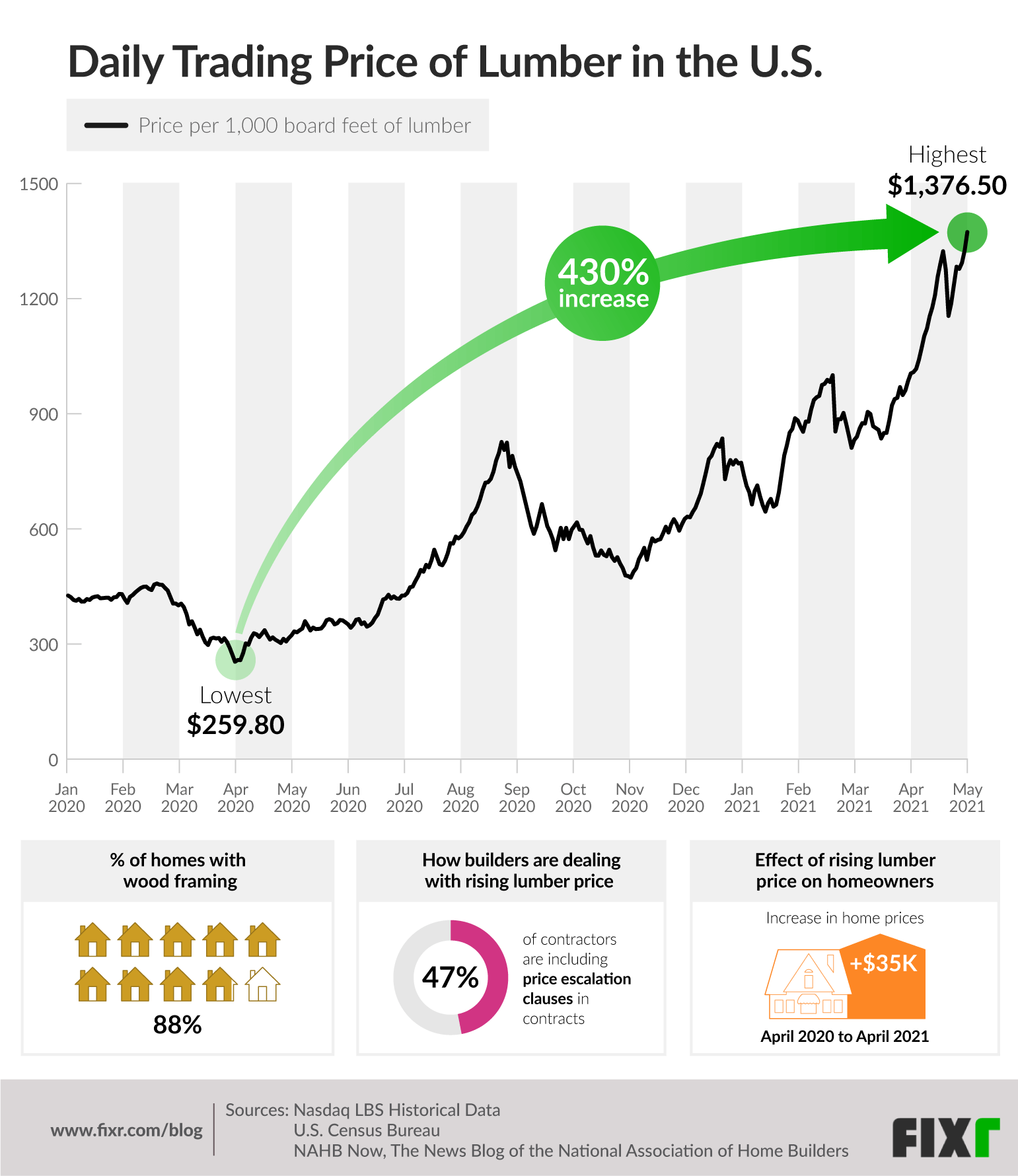 It's no secret by now that lumber prices are out of hand, rising more than 400 percent over the past year. The National Association of Home Builders says lumber price increases have added $36,000 to the average price of a new home since April 2020.
Price escalation clauses may become the norm, says Fixr.
"Builders are attempting to mitigate costs in other ways as well, such as pre-ordering lumber at current prices and delaying building during cost spikes, but this can only deal with the issue in the short term. Eventually, the cost of lumber will be too much for builders to handle on their own, and price escalation clauses may become the norm."
"Ultimately, home buyers and renters will pay the price," says NAHB chief economist Robert Dietz. "Based on current lumber price gains, we estimate a $35,000 increase to new home prices and almost a $120 a month impact on rents." With new home costs already higher than many lower-income families can afford, these changes may price lower-income families out of the new home market altogether."
For every $1,000 price increase in the cost of building a home, 150,000 families are priced out of the market, says the NAHB. With a $35,000 increase, this translates to 5.5 million families being unable to afford to build.
Opinions differ on what can be done to curb prices.
The NAHB is currently pushing the White House to temporarily remove tariffs on Canadian softwood lumber. The U.S. Lumber Coalition, an alliance of large and small U.S. lumber producers, believes focusing on Canadian imports is the wrong approach.
The Coalition says that since import duties were implemented in 2017, home construction has accelerated.
The NAHB counters and says the U.S. does not have nearly the capacity to meet domestic needs and must rely almost exclusively on Canadian lumber to make up the difference.
Have something to say? Share your thoughts with us in the comments below.