West Fraser reports strong profits, but cuts shifts and reduces production
August 10, 2022 | 4:45 pm CDT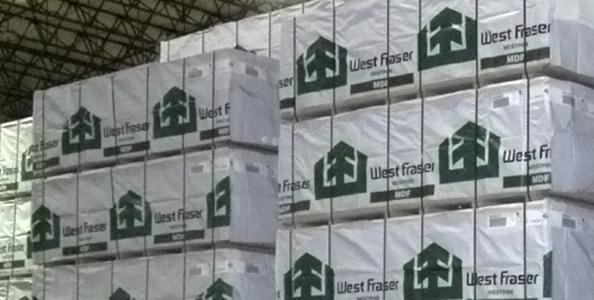 VANCOUVER, B.C. – Despite reporting three quarters of a billion dollars in second quarter earnings, West Fraser Timber Co. Ltd. is permanently curtailing approximately 170 million board feet of combined production at its Fraser Lake and Williams Lake sawmills and approximately 85 million square feet of plywood production at its Quesnel Plywood mill.  The curtailments will be realized through the elimination of one shift at each facility.
The reduction in capacity is expected to impact 77 positions at Fraser Lake Sawmill, 15 positions at Williams Lake Lumber, and 55 positions at Quesnel Plywood and will occur over the course of the fourth quarter of 2022.  The company expects to mitigate the impact on effected employees by providing work opportunities at other West Fraser operations.
In a statement, the company said that access to available timber is an increasing challenge in British Columbia and ongoing transportation constraints have impaired the company's ability to reliably access markets.  These capacity reductions are necessary to better align West Fraser's operating capacity with available timber and transport availability, the company says.
The August 10 announcement came days after the company reported earnings of $762 million on sales of $2.887 billion in the second quarter.
Ray Ferris, West Fraser's president and CEO. "The acute transportation challenges facing the company in recent quarters showed signs of improvement in the second quarter, in large part because of the dedication and determination of our people. Even so, our ability to ship products in a timely manner to meet the demands of our customers is not where it needs to be and therefore transportation and logistics remain key focus areas for the company. Inflationary cost pressures persist across our various supply chains, although an environment of strong demand and above-average product pricing has helped to absorb most of these cost increases. And while we recognize the risks of near-term macro headwinds, including rising mortgage rates and elevated energy prices, we also note that demand for our products has been resilient, and we continue to see favourable long-term market fundamentals in support of our wood building products business."
West Fraser announced its strong Q2 results a week after responding to a Reuters report that CVC Capital and Kronospan had "submitted a joint expression of interest to acquire" it.
Have something to say? Share your thoughts with us in the comments below.