West Fraser posts $762M Q2 profit; shrugs off buyout 'speculation'
August 9, 2022 | 12:05 pm CDT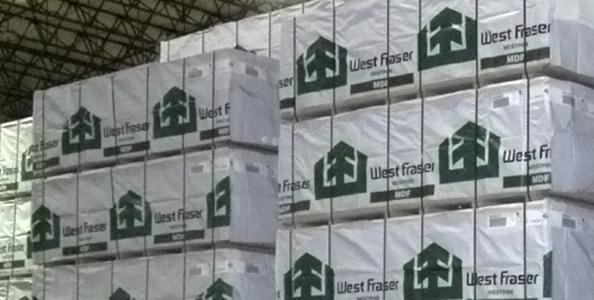 VANCOUVER, British Columbia – West Fraser Timber Co. Ltd. reported earnings of $762 million on sales of $2.887 billion in the second quarter despite ongoing transportation and supply chain challenges.

"West Fraser generated strong financial results again in the second quarter of 2022, supporting the return of more than $1.5 billion of capital to shareholders through share repurchases and our quarterly dividend," said Ray Ferris, West Fraser's president and CEO. "The acute transportation challenges facing the company in recent quarters showed signs of improvement in the second quarter, in large part because of the dedication and determination of our people. Even so, our ability to ship products in a timely manner to meet the demands of our customers is not where it needs to be and therefore transportation and logistics remain key focus areas for the company. Inflationary cost pressures persist across our various supply chains, although an environment of strong demand and above-average product pricing has helped to absorb most of these cost increases. And while we recognize the risks of near-term macro headwinds, including rising mortgage rates and elevated energy prices, we also note that demand for our products has been resilient, and we continue to see favourable long-term market fundamentals in support of our wood building products business."

West Fraser announced its strong Q2 results a week after responding to a Reuters report that CVC Capital and Kronospan had "submitted a joint expression of interest to acquire" it. The article further noted that CVC Capital, a private equity firm, and Kronospan, an Austrian-based manufacturer of composite wood panels and products, had informed West Fraser that they wanted to enter into negotiations for potential purchase.
"The Company is aware of recent market and media speculation," West Fraser said in a July 19 statement. "Although the Company has previously met with Kronospan, an existing shareholder, and CVC Capital Partners, the Company has not received a proposal and there are no ongoing discussions regarding the terms of any transaction.  The Company is focused on executing on its business strategy to create shareholder value."

West Fraser is a diversified wood products company with more than 60 facilities in Canada, the United States, the United Kingdom, and Europe. Many of the operations were acquired from Norbord in November 2020 in a stock deal valued at C$4 billion.
Looking ahead, West Fraser raised concerns about how rising interest rates might negatively impact U.S. housing starts in the near term. 

"The most significant uses for our North America lumber, OSB and wood panel products are residential construction, repair and remodeling and industrial applications," West Fraser noted. "Over the medium-term, we expect that an aging housing stock, lagging completions of previously started new home construction and greater acceptance of work-from-home practices may offset near-term headwinds and drive repair and renovation spending that supports lumber, plywood, and OSB demand. Over the longer-term, growing market penetration of mass timber in industrial and commercial applications is also expected to become a more significant demand growth driver for wood building products in North America."
West Fraser's Q2 earning report also addressed its continued transportation struggles and outlook on stumpage rates. "The extent of the transportation challenges experienced in Western Canada thus far in 2022 continues to be more acute and of longer duration than originally anticipated, therefore we now expect our SPF lumber shipments for 2022 to be closer to the bottom end of the guidance range of approximately 2.8 to 3.0 billion board feet. We reiterate expectations for our 2022 SYP shipments to be approximately 3.0 to 3.2 billion board feet. On July 1, 2022, stumpage rates increased in B.C. due to the market-based adjustments related to lumber costs, although in the current commodity price environment, B.C. stumpage rates are expected to decrease later in the year.  We continue to expect modest log cost inflation in the U.S. South in 2022."
Have something to say? Share your thoughts with us in the comments below.