Save the date: WMS 2019 returns to the International Centre
January 3, 2018 | 10:31 am CST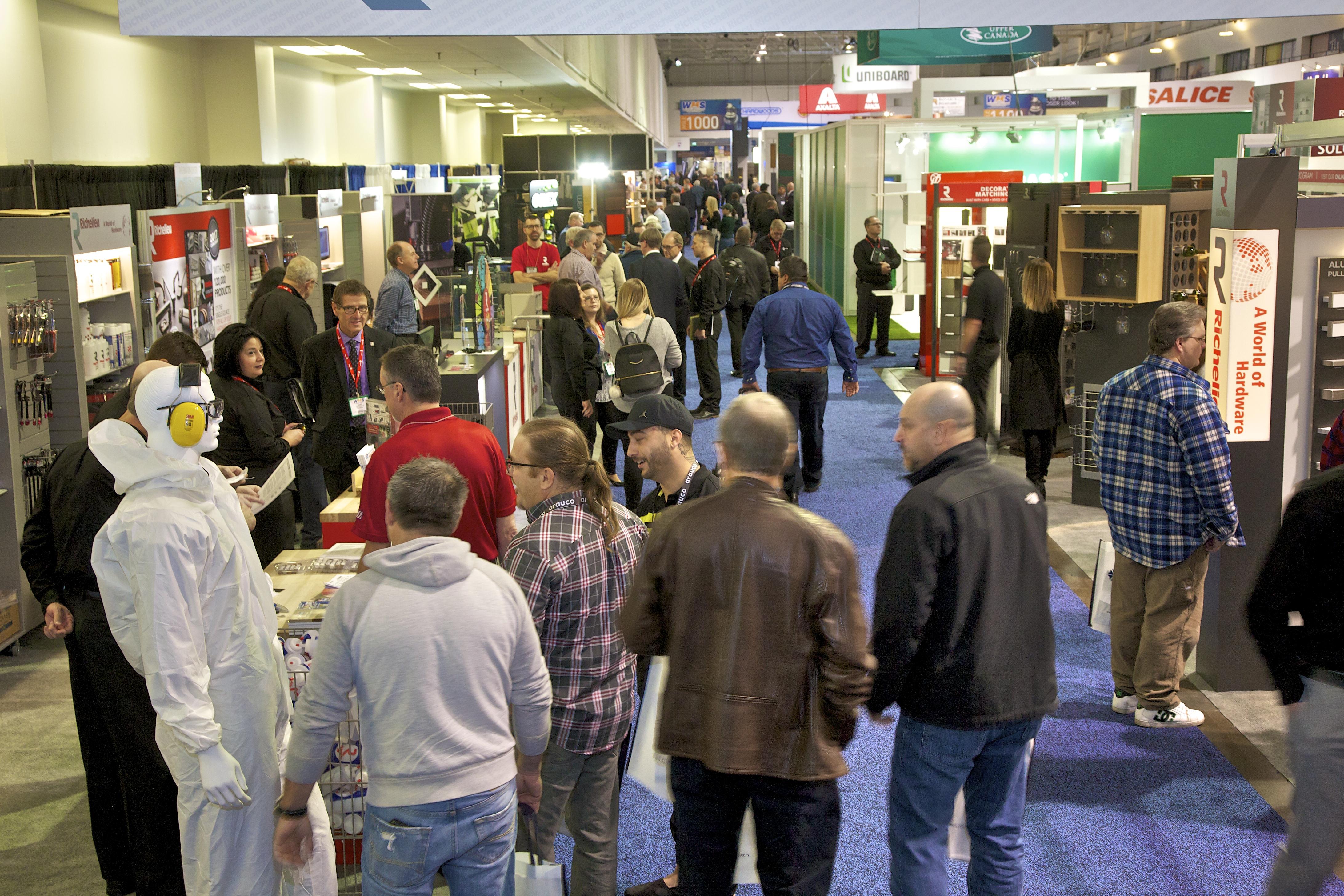 MISSISSAUGA, ON -- The Woodworking Machinery & Supply Conference and Expo will return to the International Centre October 31-November 2, 2019.  CCI Canada, Inc., which owns and operates the show, has also committed to the International Centre in 2021.  Those dates are October 28-30, 2021.  "Our 2017 event was strong and we want to continue our momentum with this commitment to the International Centre," said Tim Fixmer, CEO of CCI Canada.  WMS 2017 drew more than 4400 attendees and 1440 exhibitor personnel representing more than 270 companies and brands.
"We were very pleased with the overall turnout and the diversity of equipment and supplies on display for all types and sizes of woodworking operations," added Tim Fixmer, president and CEO of CCI Media. "We believe there's a brilliant future for technology, machinery and supplies in the Canadian market."
Preliminary plans for WMS 2019 include 2 days of education sessions, morning keynotes, hands-on demonstrations, a plant tour and the largest exhibition of woodworking machinery, supplies and software in Canada. 
About CCI Media
CCI Media, which owns CCI Canada, is a business-to-business media company focused exclusively on the industrial wood products manufacturing markets. CCI Media's flagship publication, FDMC magazine, circulates monthly in print and digital formats. CCI Media also publishes the quarterly Closets Magazine, and the annual Red Book Guide to Best Practices, the Wood Industry Almanac, the FDMC Trends: Products & Innovations Guide. Woodworking Network is the umbrella brand for the combined portfolio of wood manufacturing print, digital, and web products and industry events operated by CCI Media.   
In addition to WMS 2019, CCI Media produces Wood Pro Expo Charlotte 2018, February 14-16 at the Charlotte Convention Center, Cabinets and Closets Conference and Expo 2018, April 27-29, Pasadena Convention Center in Pasadena, CA; and, Wood Pro Expo 2018, October 18-19, Warehouse at the Nook, Lancaster, PA. 
Have something to say? Share your thoughts with us in the comments below.