Pro-Ply Custom Plywood tour wows WMS 2017 attendees
November 10, 2017 | 9:22 am CST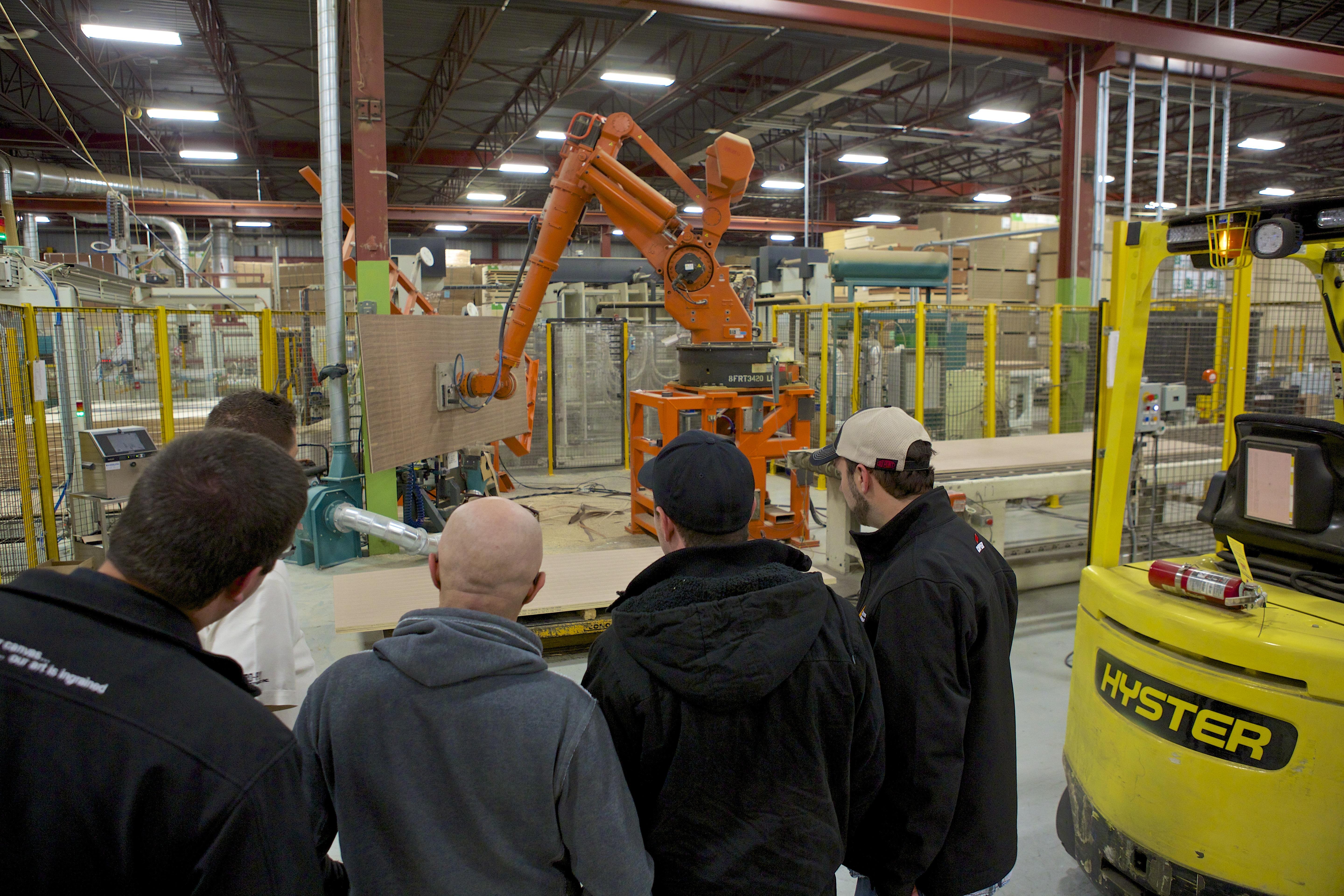 BRAMPTON, Ontario -  Several WMS 2017 attendees took advantage of the opportunity to tour Pro-Ply Custom Plywood on the first day of the show, November second.  The group witnessed state-of-the-art automation in action with robotics, laser guided equipment, and high-speed panel processing. 
Phil Hanna, Pro-Ply's Chief Operating Officer was proud to host the tour.  " It was a pleasure to host the tour for the WMS show. We are very proud of our of our facility, the products we produce, and most importantly, our people. We subscribe to the philosophy that seeing is believing. That being said, plant tours are a vital part of the culture at Pro-Ply."
Pro-Ply was founded in 1993 in Mississauga by Albert LaVigne and his son Vaughn.  "Back then we started with one press, a longitudinal splicer, and a guillotine," said Vaughn LaVigne, owner/CEO of the company.  Today the company employs 54 in its 83,000 sq. ft. facility in Brampton where it has been for the last five years.  Pro-Ply specializes in hardwood, softwood and custom plywood.   They work with a variety of veneer species including birch, mahogany, beech, ash, cherry, chestnut, hickory, maple, rosewood, teak and zebrawood. 
Plans for plant tours for WMS 2019 are already underway.  Dates for the next two editions of the show were just announced.
 WMS 2019 will be held Oct. 31-Nov. 2, 2019; and WMS 2021 will run Oct. 28-30, 2021. Both shows will be staged in Halls 1 and 2 at the International Centre, in Mississauga, Ontario. For more information visit
www.wmscanada.ca
Have something to say? Share your thoughts with us in the comments below.