CFCM publisher loses battle with cancer
May 19, 2020 | 12:46 pm CDT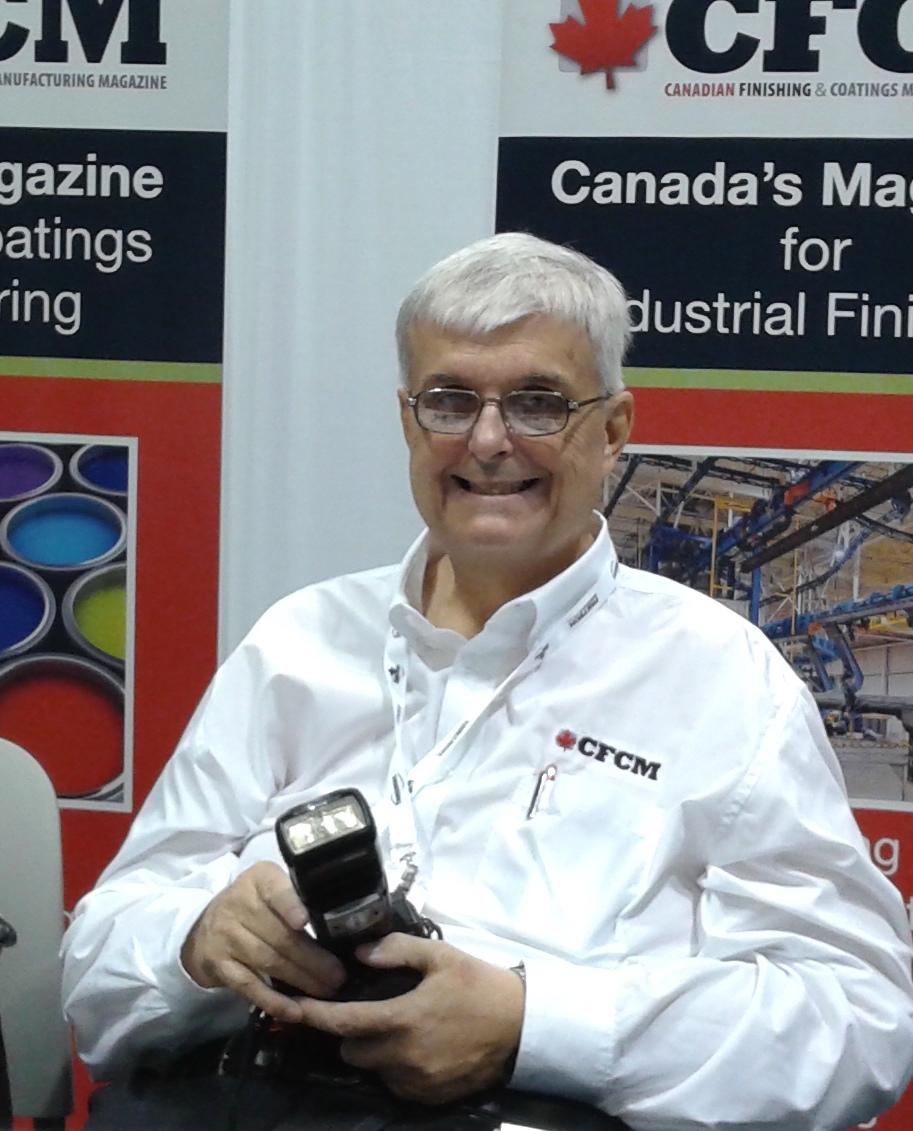 BURLINGTON, Ontario -- Pete Wilkinson, founding publisher of Canadian Finishing and Coatings Manufacturing, passed away April 30 from cancer. He was 72.

Born in Toronto in 1947, Wilkinson studied English at the University of Waterloo, where among other things, he promoted and organized rock concerts for fellow students. His early career centered on the camera business; he sold cameras of all types across Ontario. Wilkinson remained a photography buff throughout his life and photo spreads a hallmark feature of CFCM. He was also a keen fisherman, who always enjoyed an afternoon spent on the lakes around southern Ontario, and, especially, near his home close to Peterborough.

Wilkinson switched from camera sales to the publishing industry in the 1980s. He worked on magazines serving a variety of industries first for Maclean-Hunter Ltd. and then Naylor Publishing Co. In April 1995, Wilkinson joined the former Kay Publishing Co. as sales representative of Coatings magazine. Coatings was bought by Toronto-based Rogers Media in 1999. He moved with the publication and took over as publisher, following the retirement of the magazine's founder, Barry Kay.

In 2007, Wilkinson launched CFCM magazine, using his extensive experience and contacts in the paint and coatings industries. As a business partner, he was joined by Brian Jones, whom he had met when Jones was a financial consultant to Rogers Media. CFCM was initially published as a tabloid but switched the more conventional journal format in 2015. The magazine grew and thrived and Pete became a fixture in the industry, always seen at tradeshows with his signature camera in his hands.

Jones died in August 2018, leaving Wilkinson the sole owner of CFCM. His own cancer, a form of multiple myeloma, was diagnosed in April of 2018. He he drew strength from running the publication and from his life partner, Jacquie, and sister, Mary.

Wilkinson remained dedicated to his beloved magazine, working and connecting with clients throughout his illness. He always used to say, "As long as I have a phone, I can sell."

Gillian Thomas, associate publisher of CFCM, described Wilkinson as "a wonderful man and a kind soul, Pete will be dearly missed. We remain dedicated to his legacy and the industry he loved."

Thomas said she will be compiling messages of sympathy and condolences for Wilkinson's family. She can be contacted at [email protected].
Have something to say? Share your thoughts with us in the comments below.