CKCA's Zoom roundtable to highlight pathways to recovery
May 19, 2020 | 10:38 am CDT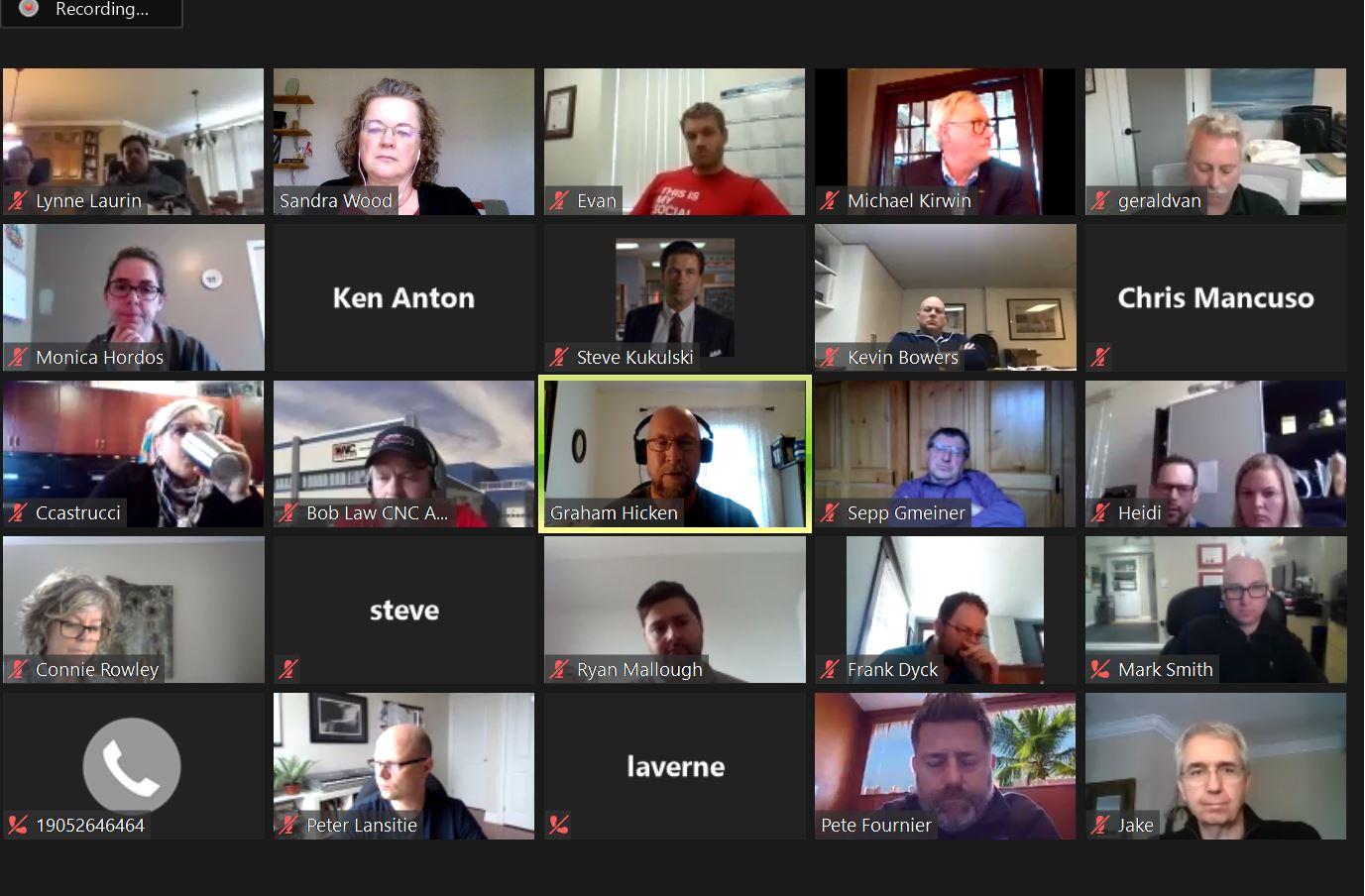 NEPEAN, Ontario -- Ted Mallett, vice president and chief economist of the Canadian Federation of Independent Businesses, will provide an overview of the major trends stemming from the coronavirus outbreak and possible pathways to recovery during a May 28 virtual roundtable hosted by the Canadian Kitchen Cabinet Association (CKCA).
As a service to the industry, CKCA is allowing non-members to participate in the one-hour roundtable that will be presented on Zoom. CKCA President Mike Slobodian, analytics and marketing manager of DÉCOR Cabinet Company in Morden, Manitoba, will welcome participants at 1 p.m. (ET) Thursday, May 28. Mallett, who regularly monitors, assembles and publishes information representing the perspectives of 110,000 business owners across Canada, will highlight how Canadian firms are reacting and responding to the COVID-19 crisis. The roundtable will conclude with a Q&A session. 
The May 28 CKCA roundtable is the second of a series of National Discussions organized by the association to addresss COVID-19's impact on the Canadian kitchen cabinet industry organized by the association. The first was held on May 8. 
Last month, the CKCA surveyed its members and released results under the title, "COVID-19: What's your new business normal?" A follow-up study is in the works.
Membership to the CKCA is open to all manufacturers, related millwork manufacturers, suppliers, dealers and associates accross Canada. CKCA membership includes membership in the CFIB.
Have something to say? Share your thoughts with us in the comments below.