Survey reveals impact of COVID-19 on components manufacturing industry
May 6, 2020 | 11:23 am CDT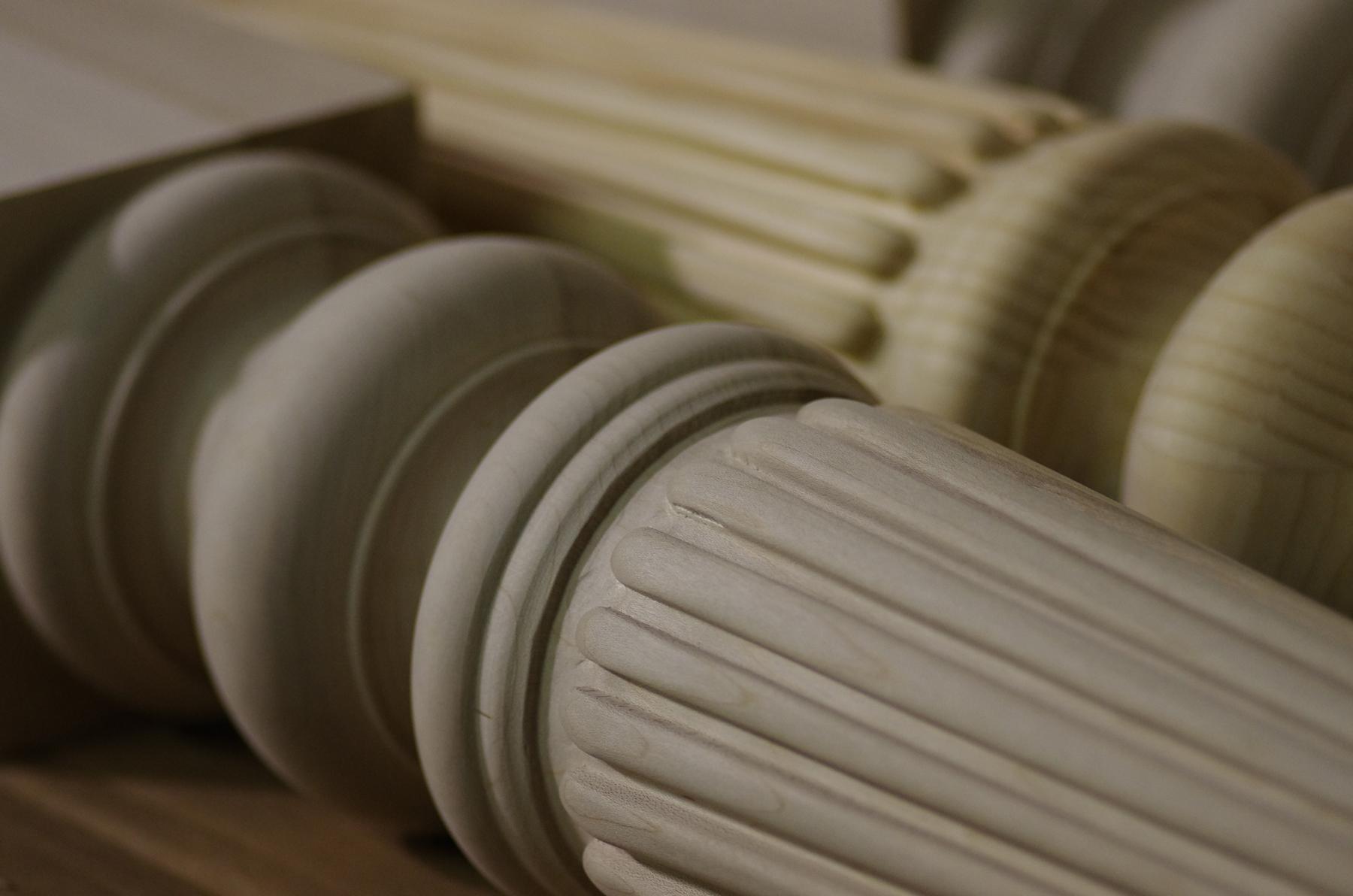 LINDSTROM, Minn. - Whether or not your state considered wood products manufacturing an essential business, there's no denying the coronavirus pandemic has had a significant impact on all facets of the woodworking industry, manufacturing as well as retail. The wood components and dimension stock markets are no exception.
A recent survey by the Wood Component Manufacturers Association provides insight into the challenges faced by member businesses in the midst of COVID-19. Forty-nine companies, including manufacturers of interior wood components, architectural wood components, furniture components, lumber and dimension stock, and technology, equipment and tool providers, responded to the survey, which was conducted in April.
When asked if their companies were open or closed for business, 63% said their operations remained open as essential businesses. Allowed to choose multiple responses, more than 65% said their manufacturing facility and offices were open as they complied with current social distancing requirements, while 14% said they were open for important appointments only. Of those businesses classified as closed, approximately 20% had essential personnel reporting to the facility while others worked from home, 8% reported it had some staff working from home, and 6% said they were fully closed except for emergencies.
Commenting on the situation, one respondent noted the coronavirus has created a new workplace paradigm, including changing from 8-hour shifts, five days a week, to 10-hour shifts, four days a week "to reduce days together and travel. All employees are [also] asked to check for fever daily."  Another noted everyone who can work from home, is doing so until further notice. Those that can't are "practicing strict social distancing and sanitizing twice weekly."
Perhaps because so many states declared wood products manufacturing to be essential, or maybe because of the large number of companies either closed or running at lower capacities, but when asked if they were experiencing supply chain disruptions due to the COVID-19 outbreak, more than half – 57% – said no. Of the disruptions experienced, many were due to supplier closures or slowdowns, international as well as domestic. 
The impact of the pandemic will be longterm, said the overwhelming majority. Of the 88% that said they anticipate a change in operations, now and in the future, many are predicting continued slowdowns in production/orders, and sales, as companies and consumers are forced to adjust to a new normal. "Orders are very slow coming in, and that will affect us in the future," said one respondent. Another noted, "We are having to tighten our belt and explore new product options."
"I think it will be slow progress for all industries," said a respondent.
When asked about the financial impact, almost all, 94%, anticipate some type of hit, with many predicting it to be moderate to severe. "I can't see how this won't impact everyone in some way," summed up one respondent.
For more information on the survey, contact WCMA at 651-332-6332, Email: [email protected],  or visit WCMA.com.
Have something to say? Share your thoughts with us in the comments below.