Why choosing an outsource partner makes good sense
By Amy Snell
May 4, 2020 | 12:53 pm CDT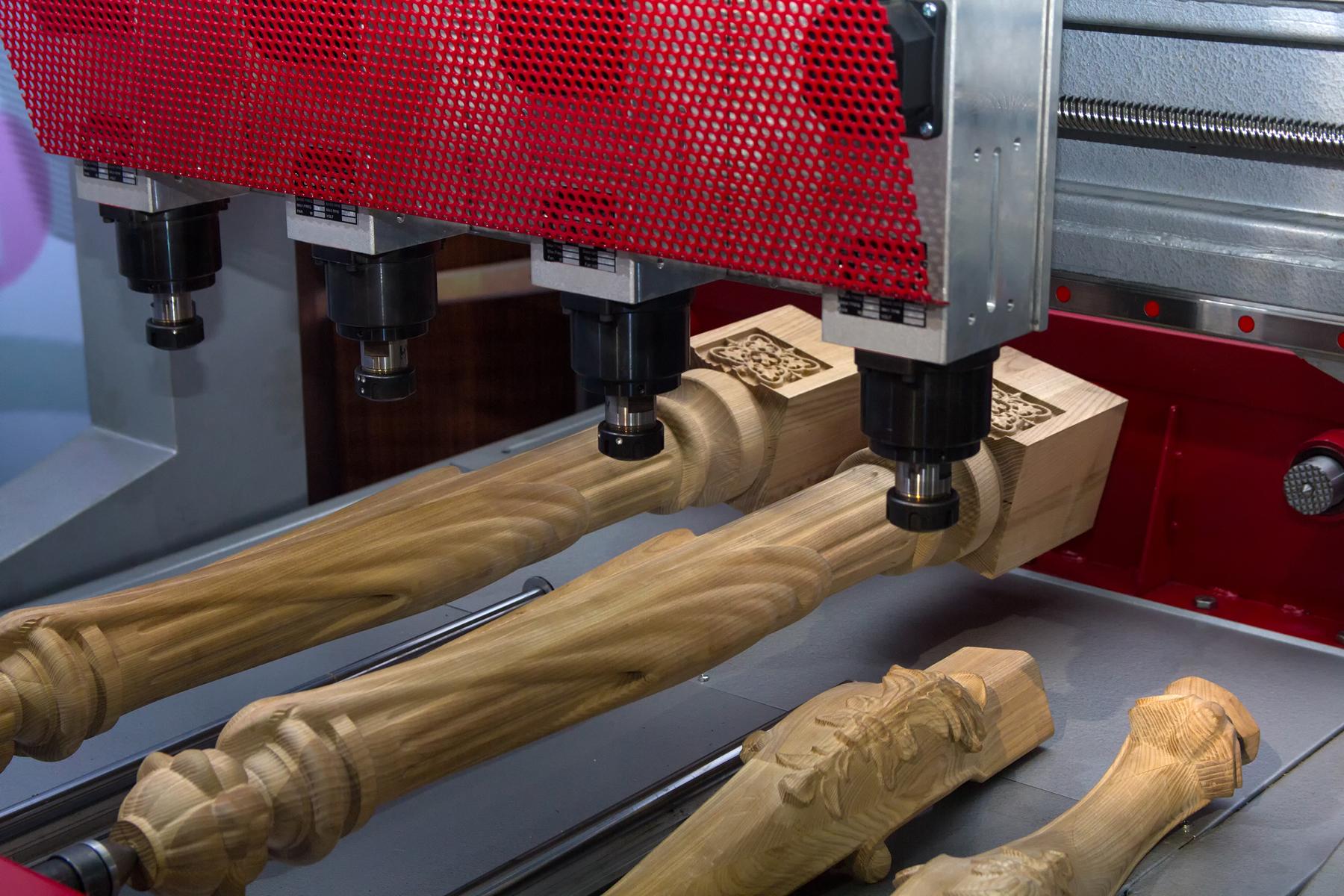 Outsourcing wood components makes good sense. It can oftentimes save money and enables you to take advantage of other's design and production expertise, thereby saving on the personnel and capital expenditures that would otherwise be required if you were to produce the parts in-house.
If any of these thoughts run through your head, outsourcing is most likely the best decision you can make:
•    I need to increase my productivity, quality, consistency and efficiency.
•    I'd like to expand my product offerings.
•    I have trouble training new employees.
•    I could get more sales if I just had the time.
•    Machinery costs too much.
•    It's hard to know exact job costs before starting.
Typically used for furniture, cabinets, building materials and other decorative wood products, dimensioned products include: cut-to-size blanks, edge-glued panels, solid or laminated squares, mouldings, turnings, bendings, upholstered frame stock, interior trim, millwork, staircase parts and component parts for cabinets, such as doors or drawers.
Specified by thickness, width, and length, dimension products are classified into three types: rough dimension, semi-machined dimension or fully mechanized dimension.
Rough dimension stock consists of blanks cut and ripped to specific sizes, normally rough surfaced two sides or more to a nominal size.
Semi-machined dimension is rough dimension parts carried one or more steps further in the manufacturing process, including: finish surfacing, moulding, turning, tenoning, flat sanding, edge or face gluing, equalizing, trimming, mitering, etc., but which will not make the product a completely machined part ready for assembly.
Fully machined dimension parts are completely machined with no additional work necessary prior to assembly. A final polish sanding operation may be required prior to finishing or painting.

What to ask before buying
The secret to buying dimension products is communication. Tell your dimension suppliers exactly how the part is going to be used in your finished product. Discuss tolerances, specifications and quantities with your dimension suppliers. Ask them for suggestions to improve lumber yields, production efficiencies, product quality and ways to reduce costs – especially material costs. Since material costs account for over half of the total cost of producing dimension, the use of lower grade materials and optional species can result in dramatic savings. Be sure to discuss alternative solutions to meet your needs.
Dimension buyers also should specify the minimum requirements possible in order to maximize the wood utilization and minimize their costs. To arrive at the most efficient cost, dimension buyers are encouraged to specify only those faces and tolerances necessary to produce a satisfactory wood component product suited to the end-use. All too often, a higher grade of material is specified than is actually needed. When this happens, it means the dimension purchaser is paying more than is necessary.
The WCMA publishes the Rules and Specifications for Dimension and Woodwork rulebook to serve as a useful guide for dimension & component manufacturers and buyers. It is intended to standardize the methods and procedures for specifying, purchasing, and designing these products. Contact the WCMA office for more information at WCMA.com or 651-332-6332.

How to Find Suppliers
The WCMA represents manufacturers of dimension and wood component products who can supply any component you might need for cabinetry, furniture, architectural millwork, closets, flooring, staircases, building materials, and decorative/specialty wood products made from hardwoods, softwoods, and a variety of engineered wood materials.
The WCMA makes it easy for buyers to find WCMA members that can produce the wood component products they need. A list of WCMA members with their product offerings, location, and contact information can be found at WCMA.com.
Buyers can also take advantage of WCMA's trademarked "Member Match" program. This online database matches buyer's needs with our members' production capabilities. Once you enter the parts you are looking for, a list of manufacturers that can produce those parts is generated so you can contact the manufacturers with your exact specifications. Just visit our website at WCMA.com and click on "Source Guide" under "Manufacturers."
Author: Amy Snell, CAE, is the Executive Director of the Wood Component Manufacturers Association. Contact WCMA at P.O. Box 662, Lindstrom, MN 55045. 651-332-6332; Fax: 651-400-3502. Email [email protected] or visit WCMA.com.
Have something to say? Share your thoughts with us in the comments below.