WCMA announces new brand identity, website design
May 9, 2019 | 11:55 am CDT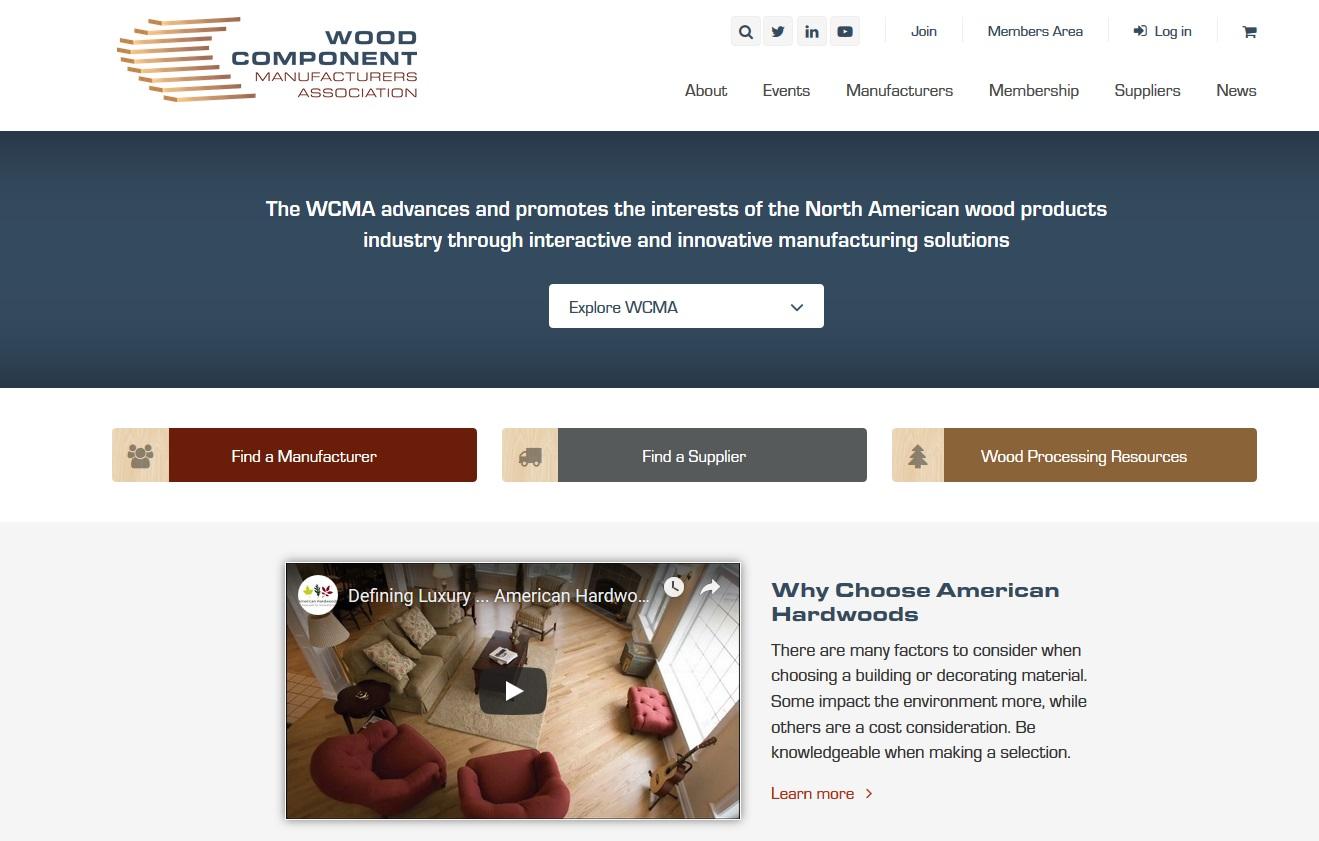 LINDSTROM, Minn. -- The Wood Component Manufacturers Association is launching a new brand that communicates members' approach to hardwood manufacturing.
"The new look communicates our strengths of sharing and learning, reflects an openness to new ideas from the next generation, and graphically represents the collaborative nature of the members we serve" said WCMA executive director Amy Snell. "The former brand served its purpose for more than 20 years, but it's a new era with global economies and expanding materials choices. We're here to help members navigate it all."
WCMA has developed a new Wood Processing Resource Center. This area of the website serves as a one-stop location for members and the public to find articles, videos, and training opportunities for each phase of wood processing. New content will be added regularly to this resource at WCMA's newly branded and updated website.
"The new website features easier navigation, expanded features, and more information. It prominently promotes the use of hardwood to the public and continues to provide our trademarked 'Member Match' section, which allows customers of wood components to search for members by specialty, products produced, and type of wood, as well as their location," Snell said.
"The association is also fortunate to host plant tours in the U.S. and overseas that help us learn and write about emerging techniques and growth opportunities. We look forward to sharing these opportunities with more members."
The Wood Component Manufacturers Association advances and promotes the interests of the North American wood products industry through interactive and innovative manufacturing solutions. See https://www.wcma.com.
Have something to say? Share your thoughts with us in the comments below.