Canfor's $58 million pellet plants open in B.C.
July 26, 2016 | 10:43 am CDT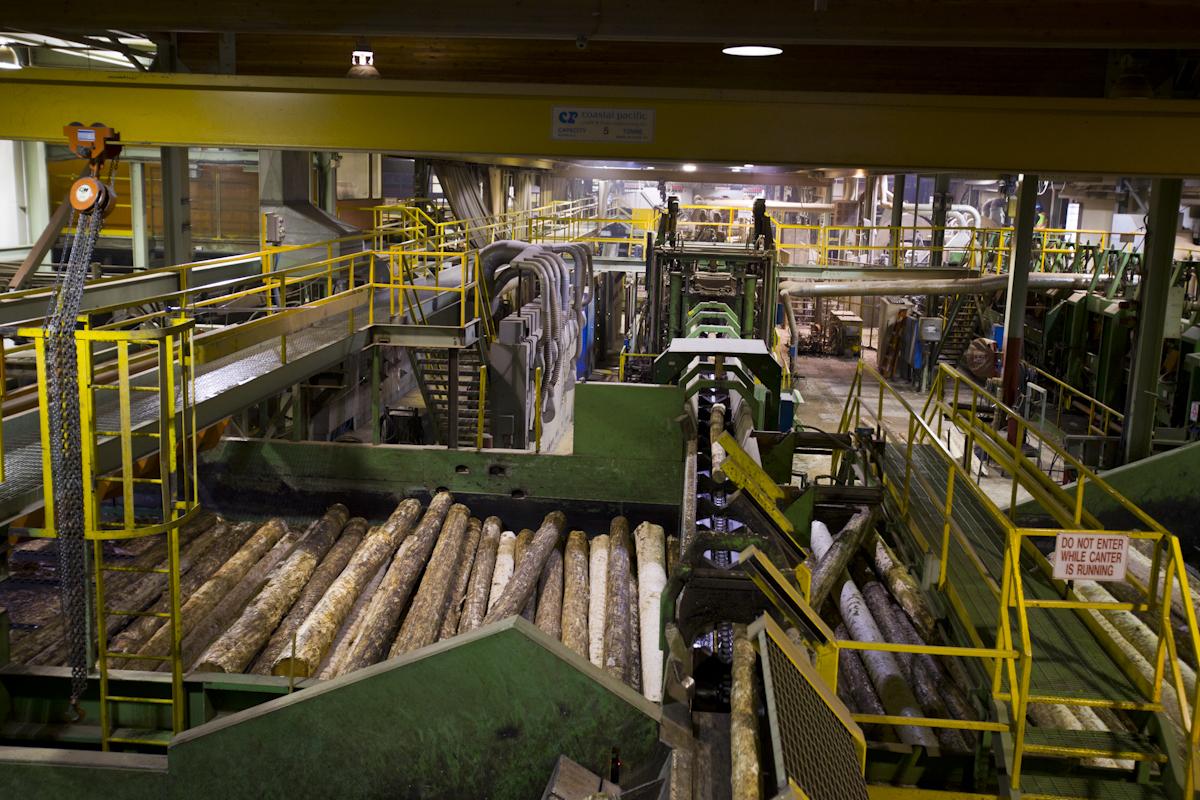 VANCOUVER, B.C. - Canfor Corp. has officially opened two new pellet plants in British Columbia to produce biofuel from the company's sawmills. A $58 million joint venture with Pacific Bioenergy Corp., the Chetwynd and Fort St. John pellet plants have a combined annual capacity of 175,000 tonnes.
Grand opening events were held July 19 at both locations. Canfor (TSX: CFP) said the Chetwynd Plant has been fully operational since late last year, and the Fort St. John plant reached full operations earlier this year. "The two plants, each located at existing Canfor sawmills, represent a total investment of $58 million and play an important role in maximizing the value of our fiber with their production of sustainable wood pellets from once waste-bound sawmill residues," Canfor CEO Don Kayne posted on the company's website.
Canfor officials held a ribbon cutting at the Chetwynd (pictured) and Fort St. John pellet plants on July 19 to celebrate the opening of the company's two new biomass facilities.

Kayne said an organic rankine cycle (ORC) is installed at the Chetwynd pellet plant, making it  self-sufficient in renewable heat and electricity. The ORC converts 20 percent of the heat generated by the energy system into approximately 21,000 MWh/year of electricity — the amount required to power 1,470 homes. The remaining 80 percent of heat is used to dry the sawdust prior to pelletizing.

"We're proud to officially celebrate the addition of the Chetwynd and Fort St. John Pellet Plants and Canfor's further expansion in green energy production," Kayne added. "There were many dedicated employees who played important roles in bringing these plants to full operations and I appreciate each person's contributions to these projects. I look forward to many years of success for both plants."
Based in Vancouver, British Columbia, Canfor is an integrated forest products company with interests throughout Canada and the southern United States. The company produces primarily softwood lumber and also owns a 51.9 percent interest in Canfor Pulp Products Inc.
Have something to say? Share your thoughts with us in the comments below.