Canadian codes now allow mass-timber construction to 12 stories
March 31, 2022 | 9:42 am CDT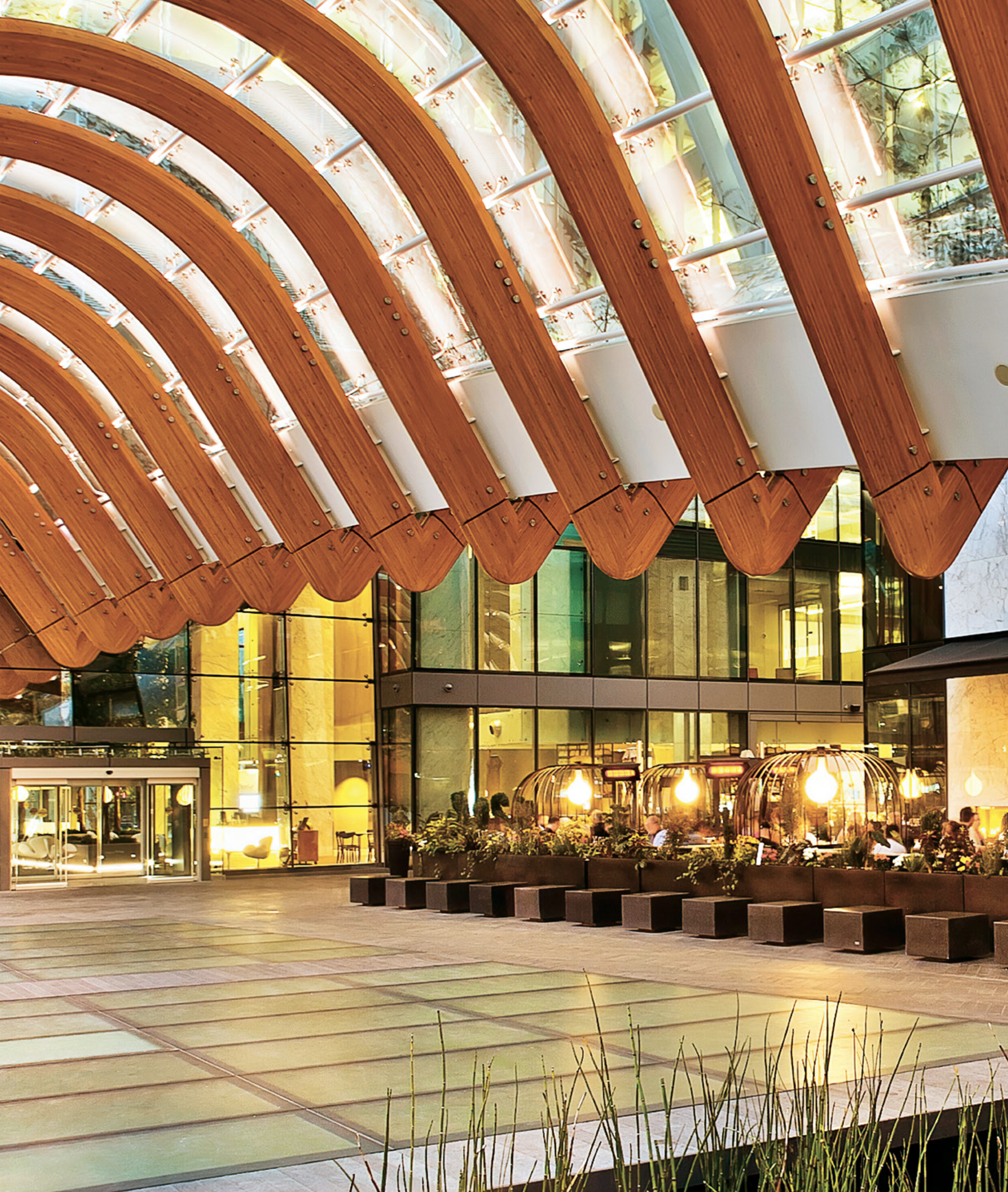 Photo By Structurlam Mass Timber Corp.
OTTAWA, ON – Encapsulated mass timber construction up to 12 stories tall will be allowed under national codes released March 28.
The 2020 National Model Codes provide an updated set of model construction codes that will make Canadian homes and buildings "safer and more accessible while responding to climate change," said Kevin Griffiths, Chair, Canadian Commission on Building and Fire Codes (CCBFC).
The new Codes include the National Building Code of Canada 2020, the National Fire Code of Canada 2020, the National Plumbing Code of Canada 2020, and the National Energy Code of Canada for Buildings 2020.
In addition to mass-timber construction, the Codes also address: 
A clarification that, through certain technical requirements, the existing Fire Safety objective addresses the safety of emergency responders including firefighters when performing their duties;
Strengthened protections for openable windows in residential occupancies to minimize the risk of falling;
Safety glazing in windows and doors for schools, and similar buildings, to reduce the hazards of wired glass;
Updates to evaporative equipment and drain pans to minimize the growth and transmission of legionella and other bacteria;
Adjustments to the minimum dimensions of building elements to accommodate people using a wider variety of mobility devices, and requirements for tactile signage and for more pedestrian entrances and floor levels to be accessible;
A tiered energy performance compliance path that incrementally improves energy efficiency at each successive tier;
The introduction of whole-building airtightness testing as an option for complying with air leakage requirements;
A new home-type care occupancy that will allow for safe and affordable care;
The introduction of technical requirements for large farm buildings and the addition of new agricultural occupancies.
Current provincial and territorial building, fire, plumbing and energy regulations will remain in effect until the 2020 Codes are adopted, with or without modifications, by the provincial or territorial authorities having jurisdiction.
The National Model Codes are developed by the CCBFC on a five-year cycle and are published by the NRC. Discussions about the 2025 National Model Codes are already underway. 
The 2020 Codes are available through the National Research Council of Canada (NRC)'s Publications Archive in a free electronic format for download. To purchase the publications in print format, an order can be placed online through the NRC's Virtual Store.
 
Have something to say? Share your thoughts with us in the comments below.