B.C. doles out $4.2M for mass timber demo and research projects
April 13, 2021 | 2:50 pm CDT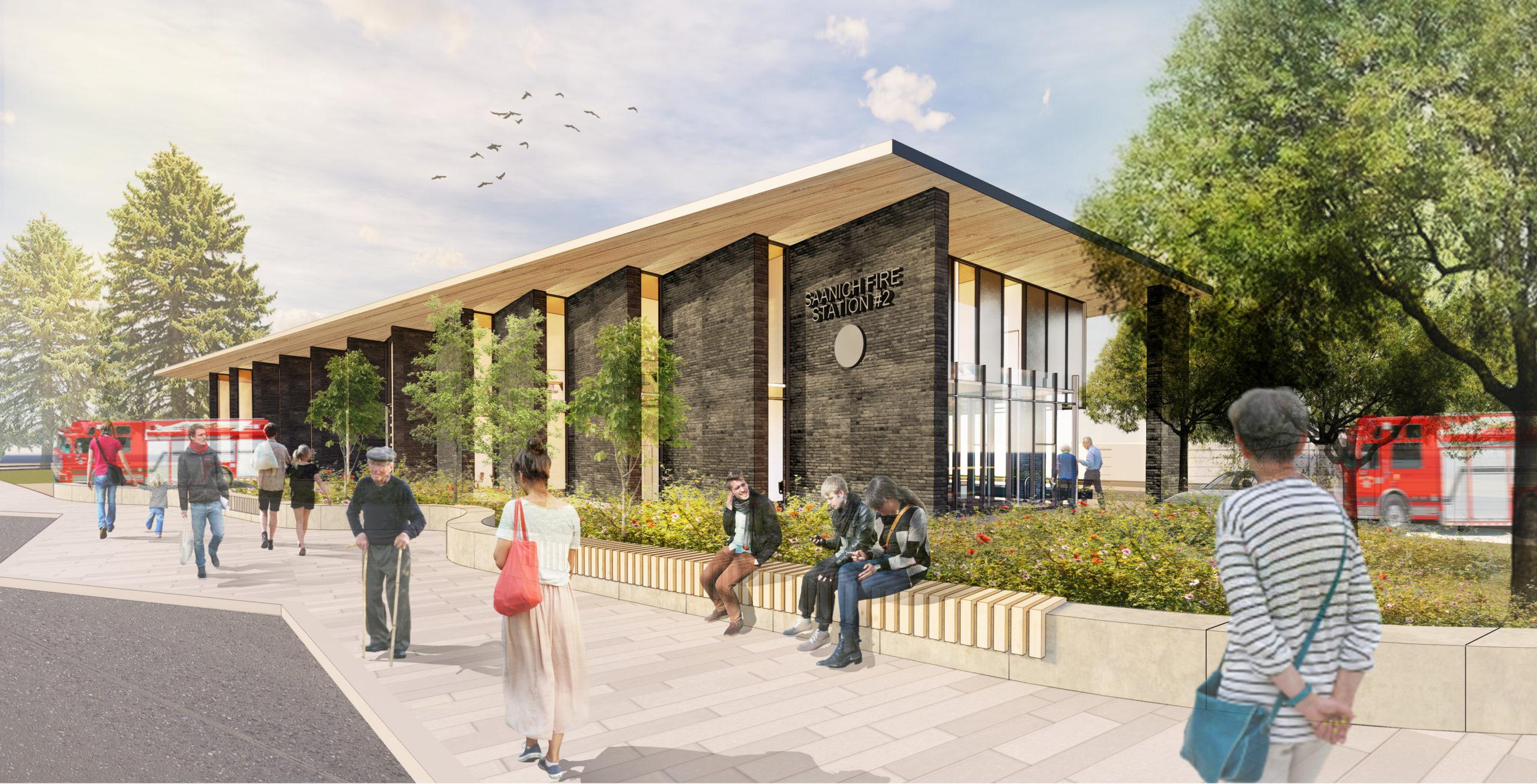 VICTORIA, British Columbia – Twelve mass timber demonstration and research projects received a total of $4.2 million in government funding as part of the province's economic recovery plans.
"As we work to put the pandemic behind us, we will continue making strategic investments that position B.C. to come back stronger on the other side," said Premier John Horgan. "Mass timber is good for forestry-dependent communities, workers and the environment because it adds value rather than just volume. That's why growing the sector is key to building a strong and sustainable economic recovery that reaches everyone."
The $4.2-million investment in mass timber demonstration projects and research will help urban planners and developers adopt mass timber building systems by supporting the incremental or first-time costs of design development, research, permitting and construction activities. The projects will help advance CleanBC goals by sourcing from sustainably managed forests that have a lower carbon footprint.
In a related move, the province is introducing a new mass timber advisory council composed of experts from urban planning and development, First Nations, forest products industry, environmental non-profits, academia and local governments. The council is charged with providing advice and guidance toward establishing British Columbia as a leader in the production and use of mass timber. One of the council's first missions is to create  a mass timber action plan.
The demonstration projects reflect a range of different building types and approaches to using mass timber that will highlight the versatility and performance of this building material. These include a firehall with strict post-disaster requirements, an Indigenous health and culture centre and low-cost housing on Vancouver's Downtown Eastside.
The research projects will study mass timber's fire performance, the costs relative to steel and concrete, and carbon benefits. All project innovations and best practices will be broadly shared to promote learning and further advance mass timber use provincewide.
"B.C. is well positioned to be the world leader in sustainable design and construction innovations that can transform our economy and positively support our environment and climate footprint," said Michael Green, architect and mass timber advisory council member. "I believe that mass timber will reshape our skylines with beautiful buildings that respond to the needs of our communities and planet.  We are proud of the initiatives of the Province and peers as we move new ideas forward together." 
Grant recipient projects
Happy Harvest Inc. ($475,000): This 11-storey multi-family residential building will demonstrate the use of mass timber-steel hybrid for affordable rental buildings. The proposed design includes 120 affordable homes as well as a learning space and community theatre. 
BentallGreenOak ($500,000): This 10-storey commercial office use building will demonstrate an innovative use of timber brace framing to withstand the effects of earthquakes in a tall building application. The design includes primarily commercial office space with some ground floor retail and outdoor amenity areas. 
Reliance Properties Ltd. ($500,000): A six-storey mixed-use commercial building that demonstrates an innovative use of mass timber-steel hybrid design to renovate a historic building. Built on top of an existing two-story historic warehouse, the four-storey mass timber addition will provide more density and new commercial office space for the area. 

District of Saanich ($500,000): The redevelopment of Fire Station #2 will demonstrate how mass timber can be used in a "post disaster" building designed to withstand emergencies. The project will replace the present one-storey, 353-square-metre building with a two-storey 2,190-square-metre steel and timber post and beam system that will accommodate a fire training tower and emergency vehicles. 
First Nations Health Authority ($500,000): This six-storey building will demonstrate institutional use of mass timber supporting health and cultural activities. The design will expose as much mass timber as possible to evoke the plank house tradition of the Coast Salish people; space will be used for First Nations Health Authority employees as well as social spaces for gatherings, cultural activities and education. The building will target Rick Hansen Foundation certification for accessibility. 
Bellevue Properties Partnership ($500,000): This eight-storey multi-family residential building will demonstrate innovative use of mass timber-hybrid structural, flooring and balcony systems in tall multi-family housing. Construction will target Passive House certification to meet carbon emission goals. 

Westbank ($500,000): This 21-storey rental building will demonstrate mass timber-steel-concrete use in a tall building. The project will demonstrate cost-effective design solutions using materials for their highest value. Learning from the project will be shared as open source. The developers are aiming for the City of Vancouver's Zero Emissions Building Plan standard.

Faction Projects ($137,000): This four-storey hybrid mixed-use building will demonstrate the feasibility of local trades, rather than factories, to produce mass timber panels. Local mass timber panel production using available suppliers and trades will create local jobs and reduce supply-stream risks. This project will also be used to educate the insurance and lending industry on mass timber to reduce premiums associated with mass timber buildings. Developers will pursue Step Three of the BC Energy Step Code, the highest level for buildings of this type in the Okanagan. 
Canadian Wood Council, GHL Consultants, CHM Fire Consultants ($300,000): Mass timber demonstration fire tests will be used to educate key stakeholders about the performance of mass timber construction. Test data will support future code change proposals and new fire suppression systems. Cost shared with Natural Resources Canada, National Research Canada and other provincial governments, lessons learned will be shared with other jurisdictions in Canada.
Fast + Epp, GHL Consultants ($92,000): This research project will assess the transferability of international tall wood building codes to B.C. and Canada to advance the next generation use of wood in buildings in B.C. and Canada.
Morrison Hershfield ($105,000): The proponents will develop costing data on mass timber construction for wide use by developers, builders and other decision-makers. This will be especially pertinent as the B.C. Energy Step Code becomes more widely used to increase energy efficiency and meet CleanBC goals.
Athena Sustainable Materials Institute ($70,000): Lifecycle assessment research will demonstrate the carbon benefits of mass timber use and encourage wider adoption by building designers, policymakers and other decision-makers.
Have something to say? Share your thoughts with us in the comments below.