Canada's housing market recovery a year away, says CMHC
May 31, 2020 | 4:07 pm CDT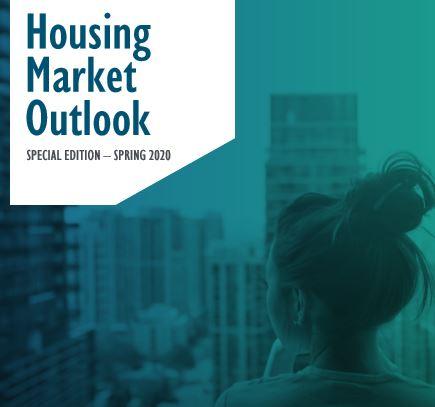 OTTAWA, Ontario – The combined impact of COVID-19 and falling oil prices has put a big hurt on Canadian housing markets. According to the Housing Market Outlook – Special Edition recently released by the Canada Mortgage and Housing Corporation (CMHC), the residential industry's slump will continue before possibly showing signs of recovery about this time next year.

"Following large declines in 2020, housing starts, sales and prices are expected to start to recover by mid-2021 as pandemic containment measures are lifted and economic conditions gradually improve," said Bob Dugan, chief economist of the CMHC. "Sales and prices are likely to remain below their pre-COVID-19 levels by the end of our forecast horizon in 2022. The precise timing and speed of the recovery is highly uncertain because the virus's future path is not yet known."

The report highlights the "severe disruptions" caused by the COVID-19 pandemic on the housing activity. They include in placing "unprecedented pressures" on employment, incomes, migration and financial markets. In addition, the report notes that lower oil prices are likely to "exacerbate declines in Canada's oil-producing provinces."

Highlights of the report include:
House prices could fall by as much as 9% to 18% from their Q1 2020 levels before beginning to recover in 2021 and possibly return to pre-COVID levels by the end of 2022.
In oil producing Alberta and Saskatchewan, housing prices could experience close to 25% declines from pre-COVID-19 levels.
Restrictions on construction activity are leading to a sharp decline in housing starts. CMCH forecasts that housing starts could decline by as much as 75% from the Q1 2020 level before starting to recover by the second half of 2021.
Home sales in Canada could experience as much as a 29% decline from pre-COVID-19 levels before slowly recovering post 2022.
Have something to say? Share your thoughts with us in the comments below.