Trends & forecasts for components & industrial products: Wood Industry Almanac
December 4, 2018 | 3:00 pm CST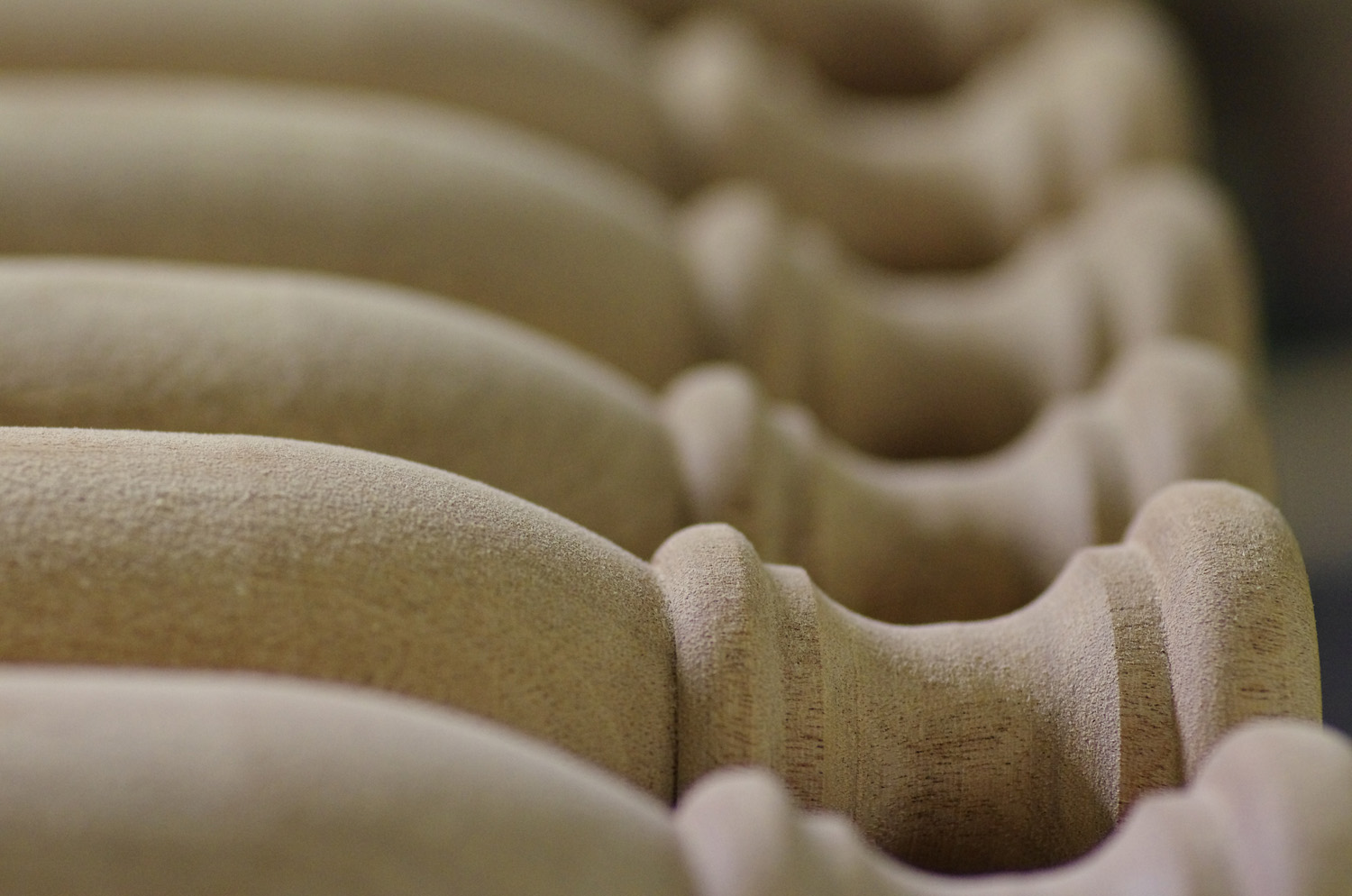 Tied to other wood products industries, the wood components segment also looks to be on a generally upward growth trend. Included are products used in the cabinetry, furniture, home organization and architectural industries.
A snapshot of the U.S. wood moulding and trim market shows demand projected to grow 3.7% annually to $5.5 billion in 2022, driven by a strong rise in commercial construction activity and residential remodeling, with interior moulding continuing to account for the majority of the demand, according to The Freedonia Group study, Molding & Trim in the U.S., 7th edition. Although solid wood remains the dominant material choice, engineered wood and plastics are growing in usage.
On the industrial side, wood is also the dominant material for pallets, with U.S. demand for wood pallets projected to reach 1.4 billion units in 2019, according to Freedonia's Pallets survey.
In addition to its strength properties, using wood for these products is also good for the environment, a fact highlighted by a Virginia Tech/USDA study that finds 95% of wooden pallets are recycled and kept out of landfills.
Wood also accounts for the largest share of U.S. residential fencing demand, according to another Freedonia study, Fencing in the U.S.  Residential fencing – half of all fencing demand – is forecast to rise 5.3% annually to $4.8 billion in 2022.
Click to enlarge/download the infographic, plus find more market data in the December 2018 FDMC Wood Industry Almanac.
Quick Stats
Canada exported $144.5 million pallets and containers in 2017, compared to imports of $120.7 million, according to Statistics Canada.

Transparency Market Research projects pellets to reach market sales of $20 billion by 2023. In the U.S., pellets represent 0.08% of the total forest inventory, says USIPA.
According to a Virginia Tech/USDA study, there were 508 million new and 341 million recycled pallets produced in 2016. Of that, 45% was hardwood and 55% softwood.
According to Future Market Insights, the global pallet boxes market was valued at $1.8 billion in 2017 and is projected to grow at a CAGR of 4.8% through 2028, reaching $3.0 billion.
Demand for fencing in the United States is forecast to increase 2.6% CAGR through 2020 to 880 million linear feet, valued at $7.5 billion.  Growth will be driven by rising building construction expenditures, according to Freedonia's Fencing study. 
The top 10 export markets for U.S. wood pellets are: United Kingdom, Belgium, France, Denmark, Netherlands, Canada, Sweden, Japan, Germany and Italy, according to ITA's 2016 Top Markets Report - Renewable Fuels.
Market Data Sources: Wood Component Manufacturers Assn. (WCMA), Wood Products Manufacturers Assn. (WPMA), The Freedonia Group, FDMC, Cabinet Makers Assn. (CMA), Future Market Insights, Statistics Canada, Railway Tie Assn. (RTA), Crossties magazine, Virginia Tech/USDA (Laszlo Horvath, PhD, Brad Gething, PhD, and Phil Araman), Transparency Market Research, National Wooden Pallet & Container Assn., U.S. Census Bureau, U.S. DOC-International Trade Administration (ITA), USIPA (U.S. Industrial Pellet Assn.)
Category: Wood Components includes: cabinet doors & drawers, furniture parts, mouldings & trim, turnings, dimension stock, stair parts & specialty items, industrial products. Industrial Products includes: pallets, reels, household utensils, crates, plus crossties and pellets.
Have something to say? Share your thoughts with us in the comments below.