Architectural billings index slips, impacted by construction labor shortage
October 6, 2016 | 10:49 am CDT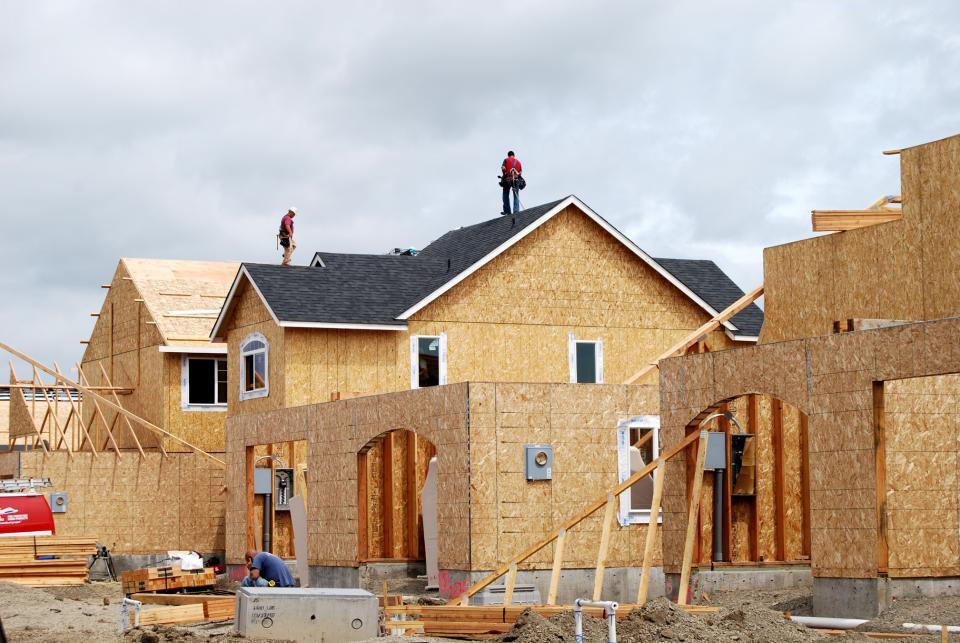 CHICAGO
- Architecture firms are beginning to feel the impact of labor shortage across the construction industry, according to the
Architecture Billings Index (ABI)
from the American Institute of Architects (AIA).
After six straight months of growth, the ABI has dipped below the 50 threshold in August, with a national reading of 49.7. However, a strong score of 61.8 for project inquiries—the strongest reading for this indicator in over a year—coupled with a solid performance for new design contracts (52.7) suggests that there still is plenty of momentum in the design and construction sector.
Regionally, firms in the South continued to report very strong business conditions while firms in the Midwest reported some acceleration in design activity in their region. However, these positive trends were offset by a modest decline in billings at firms in the West, and a reasonably sharp downturn for firms in the Northeast. By sector, firms of all specializations were seeing comparable business conditions in August, which was very modest growth.
Economy performing just so-so
The AIA says just over 150,000 payroll positions on net were added to its economy in August - down from an average of 185,000 for the first seven months of the year. Construction employment has also stagnated, with a loss of 25,000 payroll positions in this sector since March after adding 68,000 during the first quarter of the year.
---
The Federal Reserve Board recently released its overview of national economic conditions in anticipation of its September meeting, which is used to inform their decision on short-term interest rates. The Board's 12 regional districts reported that national economic activity continued to expand at a modest pace on balance during the reporting period of July through late August. Most districts reported a "modest" or "moderate" pace of overall growth.
According to this report, activity in residential real estate markets expanded further in most districts. Growth in residential construction activity was moderate across many districts. Recent house price appreciation was reported to be modest in general. Contacts in several districts were optimistic about future growth prospects.
Also reported was that commercial real estate activity expanded further in most districts. Construction and sales rose only slightly in Boston, Kansas City, and St. Louis but grew at a faster rate in Cleveland and Dallas. In the Atlanta district, construction activity expanded moderately, but contractors reported tight supply conditions, with construction backlogs of one to two years. Contacts in Richmond and New York noted strong growth in industrial construction, and vacancy rates for industrial space fell to 10-year lows in the latter district.
Commercial leasing activity strengthened in New York, Richmond, and San Francisco but grew at a softer pace in Philadelphia, where contacts described the market as in a "lull, not a retreat." Vacancy rates on commercial properties increased along with completions in the Kansas City District. Commercial rents edged up in various districts, including Dallas and San Francisco. Contacts in several districts cited only modest expectations for sales and construction activity moving forward, due in part to economic uncertainty surrounding the November elections.
Construction labor shortages taking their toll on the industry
The Index shows:
As the construction recovery has begun to pick up steam, more contractors have reported difficulties in recruiting and retaining skilled workers in many construction specialties. Architecture firms, in addition to noting their own problems in attracting staff for key architectural positions, also see the shortage of construction workers impacting project activity.
Almost a third of architecture firms noted that they are seeing fewer bids from contractors recently on many or most of their projects, apparently as a result of labor shortages among contractors. Additionally, over a third of architecture firms reported fewer contractor bids on some of their projects. This problem was pervasive among firms of all sizes and specializations and all major regions of the country, with somewhat less concern at firms in the Northeast, where almost 45 percent of firms reported no noticeable decline in contractor bids.
A similar share of architecture firms reported higher contractor bids on projects, again potentially due to construction labor shortages. Over a third of firms reported higher bids submitted on many or most projects, and a comparable share reported higher bids on some projects. Firms in the West, and firms specializing in commercial/institutional projects were more likely to report higher contractor bids recently.
Have something to say? Share your thoughts with us in the comments below.