Second look at the FDMC 300
March 13, 2023 | 9:00 am CDT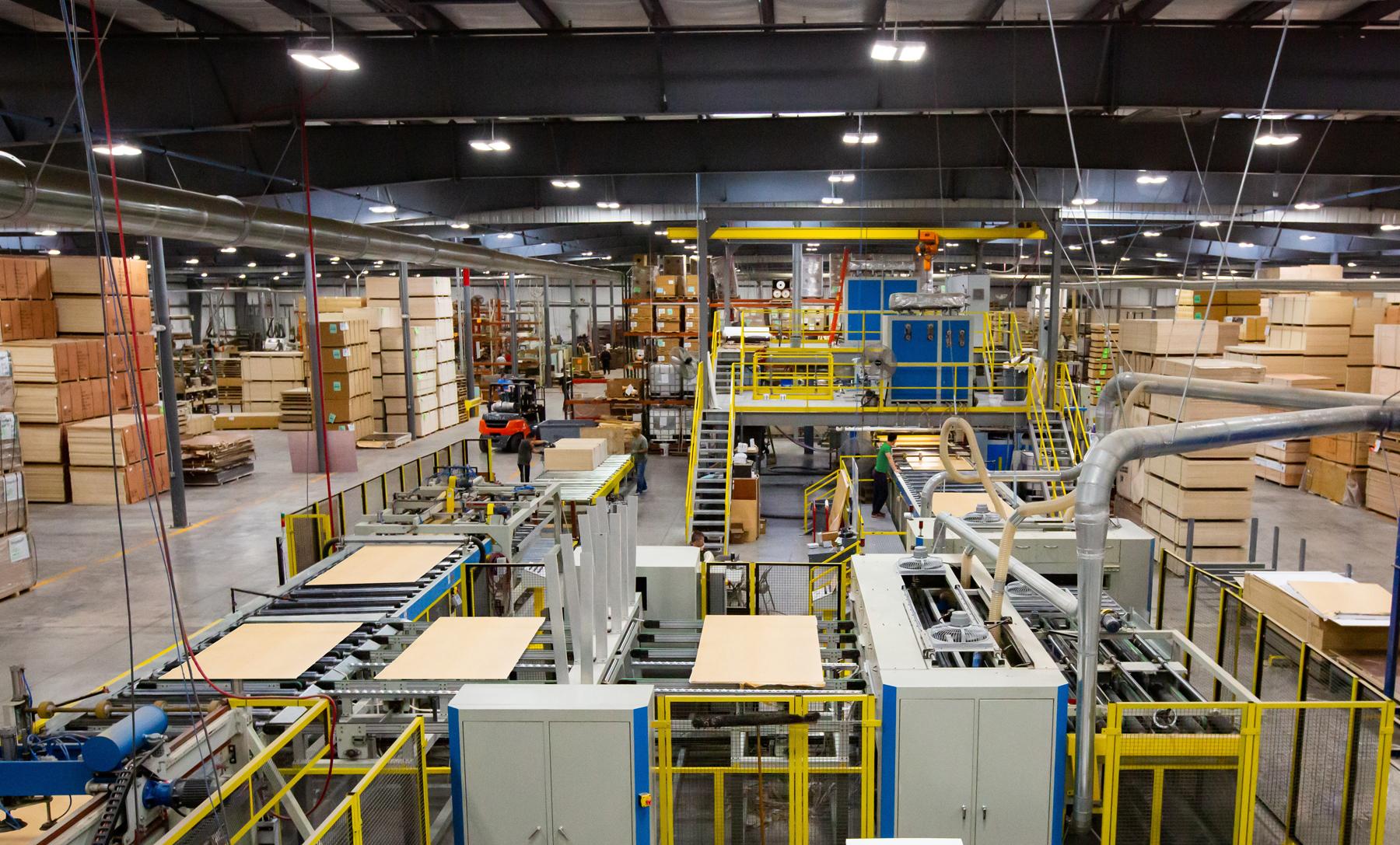 Even the threat of a recession couldn't slow the growth for many of 2023's FDMC 300.  As a group, sales grew 18.7 percent in 2022, reaching $74.1 billion.
The FDMC 300 is the woodworking industry's oldest recognized ranking of the largest North American wood products producers. Now in its 37th year, the FDMC 300 includes manufacturers of furniture, cabinetry, closets and home storage products, architectural millwork, windows and doors, retail fixtures, and other related wood products. For a list of companies and their rankings, go to WoodworkingNetwork.com/FDMC-300.
Industry snapshots
In a comparison with last year's FDMC 300, sales for cabinetry and closet firms rose an estimated 30.6 percent, accounting for roughly $15.8 billion ($687.7 million closets-only firms) of the overall group total. The residential furniture segment saw sales increase roughly 12.3 percent to an estimated $18.3 billion, while fenestration products rose 39.3 percent, with sales of roughly $18.8 billion. Meanwhile, the architectural woodwork and millwork segment was relatively steady, with sales of $1.1 billion.
Workers continuing to return hybrid or fully to the office, boded well for those in the commercial markets. Sales for FDMC 300 contract furniture makers rose 5.7 percent, to an estimated $16.8 billion. Overall sales for the retail fixtures segment were steady at roughly $1.6 billion, although that should change next year as stores continue to announce plans to expand and remodel.
This year we also tracked specialty products, which include musical instruments. Sales by these FDMC 300 manufacturers totaled roughly $1.7 billion.
What the overall sales will be for next year's FDMC 300 is anyone's guess. Although many manufacturers remain optimistic for growth, the looming threat of a recession is already having some tighten their belts.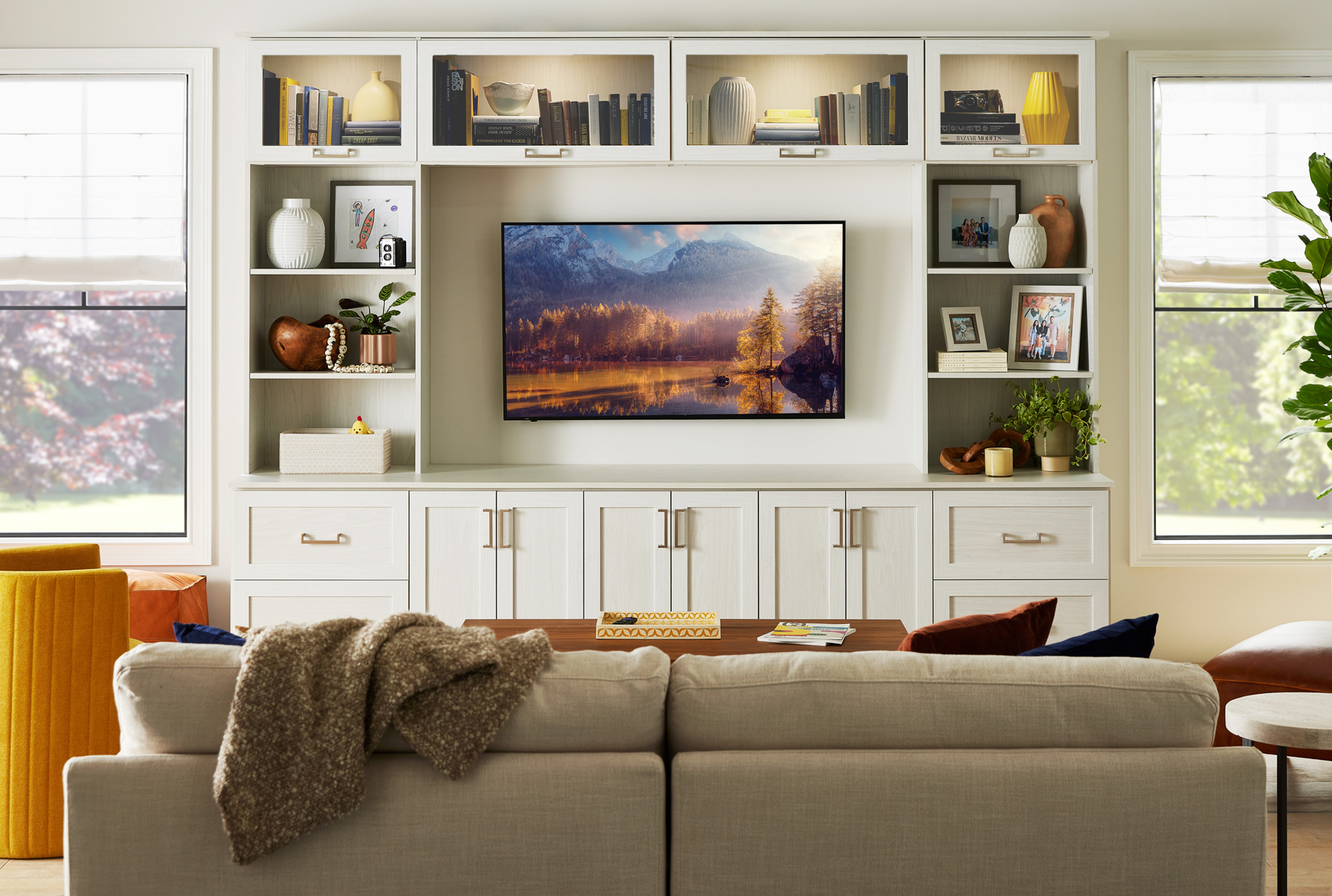 Changes in the FDMC 300 ranks
Twenty new companies joined the ranks of the FDMC 300 in 2023. They are: Alvic USA (#168), Cohen Architectural Woodworking, LLC (#290), Distinctive Wood Products (#277), EBSU Group (#83), Ekena Millwork (#195), Fender Musical Instruments Corp. (#68), Fabuwood (#39), Gibson Brands/Gibson Guitar (#18), JB Cutting Inc. (#276), Keystone Wood Specialties Inc. (#299), C.F. Martin & Co./Martin Guitar (#81), MJB Wood Group, LLC (#20), Mission Bell Manufacturing (#111), Mortensen Woodwork Inc. (#49), Muskoka Cabinet Co. Inc. (#283), Organizers Direct Industries (#169), Qwikkit (#167), Roth Wood Products (#300), Taylor Guitars (#65), and Village Handcrafted Cabinetry (#288).
A host of closures, acquisitions and expansions also impacted the landscape of the FDMC 300. Most notably was United Furniture (Lane), which abruptly shuttered its doors in November, and the dissolution of USA Millwork in July. Also among those gone from the FDMC 300 is Marge Carson, which shuttered, then was acquired by Chicago-based Linly Designs. In February the company announced plans to resume production.
Also making headlines in 2022 were the unsuccessful hostile takeover attempts by CSC Generation Holdings of both Flexsteel (#28) and Bassett Furniture (#38).
Acquisitions & expansions
And in other news:
Genesis Products Inc. (#34) acquired drawer maker BHK of America in December, marking its third acquisition of 2022. Earlier in the year it acquired Funder America and Native Hardwoods' Solid Surface division.
Essential Cabinetry Group (#107) said it will spend $4.8 million to expand operations in Greenville, South Carolina.
Late last year RHF Investments (#52) acquired Classic Leather and St. Timothy Furniture.
In November Miralis (#170) announced plans to invest $45 million for two new high-automation furniture plants in Saint-Anaclet-de-Lessard (near Rimouski) and Québec City.  
Steves & Sons (#22) in November said it planned to invest $100 million in a new 310,000-square-foot Georgia door plant. In 2022 it also announced plans for a new plant in Utah.
American Woodmark (#12) announced in October plans to invest $65 million over two years to expand its plant in Hamlet, North Carolina, and add a factory in Monterrey, Mexico. The expansion is expected to create 500 new jobs and add more than 500,000-square-foot of manufacturing and assembly capacity.
In October Third Bench Holdings (#228) said it would acquire Utah-based Rasmussen Custom Cabinetry.
Also in October, Cabinetworks Group (#10) said it would invest $23 million to transform the 206,000-square-foot Mount Union, Pennsylvania facility from a component plant into an advanced manufacturing and assembly operation. The expansion will lead to 300 new jobs.
Eurorite Cabinets was acquired by EBSU Group (#83), a new entry in this year's FDMC 300. EBSU also owns Woodlore International.
In August, Wellborn Cabinet Inc. (#62) said it plans to invest nearly $17 million in an Alabama expansion project that will create 415 jobs over five years.
Also in August, Ashley Furniture (#1) opened a 700,000-square-foot distribution facility on the West Coast.
In July Brown Wood Products (#292) acquired Windsor, Connecticut-based Industrial Wood Products, a supplier of custom wood components.
July also saw the acquisition of Reborn Cabinets (#86) by Renovo Home Partners, a DTC home remodeling platform.
Gat Creek (#211) in June announced plans to expand its Berkeley Springs, West Virginia, furniture factory, doubling capacity and adding jobs.
Woodgrain (#7) completed its $350 million acquisition of Huttig Building Products in May.
SitOnIt parent Exemplis (#49) acquired Edloe Finch in April.
In February Decor-Rest (#222) acquired the brands and operations of Superstyle and Trendline Furniture.
2022 also saw Wood-Mode (#110) on track to become even bigger as it completed an estimated $4 million, 18-month initiative of production upgrades, factory improvements, trend-forward designs, and an enhanced dealer marketing support program for the Wood-Mode brand.
In other news, The Container Store Custom Closets has rebranded to The Container Store Custom Spaces (#37). The branding focuses on three areas of the home: Closet Spaces, Living Spaces, and Garage Spaces.
 Also, under a new name on the FDMC 300 chart is Fellowes (Contract Interiors brands Trendway and ESI), #78.
Updates of the FDMC 300 firms can be found at WoodworkingNetwork.com/FDMC-300, with future issues including industry snapshots and interviews. For information contact [email protected]
Have something to say? Share your thoughts with us in the comments below.