Haworth: 79% of businesses have hybrid work policy
October 25, 2023 | 11:38 am CDT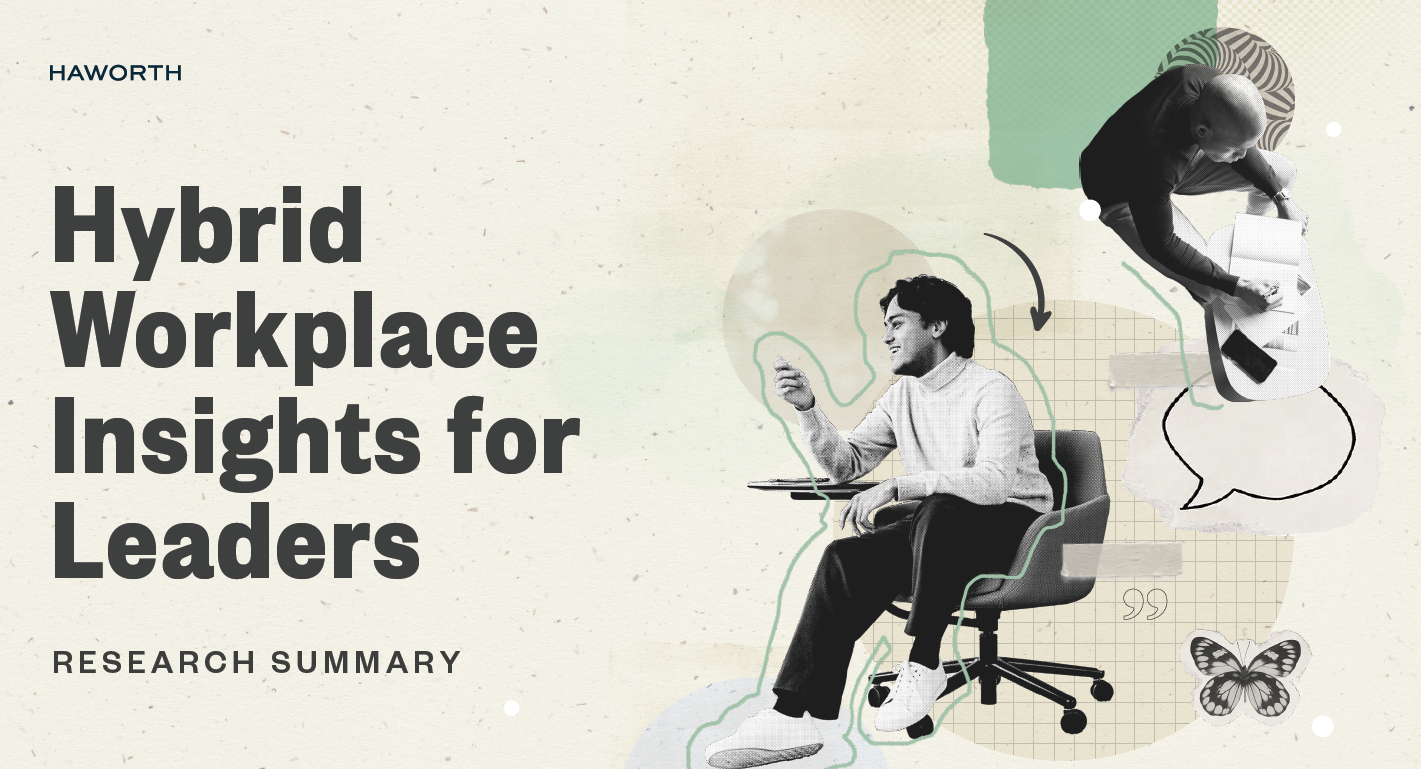 Photo By Haworth
Haworth conducted a workplace research study to get a broad perspective into the state of hybrid work, and found that "most companies are embracing hybrid work."
The study, Hybrid Workplace Insight for Leaders, found that 79 percent of companies have hybrid policies in place and another 8 percent of companies are considering implementing such a policy.
Hybrid work models continue to change, according to reseachers, and understanding this landscape can help organizations make the best decisions for their comp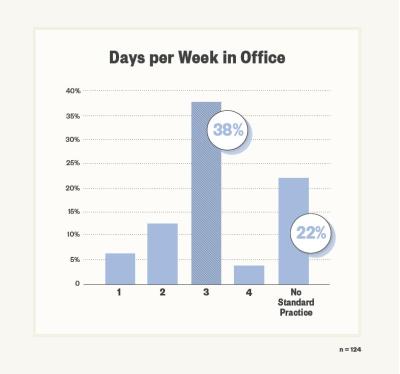 any and to create effective policies.
"The experience of work is more important than ever," according to the study. "Where work happens and when it happens has dramatically changed since 2019."
The findings include: 
The number of weekly in-person days vary, but three days a week in the office is the most common work schedule.
73% of hybrid policies are set at the executive or organizational level.
67% of companies have made, or intend to make, space changes for hybrid work and 79% who've made changes are satisfied.
For a copy of the research, click here.
Haworth is ranked #11 on the FDMC 300 listing of top North American wood products companies.
Have something to say? Share your thoughts with us in the comments below.