Magnetic technology is used to measure linear and angular movements
August 13, 2018 | 3:01 pm CDT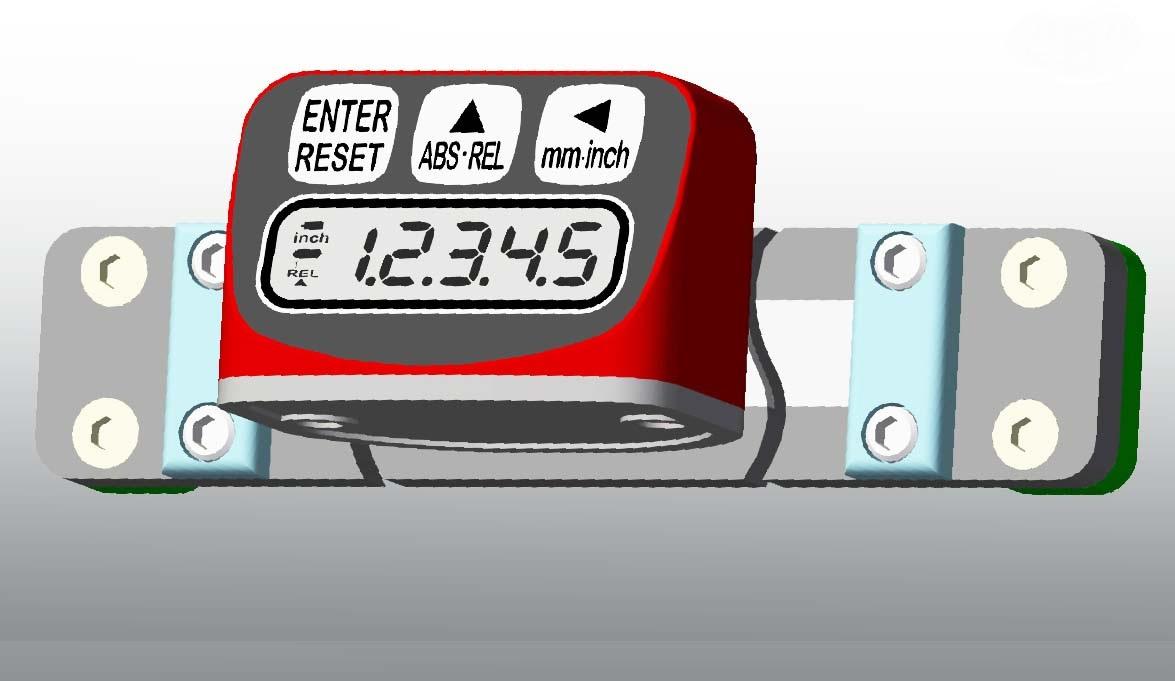 FIAMA's F7 position display unit incorporates a magnetic sensor that works together with a magnetic tape scale or a magnetic ring to measure linear and angular movements. The F7 is a 2018 IWF Challengers finalist.
The magnetic tape scale is used for linear measurement applications and can be integrated on rotary applications on larger diameters with less than 360 degrees of measurement requirements. The magnetic ring is used for small diameters and applications measuring over 360 degrees.
The company says magnetic technology offers more immunity from dirt and larger alignment tolerances than similar optical technology on the market.  To help keep the unit clean, the company says the magnetic attraction of the parts is small. Also, an adhesive, stainless steel over strip is included with the magnetic tape scale to minimize potential damage to the scale.
Powered by a 1/2 AA 3.6V battery, the unit acts as a quasi-absolute display, which means the user is not required to zero the system when powering on. The unit's screen is capable of displaying a numerical range from -99999 up to +99999 and can also display angular values.
The face of the unit features three dual-purpose, soft-key buttons. In standard operating mode, the buttons perform as zero reset, absolute and relative movement, and mm to inch unit conversion. In programming mode, the keys perform as enter, count up, and shift-left respectively.
With a shock-resistant, and self-extinguishing housing, the F7 is offered in two options; the F7-I features an integrated sensor while the F7-E features an external sensor with a 16.5 foot cable. The housing features two threaded holes on the back to fix the unit to a bracket or flanged support.
The F7 is available through Automation Continuum Inc. (ACI), the North American importer for FIAMA.
Have something to say? Share your thoughts with us in the comments below.